Summary: Unlock the secrets to mastering the CBSE Class 12 Chemistry subject with our tailored preparation tips for each section—Physical, Organic, and Inorganic Chemistry—and get a curated list of must-have reference books. Let's check the CBSE class 12 Chemistry Tips and Tricks!
The CBSE Class 12 Chemistry board exam is a milestone that can significantly impact your academic journey and future career.
Markedly known for its comprehensive syllabus and complex topics, it requires a strategic approach to score well.
This article aims to simplify your preparation with CBSE class 12 Chemistry Tips and tricks for each section and suggest the best reference books.
CBSE class 12 Chemistry Tips and tricks
Here are important concepts for all three sections of the Chemistry syllabus.
Physical Chemistry Prep Tips and its Important Topics
Understand Concepts: Physical Chemistry is very conceptual; hence, understanding each concept is crucial before solving problems.
Numerical Practice: Make a list of all formulae and practice numerical questions related to them from NCERT textbooks.
Mock Tests: Regularly take mock tests focusing on topics like Thermodynamics and Chemical Kinetics.


Important Topics
Electrochemistry
Chemical kinetics
Solutions
Solid-state
Surface chemistry
Check: CBSE Class 12 English Tips and Tricks
Organic Chemistry Prep Tips and Its Important Topics
Reaction Mechanisms: Understand the mechanism behind each reaction. This will help you predict the products of unknown reactions.
Isomerism: Practice drawing different isomers.
Named Reactions: Memorize all named reactions and their conditions.
Check: CBSE Class Computer Science Practical Exam Questions
Important Topics
Haloalkanes and Haloarenes
Alcohols, Phenols and Ethers
Phenols-Carboxylic Acid
Aldehyde-Ketone
1,2,3 alcohols
1, 2, 3 amines
Aldehydes, Ketones and Carboxylic Acids
Organic Compounds containing Nitrogen
Biomolecules
Polymers
Chemistry in Everyday Life
Check: CBSE Class Computer Science Practical Exam Questions
Inorganic Chemistry Prep Tips and Its Important Topics
Learn by Grouping: Group similar elements or compounds together and study them as a bunch.
Flashcards: Use flashcards for remembering reactions, properties, and uses.
Periodic Table: A thorough understanding of the periodic table can be your secret weapon.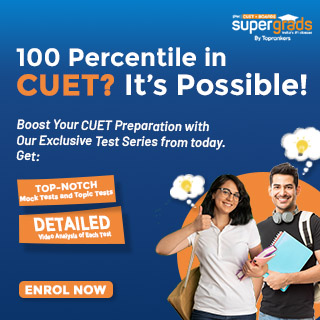 Important Topics
General Principles and Processes of Isolation of Elements
p -Block Elements
d -and f -Block Elements
Coordination Compounds
Check: CBSE Class 12 Applied Mathematics
CBSE class 12 Chemistry Tips and Tricks: Reference Books
Here is the list of CBSE class 12 Chemistry Reference books you can refer to -
Pradeep's New Course Chemistry for class XII (Vol I and II) by S.C. Kheterpal, S.N. Dhawan, P.N. Kapil
Modern's ABC of Chemistry Class - 12 (Part 1 & 2) by S. P. Jauhar
Concise Inorganic Chemistry by J. D. Lee
Modern Approach to Chemical Calculations by R.C. Mukherjee
SC Chemistry Class 12: Chemistry Class XII by OP Tandon, A.K. Virmani, A.S. Singh
CBSE Chapterwise Solutions - Chemistry (Class 12): A Collection of Fully Solved Questions Asked from 2014 - 2008 Examination Arranged by Purnima Sharma
Check: CBSE 2023 Toppers Talk
Conclusion
Excelling in CBSE Class 12 Chemistry is no small feat, but with focused CBSE Class 12 Chemistry Tips and tricks, preparations, the right approach, and good reference material, it is certainly achievable. Take your time to understand each concept, practice as many questions as possible, and, most importantly, consistently review and adapt your strategies as needed.