Reader's Digest: We know you are preparing hard for the Punjab Judiciary Exams 2023. The exam dates are out, and news in the world is that the Punjab Judiciary Prelims exam will be held on January 22, 2023. You might be wondering how to prepare yourself for the final exam day of Punjab Judiciary! Read this article to learn the last-moment exam instructions for Punjab Judiciary Exam 2023. Happy Reading!
The most awaited notification from the Punjab and Haryana High Court was finally released on September 7 2022, for the recruitment of Civil Judge (Junior Division) cum Judicial Magistrate, and an immensely high number of seats, as anticipated, was released by Punjab and Haryana High Court.
The District Court in Punjab has the potential to accommodate a high number of candidates, and a total number of 159 vacancies have been notified on the official website.
Year-round preparation is just one story, and state of mind or preparation just before the exam is another phase of the dice.
Punjab Judiciary Exam Day Instructions: Know It All
Some suggestions and information have been jotted down below that can save you that last-minute anxiety and can help you to present your examination with a prepared and focused mindset:
You must arrive at the examination centre before the reporting/entry time.
You must wait for the invigilator's instructions for when the exam is finished, and you shouldn't leave your seats until instructed to do so.
If you wear a particular outfit because of your religion or cultural traditions, arrive at the examination centre early for a thorough inspection.
Make sure you dont carry any metal at the testing facility, as you won't be allowed to enter the examination centre without a proper metal detector check using a handheld device (HHMD).
Also, once you receive your admit card, check whether any specific dress code is asked for the aspirants to abide by.
Usually, wearing clothing with big buttons or shoes with thick soles is not acceptable.
Also, the adequately filled-out admit card must be deposited in the specified dropbox after the exam.
If you fail to do so, chances are that you might not be evaluated if this is not done.
Make sure that you must not do not use any unfair methods or practices. The exam centres are typically heavily monitored by CCTV and have jammers installed.
If someone gets caught, they will be held criminally liable for that and barred from giving the Judiciary examination ever again.
Also, a candidate's candidacy can get cancelled, and legal action will also be taken if it is discovered at any point that they have submitted numerous applications or appeared on more than one date or shift.
Candidates are encouraged to check often the PPSC website for changes or any additional rules imposed.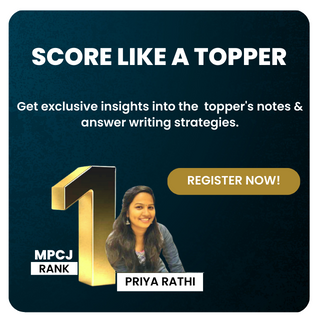 Must Do's Checklist for the Punjab Judiciary Exam Day
The following instructions must be followed by the candidates appearing for the exams.
Take a copy of the admit card
Candidates must remember to take an extra printout of the admit card for the Punjab Judiciary Exam from the official website.
Make sure your photograph is visible on it. Otherwise, please carry a valid ID card such as an Aadhar card, driving license, passport, PAN card, etc., along with the e-Admit card.
Arrive early
It is better to leave 30 minutes earlier than when you are expected to come rather than make a last-minute entry or not be allowed to enter the exam hall.
Always anticipate traffic jams or other road emergencies and prepare for them in advance. It would be best if you had extra time to easily find your allotted seat number and room.
It is advisable to have a few minutes to calm down and collect your thoughts before you start the

Punjab Judiciary Exam exam.
Carry a black ballpoint pen
Ensure you have adequate stationery for the prelim examination.
Remember that the PPSC allows only black ballpoint pens to be used on the OMR sheet in the Preliminary Exam.
Coloured pens and pencils are not permitted. Spare pens and refills should always be kept on hand.
Wear an ordinary wristwatch
The PPSC allows candidates to wear analogue watches.
It is advisable to wear a regular watch to keep track of time.
This way, you don't t need to depend on the invigilator for tracking time.
Always remember smartwatches or digital ones are not allowed.
Don'ts Checklist for the Punjab Judiciary Exam Day
It would be best if you refrained from the following actions, as the Punjab Public Service Commission prohibits these.
Do not carry gadgets or mobile phones.
No candidate, in any case, is allowed to carry any electronic gadgets, such as a mobile phone, smartwatch, earphones, speakers, microphone, etc., into the exam hall.
So, it would be best if you refrained from carrying these items as mentioned by the commission in the exam rules.
Do not carry these items while going for the Punjab Judiciary Exam. The exam centre won't be liable in case of loss or misplacement of any items.
Submit the items to a safe place before entering the examination hall.
Do not panic
Take the Punjab Judiciary exam with a calm and composed mind. If you panic, you might not be able to recollect what you have learned.
You won't also be able to think rationally and logically, which is necessary to

perform well in the Punjab Civil Judge Exam 2022.

If you feel the exam is not going as expected, break a deep breath, exhale the air out, focus on the positives and see what all questions can answer in the first go.
5 Ultimate Tips to Excel the Punjab Judiciary Exam 2023
Due to last-minute panic and nervousness, many capable students who have been very consistent and diligent in their preparations cannot attempt the exam to their fullest aptitude and end up being underconfident.
To avoid such a situation, you can take some pre-measured and also focus on some Judiciary Exam Day Instructions and suggestions to ensure you excel on your D-day.
1.) Consistency Is the Key to Success
Since Consistency is a critical factor in achieving your goal of becoming a Punjab civil judge, it might mean the difference between failure and success for you in this test.
"It is not the goal that matters; the road of reaching the destination trains you to be a good judge," as previous top aspirants have said.
2.) Take Inspirational Notes from Ex-Toppers
This exam preparation will be a pressurized commitment for you, and finding a constant source of inspiration can be a bit tedious.
You can easily find many toppers' interviews on various online sources (fetch for a credible one, though) that will appropriately guide you.
The best part is that these toppers some time back were just like you, and they were in a similar spot as you are right now, and they can give you practical solutions that can prove to be quite helpful and insightful for you.
You can also consider reading some books or taking advice from a life coach or judiciary mentor (most preferred) who can help you gain clarity and focus in your exam preparations.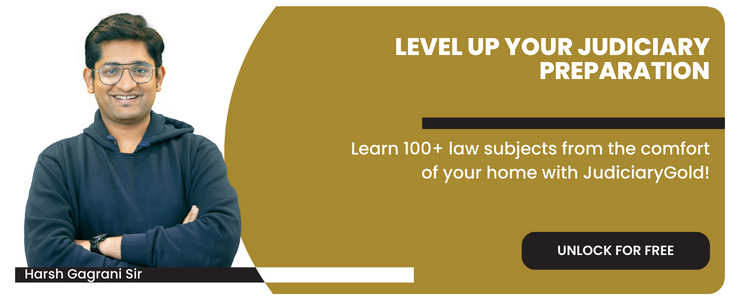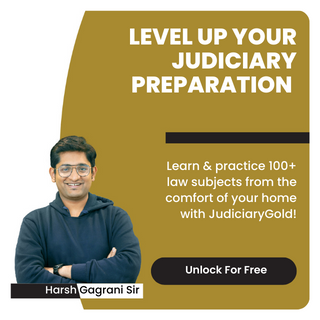 3.) Set practical and approachable daily Realistic Goals
After understanding the complete syllabus, you should prepare your strategy.
You must set predefined daily goals that are achievable and practical at the same time.
Avoid overtaxing your body and mind with complex, unreachable ambitions; doing so will not benefit you.
When studying for the Punjab Judicial Exam, be practical.
4.) Prioritization of the Subjects
All subjects hold an unequal weightage in Punjab Judicial Service Examination.
So, it would be best if you prioritize them, and as the exam is at the end of the corner, it's better to follow a

prelims-centric approach.

Also, it would be best if you covered the major subjects first and then moved to the macro subjects, and in this way, you will be done with 70% of the syllabus.
5.) Manage Time Judiciously
As the exam is approaching, you will always feel a time crunch, and there is no need to panic.
Follow the tried and tested technique of "time block." Choose certain hours from your schedule; it doesn't have to be the same always.
However, a busy schedule might have, you must sit and only study with 100% focus at that slot of time.
This practical and proven technique has helped many aspirants with their last-minute preparations.
Summing Up - You can incorporate yoga and meditation into your daily routine if you are panicky or nervous at the last minute. Yoga and meditation will help you get a more focused mindset, help in times of anxiety, and drastically improve your confidence level and performance. Also, you can easily find many short guided videos on online sources that can be your stepping stone.
Ace the exam with the best Punjab Judiciary online coaching. All the Best, and Rock the exam !!
Recipe for success: Study while others are sleeping; work while others are loafing; prepare while others are playing, and dream while others are wishing."