The immensely high number of 159 seats for the recruitment of the Punjab Judicial Services as a Civil Judge (Junior Division) cum Judicial Magistrate has put every aspirant to work. Law learners have already started preparing to turn over a new leaf.
This opportunity can create a big breakout in their career and fulfil their dreams of becoming the trier of law and justice providers.
All aspirants are highly motivated to crack the Punjab judiciary exam and live the life they always dreamed of.
The date of the PCJ examination is yet to be announced, and observing the recent pattern and conduct of the Punjab & Haryana High Court. Hopefully, the exam date of the Punjab state Judicial Exam will be made public soon.
Also, you must note that the exam will be conducted speedily and won't be unnecessarily delayed or prolonged as the state needs judicial officers.
The Punjab Civil Judge Exam is conducted jointly by the High Court of Punjab & Haryana and the Punjab Public Service Commission to recruit Civil Judges (Junior Division) cum Judicial Magistrate.
The Punjab state judicial examination is conducted in online mode, and the first stage of the exam, i.e., the Prelims Exam, is no exception.
You must never forget that all the hard work and sleepless nights will pay off one day, which is an excellent opportunity to turn the shape of your future. It would be best if you pulled their socks up, and with each day passing, you water the seed of legal knowledge.
Punjab Judiciary Preparation Books: Most Recommended Books by Toppers
'Begin with the bare act, end with the book.'
The best and foremost books will always be BARE ACTS, and you must first start preparing by thoroughly reading the bare acts.
It will educate you about the manner and language in which that provision has been laid in the statute.
After that, you can read the commentary on that provision from the books listed below, giving you conceptual clarity and knowledge of the relevant subject.
The following are the best books recommended by toppers for the preparation of Judicial Services Exams.
Indian Penal Code - Ratanlal / P.S.A. Pillai's Criminal Law.
Indian Evidence Act, Textbook on the Indian Evidence Act - K D Gaur
Arbitration and Conciliation Act, 1996 - Lawmann's
Indian Limitation Act - J D Jain
Muslim Laws, Muslim Laws with Model Nikahnama - Bare act with short Notes, Universal / Asaf A. A. Fyzee / Sir Dinshaw Fardunji Mulla
Jurisprudence, Author: J.G. Riddall / Avtar Krishen Koul / B.N. Mani Tripathi
Criminal Procedure - R. V. Kelkar's Criminal Procedure
Indian Contract Act - R.K. Bangia / Avtar Singh
Modern Hindu Law - Paras Diwan
Civil Procedure with Limitation Act - C.K. Takwani
Negotiable Instrument Act - O. P. Faizi
Indian Constitutional Law - Prof. M.P. Jain / J.N. Pandey / V N Shukla
Sale of Goods Act - Law of Sale of Goods, Avtar Singh
Partnership Act - Introduction to Law of Partnership, Avtar Singh
Law of Torts - The Law of Torts, Rattan Lal & Dhiraj Lal
Property Law and Easement - Property Law, Poonam Pradhan Saxena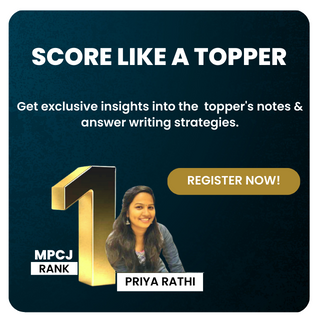 Further, you must read biographies of the Hon'ble Judges and great lawyers like Soli Sorabjee, Nanabhoy Palkhivala, Ruth Bader Ginsburg (In my own words), Justice V. R. Krishna Iyer, etc., and also books by Dan Brown. It will also help you develop the much-needed legal acumen and motivate you.
Before starting the Judiciary preparation, ensure you arrange the best authentic material to study and compile all the content you can collect from available sources.
Happy Preparations !!!