Embarking on the journey to crack the Punjab judiciary Exam requires the right arsenal of preparation materials. While countless books flood the market, finding the gems that align with your study needs is essential.
These books can unlock the doors to success, providing comprehensive coverage of the syllabus, insightful explanations, and practice questions to sharpen your legal acumen.
Whether you're a first-time aspirant or a seasoned candidate, choosing the right Punjab Judiciary preparation books can make all the difference in your quest for excellence. Get ready to dive into a world of knowledge as we explore the top resources that will propel you towards your dream of joining the esteemed Punjab Judiciary.
Here are some to select the Punjab Judiciary Preparation Books:
Research and gather information about the most recommended books for Punjab Judiciary preparation.
Consider books that comprehensively cover the entire syllabus.
Look for books with clear explanations and examples to help you understand complex legal concepts.
Check for books that offer ample practice questions and previous year's papers to enhance your problem-solving skills.
Seek recommendations from successful candidates, mentors, or coaching institutes experienced in Punjab Judiciary exam preparation.
Evaluate the credibility and reputation of the authors or publishers of the books.
Consider your learning style and choose books that align with your preferences, such as concise summaries or detailed explanations.
Compare prices and consider the cost-effectiveness of the books in relation to their content and quality.
Most Recommended Books Punjab Judiciary Preparation Books
'Begin with the bare act, end with the book.'
The best and foremost books will always be BARE ACTS, and you must first start preparing by thoroughly reading the bare acts.
It will educate you about the manner and language in which that provision has been laid in the statute.
After that, you can read the commentary on that provision from the books listed below, giving you conceptual clarity and knowledge of the relevant subject.
The following are the best books toppers recommend for preparing for Judicial Services Exams:
| Book's Name | Author Name | Why Choose This Book |
| --- | --- | --- |
| Indian Penal Code | Ratanlal / P.S.A. Pillai | Comprehensive coverage of criminal law and its provisions |
| Indian Evidence Act | K D Gaur | Clear explanations and examples for understanding evidence law |
| Arbitration and Conciliation Act, 1996 | Lawmann's | In-depth analysis of arbitration and conciliation laws |
| Indian Limitation Act | J D Jain | Detailed information on limitation periods and exceptions |
| Muslim Laws | Bare act with short Notes | Provides the necessary legal framework for Muslim laws |
| Jurisprudence | J.G. Riddall / Avtar Krishen Koul / B.N. Mani Tripathi | An insightful study of legal theories and philosophies |
| Criminal Procedure | R. V. Kelkar's | A comprehensive guide to criminal procedure laws |
| Indian Contract Act | R.K. Bangia / Avtar Singh | Covers the essential aspects of contract law |
| Modern Hindu Law | Paras Diwan | In-depth coverage of contemporary Hindu law principles |
| Civil Procedure with Limitation Act | C.K. Takwani | A comprehensive study of civil procedure and limitations |
| Negotiable Instrument Act | O. P. Faizi | Explains the legal aspects of negotiable instruments |
| Indian Constitutional Law | Prof. M.P. Jain / J.N. Pandey / V N Shukla | Detailed analysis of the Indian Constitution |
| Sale of Goods Act | Avtar Singh | Provides insights into the law governing the sale of goods |
| Partnership Act | Avtar Singh | Covers the fundamentals and legal aspects of partnerships |
| Law of Torts | Rattan Lal & Dhiraj Lal | Comprehensive understanding of tort law principles |
| Property Law and Easement | Poonam Pradhan Saxena | Explores the legal concepts related to property and easement |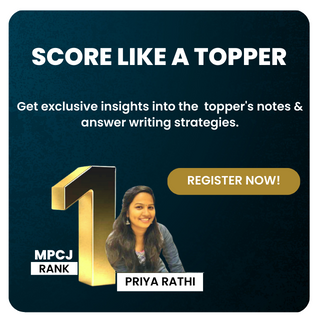 Further, you must read biographies of the Hon'ble Judges and great lawyers like Soli Sorabjee, Nanabhoy Palkhivala, Ruth Bader Ginsburg (In my own words), Justice V. R. Krishna Iyer, etc., and also books by Dan Brown. It will also help you develop the much-needed legal acumen and motivate you.
Before starting the Judiciary preparation, ensure you arrange the best authentic material to study and compile all the content you can collect from available sources.
Happy Preparations !!!