There is a lot of uncertainty while preparing for the CUET exams or Common University Entrance Test which has been in news frequently these days.
With the exams conducted in July, you have a few months ahead for your preparations.
It is still a good time to experiment with your preparation tips.
So, here are some guidelines to ace your NTA CUET Quantitative Aptitude test.
We have curated expert advice which we believe you can benefit from.
5 Important Tips for NTA CUET Quantitative Aptitude Preparation
Maths is a subject you can score full marks, unlike languages. So there is an advantage if you excel in Maths you are assured to score good marks.
Along with solving sample question papers inculcating these tips are definitely going to be useful.
Perform your calculation faster!
If you think basic mathematics steps followed from school days can help you solve the problems faster. You can be wrong.
Practice and attend mental mathematic classes.
With these tips, you calculate the problems "in their head" without using a pencil and paper or a calculator.
The advantage being you able to understand math concepts better and get to the answer faster.
Also, make sure you learn formulas and tables, and several other basic concepts that are useful in solving problems faster.
Check out: CUCET Preparation Books 2023
Be through with your concepts and learn several methods
There is no problem solving without learning concepts, so do not be in a hurry.
While learning makes sure you understand the concept in depth so you can able to attend to any type of question being asked.
We all know that you have more than one method to solve any problem, so learn more than one trick to solve any problem, this will help you solve problems faster and help you gain more time to complete and check your answers.
Explore and be passionate about learning more than one method to solve any problem.
Check out: How to Start CUET Preparation 2023
Solve Level 2 problems as well
Although we can expect the paper is to be easy to moderate, prepare to solve tougher questions after practicing the basics.
This can be effectively done with your preparations that have started well in advance.
The advantage of solving tough problems is that you are prepared to answer the easy questions and the difficult ones. Which will build your confidence to attend other sections as well.
Read More: How to Prepare for CUCET 2023?
Time Management
Okay! This is just not applicable for Aptitude but for every other section.
It is important to take the CUET mock tests and solve sample papers to improve your time management skills. It will help you work under pressure.
When you focus on time management, remember you have already outwon the other competitors in the CUET exams.
So try taking online mock tests that are time-bound so while taking your CUET exams you well prepared.
Read More: How to Manage boards and CUCET preparation together?
Consider every section important in the CUET exams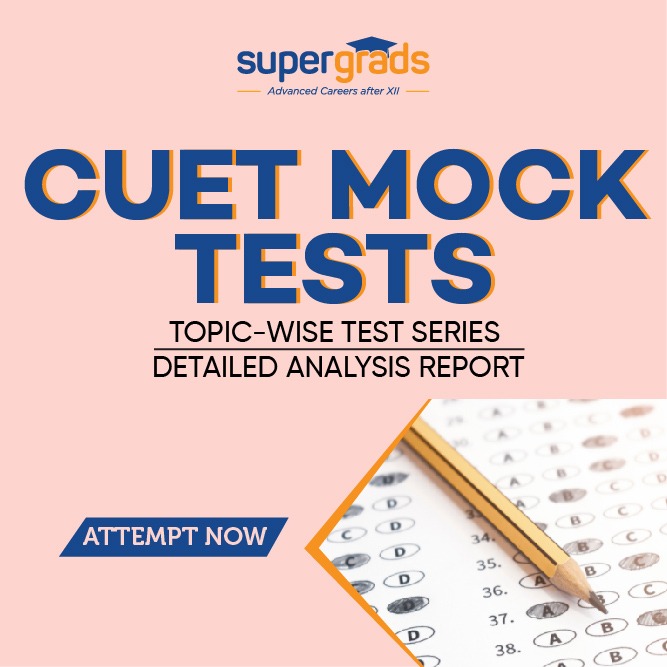 Do not prioritize only one section. There is nothing wrong with having a favorite subject or section.
But if you are good at one section, it is wise you give equal attention to other sections and give more of your effects there. Because they need more effort from your end.
Read More: CUET Study Plan 2023