Reader's Digest - The Kerala Judicial Service Exam is one of the most sought-after exams in the country. To help you prepare for the exam, we have compiled a comprehensive list of the best books to help you ace the Kerala Judicial Service Exam. With the help of these books, you will gain a better understanding of the topics covered in the exam, and you will be able to score better marks.
You dream big to achieve a good rank and recognition in a highly competitive exam. You have all the spirit, enthusiasm, plan, and strategies to prepare for the same.
But is it possible to accomplish that goal without the right content? Precisely, in all the domains, content is king, and in the intellectual domain, it holds far more importance.
It means if you don't have adequate information about the topics you need to study and if you don't have some reliable resources, you might not be able to prepare for your full potential.
There are a plethora of judiciary books under the same title asserting adequate resources. These are available in the market, but we have handpicked some of the most reliable and proven materials which bring you nothing but success.
Instead of disarraying your mind with information, they have compiled only the essential input, saving you time and enriching your preparations.
Kerala Judicial Service Exam Books List - Overview
Abhishek was an experienced lawyer after pursuing an LLB from a recognized University and has been practising as an advocate in the High Court for the last five years.
Also, he was planning to participate in the upcoming Kerala Judicial Service Examination.
Although he was meticulous with all his preparation, he became a little baffled and bewildered when he came across the varieties of study material that claimed to bear the best results.
So, to cut it short, Abhishek sought help from the experts who knew which judiciary study material could bear him the best results, and for that, he came to us.
And with the help of the most outright recommendations, he prepared best and beat the examination challenges. So what were those outputs? Check them below, and you will also find the answers.
Best Books for Kerala Judicial Service Examination
The best content, combined with the best strategy, can lead to nothing but success. Let's have a look at those books which will change the entire course of your judiciary preparations.
Constitution of India
| | |
| --- | --- |
| Writers | Books |
| JN Jain | Constitution of India |
| MP Jain | Indian Constitutional Law |
| Universal's Constitution | Bare Act |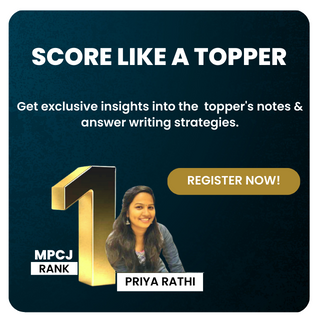 Code of Criminal Procedure
| | |
| --- | --- |
| Writers | Books |
| Dhiraj lal & Ratan Lal | Code of Criminal Procedure |
| The (CRPC) Code of Criminal Procedure 1973 with Amendments | Bare Act |
| RV Kelkar | Lectures on Criminal Procedure |
| Universal The Code of Criminal Procedure (1973) | Bare Act |
Code of Civil Procedure
| | |
| --- | --- |
| Writers | Books |
| Avtar Singh | The Code of Civil Procedure |
| C K Takwani | Civil Procedure with Limitation Act |
Indian Penal Code
| | |
| --- | --- |
| Writers | Books |
| IPL (Indian Penal Code 1860) | Bare Act |
| K D Gaur | (Text)book on the Indian Penal Code |
Evidence Law
| | |
| --- | --- |
| Writers | Books |
| The Indian evidence act of 1872 | Bare Act |
| Batuk Lal | The Law of Evidence |
| The Indian Evidence Act with notes | Bare Act |
| Dr Avatar Singh | Principles of the Law of Evidence |
Indian Contract Act Specific Relief Act
Writers
Books
Dr RK Bangia

Law of Contract & Specific Relief
Avtar Singh
Transfer of Property Act
| | |
| --- | --- |
| Writers | Books |
| Transfer of property act (Universal Publication) | Bare Act |
| Poonam Pradhan | Property Law |
| Dr R K Sinha | The Transfer of Property Act |
Limitation Act
| | |
| --- | --- |
| Writers | Books |
| The Limitations Act (Universal Publication) | Bare Act |
| J D Jain | Limitation Act |
Other important books to refer to for different topics.
Bare Act, negotiable Instrument act by Universal Publication
Modern Hindu law by Paras Diwan
Outlines of Mohammedan Law by Akhil Ahmed.
Bare Acts' The Juvenile Justice (Care and Protection of Children) Act, 2015
Probation of Offenders Act by Bare Act (lawman series)
Commentary on Protection of Women from Domestic Violence Act 2005 authored by N.K Acharya
(The Narcotic Drugs and Psychotropic Substances Act, 1985) by Bare Act
The Kerala Police Act by NY Venkat
The Kerala Civil Courts Act & The Kerala Small Cause Courts Act, 1957, presented by N Ajith.
The Kerala Buildings (Lease and Rent Control) Act 1965 by Bobby Mani Thannickal
Check Out - How to Read Bare Act for Judiciary Exams 2023 in 8 Simple Steps?
Best Books for Bare Act
The Indian Easement Act of 1882




Bare Act
Kerala Court Fees & Suits Valuation Act
Kerala Panchayat Raj Act
Kerala State Legal Services Authorities Act
Kerala Stamp Act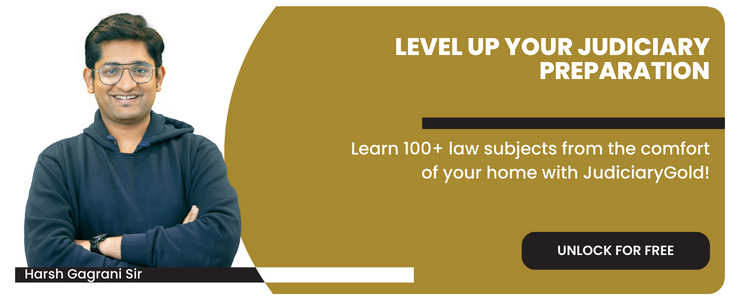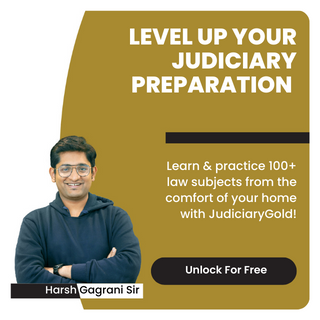 Kerala Judicial Service Examination Pattern: Know its Segments & Score Distribution
Before reading the book's recommendation, let's understand the judiciary examination pattern. It will help you understand the structure of the examination and how you must prepare for the examination based on the mark distribution.
Also, what accuracy and speed do you need to develop to complete your paper outstandingly within the strict timeline?
The first round is the Preliminary Examination, where you have to face 100 questions on different legal and general topics. It is a screening test and requires a 40% score for qualifying.
Next follow the Mains, a descriptive Examination that deals with topics like Tort, Contract, Civil and Criminal law alongside a paper on language fluency. A minimum score at this round should be more than 45%.
In the final round, you must go through Face to face Interview, as it is Mandatory to evaluate your decision-making skills and other aspects. Make sure to score around at least 18 out of 60.
Click Here - Judiciary Online Coaching
Strategies for Kerala Judiciary Preparation
Let's discuss what else you need to do alongside finding the right book to ace your Kerala Judicial Service Examination.

Find credible sources and the best experts: As we have already stated that the best resource can garner the expected results. So, make sure to find all the above-listed books; additionally, for Quick notes and other such guidance, seek help from the experts.
Gather information backed by facts Be an avid reader: Don't read from resources that are known not to conduct the necessary research before catering to any news and facts. Always try to find credible sources for your current affairs, etc.
Master the Writing Skills: Mains is one of the major parts and also the scoring section of the Kerala Judicial Service Examination. Also, it has only Descriptive Questions, so ensure you incorporate creativity, logic, vocabulary, planning, and presentation skills.
Become a Tardigrade with the right fusion of plan and activities: Make a plan to speed up and strengthen your preparation because these are the only things that will help you achieve a better score in your Kerala Judicial Service Examination.
Stop making assumptions while doing Questions: Making assumptions while attempting the MCQ is one of the major reasons for negative marking. Stop doing it at once. Either use elimination methods to solve such questions, and if you are still unsure, then skip the Questions.
Take mocks because they will change your course of preparation: Mock tests not only help you understand the exam pattern, but they also help you evaluate your preparation. You will also learn about your nesses and strengths, allowing you to plan your next move accordingly. It also aids in your revision. So, take mock exams at regular intervals.
The year previous year's questions are the true treasures: If you didn't have enough time for a mock test, at least try the previous year's questions because they will give you ideas regarding the strategies you must implement while solving questions.
Summing Up - Once you will go through this blog, you will be able to come across some vital information about Kerala Judicial Service Examination. The pattern, Syllabus, books, and the plan you must adopt to clear this examination.