Many of you may be confused and concerned about where to begin and what to learn in English. Well, don't panic!!
English is a subject where you can improve your grades in the judicial services examination.
However, most of you neglect it as a subject that does not hold much weight compared to other law subjects.
But this is not true! Most state-level judiciary exams like Rajasthan, Uttar Pradesh, and Uttarakhand focus on English-to-Hindi translation and vice-versa.
This post will guide you through tips and tricks that will help you understand how to prepare English for Judiciary Exams, the best books for English, and more.
When to Start Preparing the English Language for Judiciary Exams?
Everyone has a different study strategy; it also depends on how quickly you grasp things. Here are a few suggestions on when to begin your English preparation:
Start your preparations at least 1 year before you want to appear for the exam
Make sure you have a strategy in hand before you start the preparation for the exam
Download Free Study Material for Judiciary Exams by Judiciary Gold
Allocate at least 2 hours for preparing English Subjects daily.
Also, make a habit of reading newspapers for at least 45 minutes daily.
Make sure to prepare a proper study plan as per the

Judiciary Exam Syllabus

and follow it accordingly.
Try to complete the planned task for each day without fail.
How to Start Preparations for English for Judiciary Exams?
The main Judiciary examination preparation strategy is to focus on your goals and have a planned framework. You are advised not to get demotivated by seeing someone else's preparation.
Instead, you should focus on your own preparation and have confidence in yourself. Here are a few professional ideas and suggestions to help you better understand How to Prepare for the Judiciary Exam.
Follow all the tips given in the post below and enhance your preparation levels for the upcoming exam.
Shortlist the States
Once you have made up your mind to prepare for Judiciary Exams, shortlist the states where English has the most Priority.
This will help you streamline your preparation from the beginning and lead to greater success.
Understand the Structure of Your Targeted Judiciary Exam
To succeed better in the exam, you must have a clear idea of the Judiciary Exam Pattern of your targeted state.
It will help you understand the pattern of questions asked in the language test. For this, you must look up the previous year's question papers to decode the exam pattern and know the weightage to better strategise your path.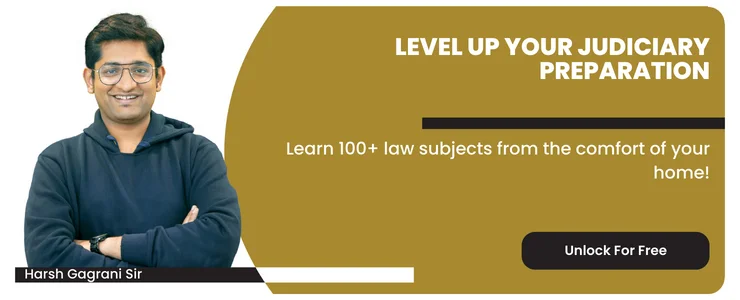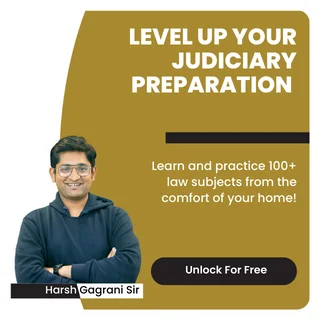 Make a Habit of Reading Newspaper
Most of you might wonder how to read the newspaper for judiciary exams. Here are a few tricks that you can follow while reading the newspaper. Reading the newspaper and viewing any news channel for at least 30-35 minutes daily can help you improve your general knowledge and English vocabulary.
Also, it helps in coming across new words and improving your vocabulary. Later, you can find these words' meaning and their usage in daily life. Read editorials of any newspaper. You can find at least 5-6 new words in the article. Please find out the meaning and know their usage.
Practice Previous Year's Papers
Solving previous years' Question Papers for Judiciary Exams is necessary to improve your time management skill and speed.
Also, it will help build your confidence levels and help you perform well in the exam.
Make sure to solve previous year's papers every week, as this will help you get an idea about the type of questions and the difficulty level of the paper.
Which are the Best Books for English for Judiciary Exams?
There are many books available both online and offline for the English language. However, choosing the right books will help you score good marks over others.
The following are some of the best Judiciary Exam Books for English preparation.
English Grammar and Composition by Wren & Martin
Selected Contemporary Essays by Saumitra Mohan
151 Essays by Arihant Publications
The Art of Writing Essay by Dhanasree Patil
How to Prepare for English Essay Writing for Judiciary Exams?
English essay writing mainly depends on two parameters: your command of the language and how much you know about the topic.
The following are some of the best essay-writing tips for Upcoming Judiciary Exams.
Generally, you will be given 3 to 4 topics in the exam. You must choose the one per your knowledge of the particular topic.
After finalizing the topic, you must plan your writing with a balanced approach.
Your views must be presented in objective nature rather than presenting them in subjective nature.
Also, make sure to mention your opinions and arguments with examples in your essay.
Make sure to highlight the important points in the initial paragraph of the essay.
Try to include all the important points related to the topic in the essay.
Make text bold or italics to highlight the important points in the middle of the paragraph.
Try to interlink each point in the essay.
Do not repeat the content of the introduction.
How to Prepare English for Judiciary Exams Translation Paper?
In every state Judiciary Exam, you have a question based on Translation. Most of you might be worried about How to Prepare for the Translation Paper?
Here are a few simple tips and tricks that will help enhance your English preparation for attempting translation questions.
Firstly, understand the trend of setting the question paper for Translation in various state-level judicial services exams.
The main trick to ace translation for Judiciary Exams is to learn from the Diglot edition.
Build a habit of creating your own legal glossary that includes legal terms from the respective state.
Prepare a subject-wise dictionary that includes terms from Civil, Criminal, and Constitutional Law.
The translation subject has paragraphs or phrases from legal topics; hence it is important to understand legal terms.