Which is the best computer book for judiciary competitive exams? What is bigger than a terabyte? How to prepare for the computer exams in the judiciary? What is the best strategy to score higher in computer science in the Judiciary exam? How to solve simple basic computer questions for civil judge exams?
Take a deep breath, and hold on because we are here to guide you. Are you jugglings with questions stated above but not getting definite solutions to your woes? Go through this blog post to answer your questions about computer science in the judiciary exam.
The Judiciary exam is a comprehensive exam where your knowledge is tested on every front, and computer awareness is one such section in this examination. Also, note that it carries a good ten marks in the exam. This means you must overlook computer awareness as it is one of the highest-scoring topics.
In the Judicial services exam, every aspirant prepares for essential topics like Law, Quantitative aptitude, reasoning, etc. A good grasp of scoring subjects like Computer Awareness makes a topper stand out from the crowd.
To make it easier, our experts at Judiciary Gold have curated some simple tips and tricks that will help enhance your preparation levels. So, why late? Let's dig into the post to understand better how to prepare for Computer Science for Judiciary Exams. Happy Learning.
What is Computer?
A computer is an electronic device operating under the control of instructions stored in its memory. It can accept data (input), process the data according to specified rules, produce information (output), and store the information for future use.
Download Free Study Material for Judiciary Exams by Judiciary Gold
Types of Computers
The type of computer is a question that most of you might find confusing, as all you have heard about since childhood is a Personal Computer(PC).
But it would help if you learned that there are various types of computers other than PC, such as:
Personal Computers
No need to mention much about these computers. The computers we use in our daily lives for various purposes, such as offices, making presentations, billing at a counter, and educational goals, will fall under this category.
Supercomputers
These computers are way more advanced than the regular computers used in our households and offices.
These computers can process large amounts of data in a few milliseconds, which organizations like ISRO for very complex calculations about the distance between planets and various other organizations.
There have been instances where a question regarding India's first Supercomputer was asked. This also comes under your Static GK, and such factual information should be read while preparing.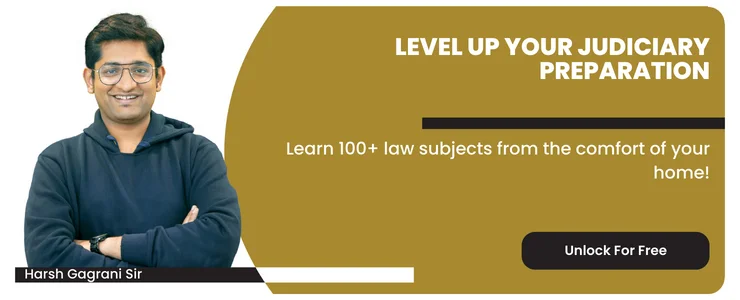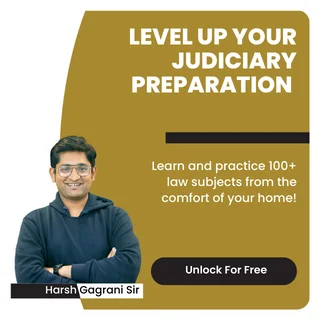 Hybrid Computers
A hybrid computer is a computer that has the features of both an analogue and a functional computer.
It was basically designed to facilitate working with an analogue computer with a strong capability to perform calculations and a good digital memory.
In this case, you should make sure that you read about the year in which the first hybrid computer was developed, i.e., 1961.
Read More: Short Tricks to Crack Judiciary Exam on First Attempt
Input/ Output Devices
Input and output are the topics that you find difficult as you cannot understand the difference between the two of these components of a computer. It can be understood with a simple example of an electronic pen and touch screen tablet.
The electric pen or stylus can be considered the output, then used to put a message onto the tablet's screen. This command being put in is the input.
Therefore, input is anything that a user puts as a command into the system to get a response to that input called the output.
Arithmetic Logic Unit
This is also called "The Brain of Computer" as it performs the arithmetic and logic operations based on operands in computer systems.
Data Size
The data in computers can also be measured just like other quantifiable things in our daily life, such as sales, profit, etc., and the unit to measure such parameters is money.
Similarly, the basic unit of measuring or quantifying data in computing language is BITS and BYTES, where BITS is the smallest data unit.
There are other data units other than the two mentioned above, and they have a hierarchy of such units. The units, from smallest to largest, are as follows:
Remember that every bigger unit has 1024 units preceding a smaller one.
For example:
1 megabyte is equal to 1024 kilobytes, and 1 gigabyte is equal to 1024 megabytes. Learning the hierarchy stated above is essential as it cannot be changed.
One more point should be remembered: there is a difference between bits and bytes because you may use both these terms interchangeably and still use them sometimes because of their same pronunciation.
IP address
It stands for Internet Protocol Address. In simple words, it can be described as the DNA of every computer system in this world as it is unique for the system.
Questions have been asked regarding its full form in previous year's exams of various states.
Read More: How do deal with negative marking in Judiciary Exams
WWW
It stands for World Wide Web. These three letters are known to everyone who has had even the slightest interaction with the internet.
Questions regarding its founder and the year of the invention have been asked in Judiciary exams. So, it is necessary to know WWW. This is so because it is one of the foundations of the internet, and every website starts with it.
There is one more concept in the world of computers that is quite new, i.e., Optic Fiber. It is more of an amalgamation of computers and physics.
These ultra-thin cables are used for wireless services by all broadband services to provide the best speed to their users.
Questions like this may be asked in MCQ-type questions, and if you know the answer, it would add to the total tally of your score, thereby increasing the chances of getting into the merit list.
Timeline of Internet
Like there is a history of everything. Similarly, the computer world carries a long evolutionary history.
It would help if you made notes in the form of a FLOW CHART to record the history of the internet, how it started, the critical years of breakthrough inventions and discoveries, founders, and companies being incorporated. For example:
1941: Alan Turing built the prototype of a computer for decoding messages during world war.
1958: the invention of Integrated Chips led to another revolution in the field of computer science, which boosted advanced processing.
1968: INTEL was founded by ROBERT NOYCE
1975: MICROSOFT was founded by William Henry Bill Gates
1981: Naryana Murthy laid the foundation of India's own IT giant- INFOSYS
1976: Steve Jobs and Steve Wozniak found APPLE, and a new OS was found, i.e., IOS.
1996: Hotmail was invented by our very own Sabeer Bhatia
2004: Facebook bringing a paradigm shift in the way people connect
2005: video platform YOUTUBE was found
2008: Google Chrome was founded under the leadership of Sundar Pichai
Read More: Simple Tricks to Crack GK section in Judiciary Exams
Important Personalities
This section deals with famous personalities being given specific names on their own.
These honorary names must be read and learned because they are very commonly asked in Prelims and Mains and during the interview.
It would help if you were well-versed with and during the interview are:
Father of the Internet: Vint Cerf
Mayor of Silicon Valley: Robert Noyce
Indian Silicon Valley: Bengaluru