If you are preparing for Judicial Services Examination, you must be aware of the importance of the General knowledge section, which holds a good amount of marks.
This section has immense potential, and you can score full marks with the right preparation strategy.
Hence, we, the team of Judiciary Gold (a pioneer in providing the best online guidance for Judiciary exams), have curated detailed tips and tricks on how you should prepare a general knowledge section.
Let us first understand,
The Importance of General Knowledge Section
GK plays an important role in qualifying for judiciary exams. This section is mostly also known as the deciding factor for qualifying exams with good merit.
In the later stages of the examination, viz. main exam and interview, the general knowledge section holds key importance.
In the interview round, current affairs questions are asked mainly, especially in the UP and Bihar Judiciary exams; you can expect more questions from the GK section.
Download Free Study Material for Judiciary Exams by Judiciary Gold
GK Preparation Tips for Judiciary Exams
If you have just started your preparation for the judiciary services examination, we recommend reading How To Prepare For Judiciary Exams for an overall exam strategy.
1. Newspaper Reading
Newspapers play an important role in preparing for the GK section, as you can be aware of

Daily Current Affairs

.
There are many newspapers. However, the most recommended are The Hindu and The Indian Express.
Reading newspapers daily has numerous advantages. It not only keeps you up to date on current events across the world, but it also allows you to master new vocabulary and sentence structures.
For current affairs, you can note down important issues or news like government schemes, an important person in the news, an agreement between countries, and more.
2. Previous Year Papers
By going through the

Judiciary Exams Question Papers PDF(State-Wise)

or exam analysis, you will get an idea about the difficulty level of the paper.
With Previous Year's Papers, you also get an idea about the nature of the examination, which includes the most asked questions and topics.
Solving previous years' papers also helps in improving the overall scorecard.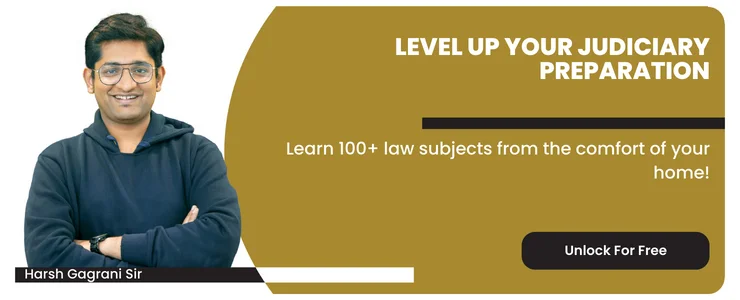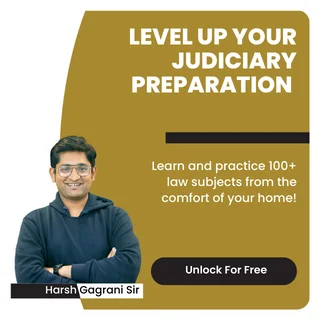 3. Questions from previous year's papers
Q1. The capital of the Avanti Kingdom was
Options a. Pataliputra b. Kaushambi c. Ujjain d. Gaya
Q2. TRAP is a regulatory body associated with one of the following sectors:
Options a. Transport b. Tourism c. Telecom d. Technical Education
4. Smart Study
You might think that "I should focus on law subjects and study GK at the end," but this methodology can do more harm than good.
Pick and study one topic every day from this section.
Along with Law subjects, allocate at least 1 - 1.5 hours of your daily time for GK.
Try to focus only on important topics rather than studying all the topics.
5. Focus on the Important Topics
As per the

Judiciary Exam Syllabus

, the topics are classified into two categories in the GK section: Static and Current Affairs.
By analyzing the previous year's examinations, most of the questions appear from the Indian Economy, Geography, History, Current Affairs, art and culture, and the person in news.
In UP state Judiciary Exam, you can expect more questions from the science category.
6. Recommended Books
Now you know what to study but wondering where to study these topics?
For static GK, you can study from Ghatnachakra or Lucent GK, which are highly

recommended Judiciary Books

for the GK section.
Ghatnachakra provides a set of questions from each topic clearly. You can also find GK questions asked in the previous year's judiciary exams.
Lucent GK provides a variety of questions on all the topics for the GK section. Remember that when you study in Lucent, you need to focus more on Modern History than Ancient and Medival.
You can highlight important questions and the most commonly asked questions.
7. Current Affairs Quiz
By taking the

Current Affairs Quiz,

you can build confidence and analyze your preparation levels.
Make a habit of solving or practising the questions regularly to boost your preparation.
Preparing Notes for GK
While studying any topic in the GK section, note down important terms or highlight important issues.
During revision, you can skim over the relevant points rather than reading the entire subject again.
Science and technology topic is particularly significant for the UP and Bihar Judiciary Exams.
You need to study and solve questions from Lucent GK to get an idea about the type of questions.
Check: Judiciary Exam Syllabus 2023