Summary: Foreign exchange programmes are one of the major initiatives that help students to learn in a different environment. At present, IIM Indore, IIM Ranchi and IIM Jammu are offering these programmes to their alumni pursuing IPM courses.
The Foreign Exchange Programme is one of the popular initiatives undertaken by IIM colleges. These programmes enable a student to go for a long-term or short-term study programme in any foreign university. This is helpful in developing the personality of the students and global perspective.
Leading IIMs like IIM Indore, IIM Ranchi and IIM Jammu offer IPM programmes to students. These colleges have their own foreign exchange programmes wherein they send their students to learn in countries like Korea, London, France, and Peru. If you are also looking to apply for any of these programmes then do read this page till the end. Foreign Exchange Program by IIM.
Read more: Learn more of IPMAT Entrance Exam.
At present, around five IIMs offer IPM (Integrated Programme Management) programmes to eligible students. However, out of these only three colleges i.e. IIM Indore, IIM Ranchi and IIM Jammu collaborate with foreign universities. The details related to the student exchange programme offered by these colleges can be checked in the section below.
IIM Indore
IIM Indore offers a Foreign exchange programme via the Student Exchange Programme (STEP) committee. This committee takes overall responsibility for the experiences of students who come to IIM Indore and the ones who are campus alumni. To avail of the programme, one should have a maximum of 20 credits. The hostel fee for a term is usually INR 40,500 per student.
Read more: How to get into IIM through IPMAT?
IIM Ranchi has collaborated with multiple foreign universities to help their students. Out of those, the two prominent colleges that participate in the exchange programme are Woosong University, South Korea and the University of Vaasa, Finland.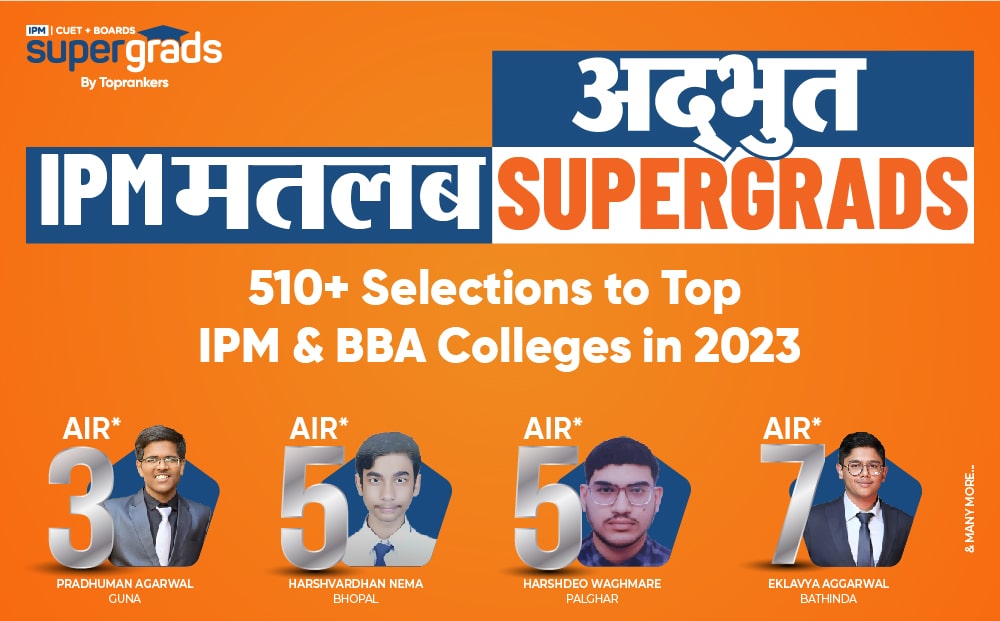 IIM Jammu
IIM Jammu is one of the prominent IIMs amongst all who have tied up with a plethora of universities across the globe for IPM candidates. The college currently offers two types of exchange programmes namely incoming and outgoing. The incoming programme is for those who wish to pursue a small-term course at IIM Jammu or Srinagar.
Read more: IIM IPM Admission Process.
Whereas, the outgoing programme is for those who wish to opt to pursue a course from another university. Those pursuing outgoing programmes have to return back to the college to take their degree. The following is the list of universities and colleges that have collaborated with the college.
University of Scranton, USA
The University of Alabama at Birmingham
HEM Business School, Morocco
Instituto de Estudios Superiores de Administración, Venezuela
Kazan National Research Technical University, Russia
Liverpool John Moores University, UK
Montpellier Business School, France
School of Management - University of Bradford, UK
Alba Graduate Business School, Greece
CENTRUM PUCP Business School, Peru
Deakin University, Australia
Duale Hochschule Baden-Württemberg Lörrach, Germany
ESC Clermont Business School, France
SolBridge International School of Business, South Korea
The University of The South Pacific, Fiji
Read more: Colleges Accepting IPMAT Score
Conclusion
The exchange programme introduced by the IIMs has a really good impact on the students. Many have already been pursuing degrees from several foreign universities because of this foreign exchange programme. The placement statistics due to this programme has grown exponentially. So if you are willing to study abroad, this is a golden opportunity for you.
If you are in need of help with preparations and counselling, you can reach us at SuperGrads. We are one of the best providers of coaching facilities for all management exams. With a group of renowned faculty, we have helped many students reach their dream college.
Also read: IPMAT 2024 Online Coaching