Summary: If you are curious to learn about the reasons for social differences and understanding of social behaviour, B. A (Hons) Sociology program is a good choice for you. B. A (Hons) Sociology is offered at central universities through CUET. This calls you to learn about the CUET Sociology Syllabus 2024 to clear the central university entrance test.
B. A (Hons) Sociology is offered at colleges like Babasaheb Bhimrao Ambedkar University, DU etc., through a central university entrance test, and the test has a dedicated syllabus and exam pattern for every course offered.
The NTA will officially issue the CUET Sociology Syllabus 2024 as the exam is expected to be conducted in the month of March next year.
The syllabus can be accessed in pdf format on the official website, which is ideally based on the curriculum of the 12th grade.
The CUET Sociology Syllabus 2024 covers topics such as Continuity and Change, Social Inequality and Exclusion, Structure of Indian Society, etc., all of which are gathered from the class 12 textbooks. Therefore, passing the test and grasping these concepts won't be very challenging.
Download the Syllabus Pdf Here
CUET Sociology Syllabus 2024 Highlights
Section II of the Central University Entrance Test curriculum includes 27 domain-specific topics, one of which is Sociology. Covering the syllabus from NCERT textbooks will suffice your preparations.
Not many colleges offer Sociology specialisation, so we can expect high competition for seats.
The following information gives a full outline of the Central University Entrance Test exam 2024 format:
The National Testing Agency (NTA) has published that the Sociology curriculum will be based on 12th-level topics.
There will be one question paper with a total of 50 questions; you only need to answer 40.
The highest possible score is 200, and you will lose one point for every response that is incorrect.
The examination will last for a total of 45 minutes and will be objective multiple-choice questions.
The examination format will be a Computer-Based Test (CBT), which will be taken online in the exam centres.
Marking Scheme for Sociology CUET 2024
The candidates are graded as follows by NTA:
The correct answer will receive 5 points.
Incorrect response:1 mark will be deducted
No Answer: Zero points awarded/ subtracted
Choose to answer the questions wisely to avoid negative markings.
Check: CUET Preparation Books 2024
CUET Sociology Syllabus 2024
Note: There will be a single-question paper consisting of 50 questions, of which 40 must be answered.
Unit I: Structure of Indian Society
Introducing Indian Society: Colonialism, Nationalism, Class, and Community
Demographic Structure
Rural-Urban Linkages and Divisions
Unit II: Social InstitutionsContinuity and Change includes the following topics
Family and kinship
The caste system
Tribal society
The market is a social institution.
Check: NTA CUET Admit Card
Unit III: Social Inequality and Exclusion
Caste Prejudice, Scheduled Castes, and Other Backward Classes
The Marginalization of Tribal Communities
Discrimination Against Transgender Individuals
The Fight for Women's Equality
The Protection of Religious Minorities
Caring for Individuals with Disabilities
Unit IV: The Challenges of Unity in Diversity
Problems of Communalism, Regionalism, Casteism, and Patriarchy
Role of the State in a Plural and Unequal Society
What We Share


Unit V: The Social Change Process in India
Process of Structural Change: Colonialism, Industrialisation, Urbanization
Process of Cultural Change: Modernization, Westernisation, Sanskritisation, Secularization
Social Reform Movements and Laws
Check: CUET Exam Pattern
Unit VI: Social Transformation and Politics
The Constitution as a Tool for Social Transformation
Parties, Pressure Groups, and Democratic Politics
Panchayati Raj and the Challenges of Social Transformation
Unit VII: Social Change and the Economy
Land Reforms, the Green Revolution, and Agrarian Society
From Planned Industrialisation to Liberalization
Class Structure Alterations
Unit VIII: Social Change Environments
The Media and Social Change
Globalization and Social Change
Check: CUET Online Coaching Classes 2024
Unit IX: New Social Change Arenas
Globalization and Social Change
Media and Social Change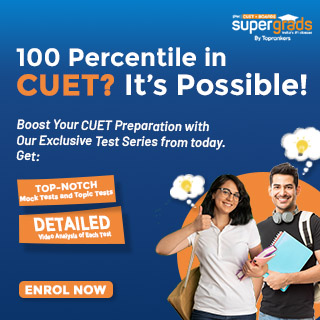 Unity X: Social Movements
Class-Based Movements: Workers, Peasants
Caste-Based Movements: Dalit Movement, Backward Castes, Upper Caste Response Trends
Women's Movements in Independent India
Tribal Movements
Environmental Movements
Check: CUET Latest Updates 2024
Conclusion
Section II of the CUET exam consists of 27 domain-specific subjects, with sociology being one of them.
To adequately study for the Sociology test, students must thoroughly understand the Sociology syllabus and exam format and refer to the NCERT books.
Start solving the Sociology Test Mocks after you complete studying each unit.