Summary: Acquaint yourself with the preparation process and sample CBSE Class 12 Business Studies Viva Questions to face the oral examination with confidence.
The project viva examination forms a pivotal part of CBSE Class 12 Business Studies Project assessment.
While the written project work showcases your research, the viva tests your understanding and clarity of thought regarding your chosen project topic and the subject at large.
This article covers the preparation process, a possible list of sample CBSE Class 12 Business Studies Viva Questions and its marking scheme.
CBSE Class 12 Business Studies Viva Questions Preparation Process
Viva questions for 12th business studies preparation process are as follows -
Thorough Review: Begin by revisiting your project. Understand each section deeply, from objectives to conclusions.
Stay Updated: Ensure you're abreast with any recent developments or news related to your project topic.
Mock Viva: Have a peer or teacher conduct a mock viva for you. It can help you anticipate possible questions.
Deepen Subject Knowledge: Go beyond the project. Read the corresponding chapters from your textbook to understand the broader context.
Be Confident: Remember, the examiner is interested in your understanding, not your memorization. Clarity of thought is key.
Know in and out of the project: Prepare the project topic thoroughly and all possible CBSE class 12 business studies viva questions and answers for the project topic.


15 Sample CBSE Class 12 Business Studies Viva Questions
Check the Class 12 Business Studies Important Questions below -
Can you briefly explain the objective of your project?
How did you select this particular topic for your project?
Which research methodology did you adopt and why?
What challenges did you face while gathering data for your project?
How do you think the findings of your project can benefit businesses or the community?
Were there any ethical considerations you had to bear in mind during your research?
How does your project correlate with the theoretical concepts you learned in class?
If you were to extend this project further, what areas would you focus on?
How do you see the real-world applicability of your project's findings?
What was the most surprising thing you learned while working on this project?
How can businesses/organizations implement your recommendations?
Can you relate your project findings with any current business trends or news?
How does technology play a role in your project topic?
If you had more time, what additional aspects would you have covered in your project?
How has this project influenced your perspective on business studies and its practical applications?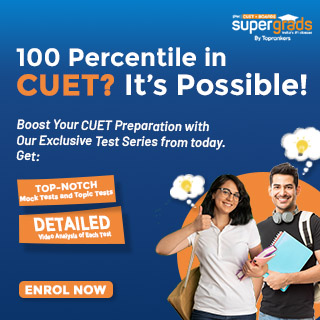 Class 12 Business Studies Project Topics CBSE Marking Scheme
The allocation of Marks for the Class 12 Business Studies Project is 20 Marks.
The marks will be allocated under the following heads:
| | |
| --- | --- |
| Marks allotted for | Marks Allocated |
| Initiative, cooperativeness and participation | 2 Mark |
| Creativity in presentation | 2 Mark |
| Content, observation and research work | 4 Marks |
| Analysis of situations | 4 Marks |
| Viva | 8 Marks |
| Total | 20 Marks |
Check: Class 12 Business Studies Sample Papers
Conclusion
CBSE Class 12 Business Studies Viva Questions is not just an assessment but an opportunity to showcase your grasp of the subject. With adequate preparation and a genuine understanding of your project, you can effectively communicate your insights and leave a lasting impression on the examiner.