Every year, lakhs of students appear for the Judicial Services Examination after graduation due to their high paid salary and job profile.
The salary of a civil judge ranges from Rs. 24,000 to Rs. 80,000 per month. Apart from salary, they are entitled to get many other benefits like house rent allowance, travel allowance, dearness allowance, and more.
Since the competition is very high, only a few aspirants will be able to crack the exam on the first attempt. However, you are advised not to get disheartened even if you cannot become a civil judge because you get more other opportunities to get into.
The following are some of the career options apart from the judiciary that you can opt for after your graduation:
Journalism
Teaching
Politics
Policy Analyst
Administrative Services
Are you interested in knowing more about alternative career options in law? Well, read through the post that will give you a complete insight into various career opportunities other than judiciary in law.
Download FREE Study Material for Upcoming Judiciary Exam by Judiciary Gold
Alternative Career Options apart from Judiciary
As we all know, Judicial Services is a highly prestigious and respected job. It gives you all the perks and privileges of being a state government official and provides job security even in today's hire and fire culture.
However, most of you pursuing law can choose your career in many other fields rather than Judiciary as a career by using the skills you obtained during the law program.
Those with experience in the legal section can use their abilities to explore various alternative career options apart from the judiciary, as explained in the post below.
Journalism
If you love to write and hold a law degree, you can also choose your career as a journalist. A lot of news focuses on laws and legal issues, including criminal behaviour, old laws being challenged, etc.
Those who are pursuing a law degree can be an expert in political and crime journalism, and an understanding of Indian Constitution Laws and the Indian Penal Code can be better than those with a journalism background.
Journalism is a way of entertainment; for a while, it aims to be informative. So, if you are interested in writing stories, you can choose journalism as your career after completing your law degree.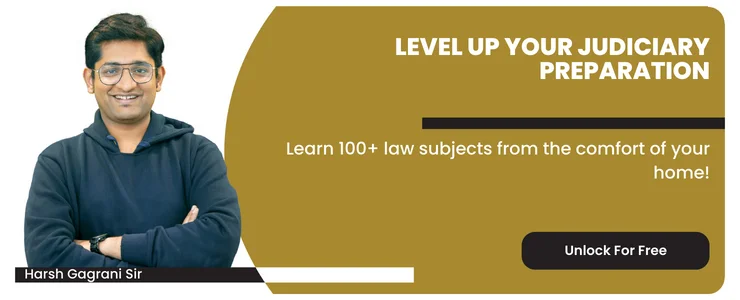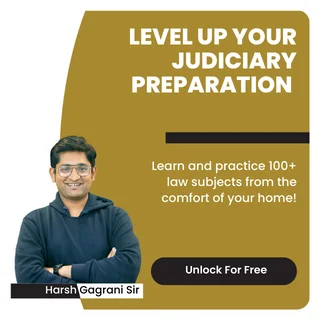 Teaching
It is another most sought-after career option apart from the judiciary by law aspirants after graduation.
If you are not interested in intensive law research but you are interested in teaching, you might consider becoming a teacher.
Those with good academic records and the skill of explaining different topics to others are good fits to become a lecturer in any of the law colleges in the country.
If you wish to opt for the LLM program, you could go on to complete research in the respective field of study and earn a post-graduate degree.
This will also help you become a government or private university professor.
Read more: Judiciary as a career in India
Politics
Suppose you are an LLB graduate interested in taking part in the country's governance. In that case, you can consider becoming a politician one of the best career options apart from the judiciary.
However, you should have deep knowledge regarding all three domains of the government as explained below:
Legislature
Executive
Judiciary
Gaining knowledge in these domains will allow you to contribute actively to the nation and become a politician.
Policy Analyst
If you are interested in public policies but not interested in putting yourself in the spotlight as a politician, you can consider a job as a policy analyst.
You can also work with raising public awareness of the issues such as education and constitutional principles. Still, your focus should be on getting the facts, doing research for policy research firms, and giving the facts and data to politicians looking to strike new laws into effect.
Administrative Services
After completing your LLB degree, you can enter into government services. Law graduates can opt for the Indian Administrative Service (IAS) post.
This is also a highly demanded career option apart from judiciary among law aspirants.
You are a good fit for the IAS exam if you have a better understanding of the law and administrative structure of the country.
If you plan to choose your career as an IAS, you should also require mental preparation with the right study schedule.
Government Career Options apart from Judiciary
There are various government jobs that you can choose from apart from the judiciary after completion of your law course.
Check out the list of jobs that a law graduate can opt for in the government sector.
Assistant Prosecution Officer (APO)
Junior Legal Officer (JLO)
UPSC or Civil Services
Legal Officer in Banks
Assistant Professor