Why Read this Article? - Have you decided to appear for the Bihar Civil Judge Exam 2023? If yes, well, good decision, friend! Let us tell you the secret to preparing for the Bihar Judiciary Exam. Read this article to get insights into the most productive exam strategies and tricks for all stages of the Bihar Judiciary Exam. Learn to master the art of writing jaw-dropping answers in the Mains exam. Be the first to know the most recommended books by toppers for Bihar Judiciary preparation! Happy Reading.
Once the notifications are out, the exams and interview process for Bihar Judiciary Exam 2023 will likely be conducted shortly.
So, it would be best to start your Bihar Judiciary preparation proactively. If you are confused about where to begin with your Judiciary exam preparation, here are some Bihar Judiciary Exam Preparation Tips 2023 offered just for you!
To succeed in the Judicial Services Exam, it is essential to have a scheduled structure for preparation. Prepare a proper study plan at your convenience.
Before you begin with preparation, go through the detailed

Bihar Judicial Service Syllabus

to know essential topics.
Try to list the topics in which you are strong and weak separately. This helps you to decide which topics you need to focus on more.
For General Knowledge & Legal General Knowledge, regularly read newspapers, Magazines, and Judgments rendered by the Hon'ble Supreme Court and the Bihar High Court. Make a daily habit of reading Bare Acts.
Take

Bihar Judiciary Mock Tests

and solve question papers to analyze your judiciary exam preparation level.
Download FREE Study Materials for Bihar Judiciary 2023 by Judiciary Gold
Bihar Judiciary Exam Preparation Tips 2023 for Bihar Judiciary Preparation: Prelims Exam
In the preliminary exam, there are two parts. General Studies consist of 100 marks, whereas the Law section comprises 150 marks.
Go through Important Bare Acts, read Bare Act slowly, and understand the law clearly.
Break the sentences into parts for long and complicated sentences in Bare Act. Read slowly with patience, and pause when you see the use of commas and any special character.
Attempt as many Multiple Choice Questions as possible from the topics covered daily in Bihar Judiciary pre-exam preparation.
Focus more on the previously asked topics like CPC-focused areas are foreign judgments, Order-II rule 2, Ex-Parte, Etc.
One of the most critical topics in the prelims law section is procedural law, i.e., the

Code of Criminal Procedure

,

the

Code of Civil Procedure, and the Indian Evidence Act. It will also help in your Mains preparation.
Keep yourself updated with the latest judgments or amendments of the Supreme court and Bihar High Court.
For the static G.K., use capsules available on the internet or any of the top-recommended Bihar Judiciary Exam Books for

Current Affairs preparation

,

and read the editorial section of Hindu or any other newspaper daily.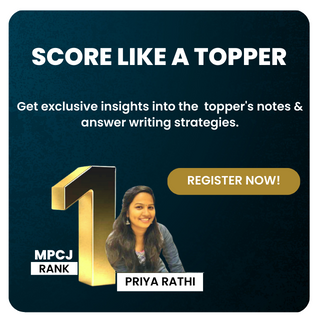 Bihar Judiciary Exam Preparation Tips 2023 for Bihar Judiciary Preparation: Mains Exam
Main is a significant milestone in the Judicial Services selection process. Check out these expert-recommended ideas for preparing for the main exam and drafting the answer:
As per the Bihar Judiciary Exam Pattern, there are five mandatory and three optional subjects. The Bihar Judiciary Mains exam carries a total of 1050 Marks. Below are some Bihar judiciary preparation tips suggested by experts to excel in Bihar Judicial Services Exam.
Choose optional subjects wisely based on the areas you are inclined to or based on your prior work experience.
Don't wait for the prelims result; start your principal preparation as early as you can because two months won't be enough to prepare and get selected,
You must have rigorous practice of writing skills to score good marks in the upcoming exam.
The attempt at least 3

Bihar Judiciary Previous Year Papers

to get acquainted with the pattern and type of questions asked.
The applicant must prepare at least 2 to 3 written answers daily with a stopwatch. It would allow you to realize how much time you take to answer written exam questions.
Attempt Bihar Judiciary Mock Test Series to improve both speed and accuracy.
How to Write An Eye-popping Mains Answer for Bihar Judiciary Exam 2023?
To write smart and good answers, you need some Bihar Judiciary Exam Preparation Tips 2023, as listed below.
Put a full stop to your search for the perfect Mains answers. For an answer, a general format is applicable, i.e., introduction, body or central idea, and conclusion. Follow the tips for Bihar judiciary preparation.
Introduction
To begin answering the question, start with an introduction.
For instance: when there is a definition- start with an explanation; If there is a definition given, begin with the importance of the concept.
Begin with a general idea about the concept. You can give the background of the topic.
Remember, you must never give a negative start to your introduction.
The maximum length of the introduction must be 4-5 lines.
The intro must be clear, to the point, and focus on the topic.
Main Body
This is the central part of the answer, which can tell whether you know the topic.
Always start the answer body with the related provisions, reflecting the examiner's awareness of the topics.
Make sure there is connectivity between the intro and the body.
Applicability and Enforcement - Explain the applications of the topic and its enforcement.
Amendment - Give further amendment if it exists. Else, move to the next one.
Case Laws - Landmark and Recent - This must be added to the answer, without which the answer would not be considered valid. Include recent judgments and recent cases that would add to the weightage.

Go

through essential Judgements For Judiciary Exams in 2023
Conclusion
This part is mainly missed by most of the candidates.
The end of an answer is essential; hence, ensure a good summary of the concept.
Include what would be the inference from the answer.
We have also curated the Bihar Judiciary Mains Exam answer writing strategy, explained by the mentor from the Judiciary Gold team.
Quick Interview Bihar Judiciary Exam Preparation Tips 2023
Firstly, remember that this interview test is not about testing intelligence; it evaluates one's attitude, etiquette, personality, etc. The simple advice for the interview round is that your mindset should be positive and clear whenever you go for the interview round.
For the Bare Act, you should be thorough with the concept, and the definition should be clear; if some warped question is posed, it will benefit you. You're not going to get anxious and answer it with total confidence.
Recent legal challenges and innovations worldwide are the most critical issues to be discussed. Read a few

Bihar Judiciary Interview Questions

to get an idea about which questions can be asked.
You can also refer to online mock test interviews to know how the questions are posed and the environment inside the interview room.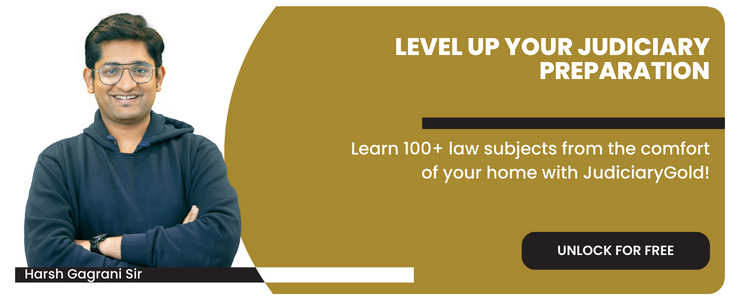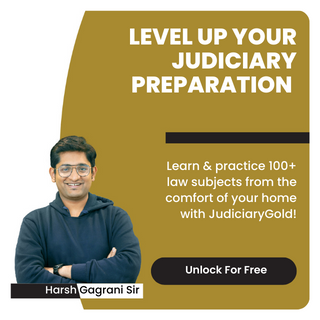 Most Expected CPC Sections in Bihar Judiciary Prelims 2023
Candidates can refer to the table below to understand essential sections generally asked in the Bihar Judicial Services Examination.
Part
Section Name
Sections
Important Sections
Part I
Suits in General
Sections 9-35B
S-2, S 9 - 25, 2, 30, 32, 34, 35, 35-A, 35-B
Part II
Execution
Sections 36- 74
S- 37 - 39, S - 42, 46, 47, 50, 51, 55, 56, 58, 60, 73
Part III
Incidental Proceedings
Sections 75- 78
S- 75
Part IV & Part V
Suits in Particular cases
Sections 79 - 93
S- 80, 81, 88, 89, 91
Part VI
The arrest of Defendant and attachment before Judgment
Sections 94 & 95
BothParts
t VII & VIII
Provision for Appeal, Reference, Revision
Sections 96-115
S- 96, 97, 98, 100, 104, 107, 113, 114, 115
Part IX & X
Section 116 - 131
Not that important
Part XI
Miscellaneous
Sections 132 - 158
132, 133, 135- A, 144
4 Savvy General Studies Tips for Bihar Judiciary Preparation 2023
BPSC Judiciary Syllabus of General Studies consists of Indian History & struggle for freedom, General Science, Indian Polity and Geography, Indian Economics, and Current Affairs.
In the History Section, as per previous year's question papers, the questions were mainly about ancient and modern History. Candidates may refer to Lucent or NCERT books.
The following important section is general science. The candidates must prepare basic science concepts like force, motion, biology, etc. Reading from 10th standard NCERT books and Lucent is more than sufficient.
Read Daily Current Affairs to know about important happenings and global issues.
Attempt as many Multiple Choice Questions as possible from the topics covered daily with exam-like conditions.
Refer to the weightage of different sections asked in the Bihar Judicial Prelims General Studies question papers to have a better understanding of the sectional weightage:
| | | | | |
| --- | --- | --- | --- | --- |
| Exam Year | Indian History | General Science | Current Affairs | Geography |
| 2011 | 34 | 31 | 20 | 15 |
| 2013 | 33 | 30 | 18 | 19 |
| 2016 | 35 | 29 | 19 | 17 |
| 2018 | 34 | 31 | 20 | 15 |
Most Recommended Books by Toppers for Bihar Civil Judge 2023
Applicants may seek to refer to the following books in preparation for the Bihar judicial services Exam.
| | |
| --- | --- |
| Name of the Book | Name of the Author |
| Civil Procedure with Limitation Act | C.K.Takwani |
| Textbook on Indian Penal Code | K.D. Gaur |
| The Code Of Criminal Procedure 1973 | Bare Act Paperback |
| Evidence(Law of Evidence, Law of Evidence, The Law of Evidence) | Vepa P. Sarthi, Batuk Lal, Rattan Lal & Dhiraj Lal |
| Contract(Textbook on Law Of Contract & Specific Relief, Contract – I and Specific Relief Act) | R.k Bangia, S. K. Kapoor |
| Hindu Law(Modern Hindu Law, Family Law, Law of Marriage & Divorce) | Paras Diwan, Dr. U.P.D. Kesari |
| Muslim Law(Outlines of Mohammedan Law, Principles of Mohammadan Law) | Aqil Ahmad, Sir Dinshaw Fardunji Mulla |