Summary: If you're thinking about getting your Master's in Business Administration (MBA) in India, you've probably heard of the Indian Institutes of Management (IIMs), a collection of prestigious universities noted for their excellent management education. With so many IIMs spread around the country, deciding on the ideal one for your MBA path can be difficult.
If you're thinking about getting your Master's in Business Administration (MBA) in India, you've probably heard of the Indian Institutes of Management (IIMs), a collection of prestigious universities noted for their excellent management education. With so many IIMs spread around the country, deciding on the ideal one for your MBA path can be difficult.
There are many options, objectives, and possibilities available to those who want to pursue an MBA at an Indian Institute of Management (IIM). The answer to the question "Which IIM is best for MBA?" depends on a number of different factors.
In this article, we will look at the aspects to consider when choosing an IIM that matches your goals and shine a light on some of the top IIMs known for their MBA programmes.
Why the IIMs Matter, or why choose an IIM?
IIMs have established a reputation as the pinnacle of business education in India. These institutions offer tough academic programmes, cutting-edge curricula, experienced staff, and a large network of alumni to provide exceptional opportunities. The prestige associated with an IIM degree might open doors to a variety of professional opportunities in numerous industries.
Read more: Can we get into IIm without CAT?

Factors to Consider
Several essential considerations should drive your decision-making process while deciding which IIM is best for MBA.
Key Considerations
Several critical factors should be carefully considered in your quest to find the best IIM for your MBA.
Rankings and Reputation
IIM rankings frequently represent each institution's quality of education, faculty, infrastructure, and placements. However, keep in mind that the 'best' IIM for you is determined by your career objectives and hobbies. Keep in mind that rankings might vary over time, so do your homework and think about the big picture of an institute's reputation.
Location
The IIM's location might have a considerable impact on your overall experience. Some IIMs are located in large cities, while others are in smaller communities. When deciding where to locate an IIM, consider your lifestyle choices, proximity to sectors of interest, and exposure to diverse cultures.
Diverse Specializations: Tailoring Your MBA
Which MBA specialization is best for placement at IIm? Within the MBA programme, each IIM provides a varied selection of specialisations. If you know exactly what you want to study, look for IIMs that are known for having good programmes in that sector. If you're interested in finance, for example, try IIM Ahmedabad, which has a good reputation in finance-related schooling.
Read more: IIM Courses After 12th
Faculty and Curriculum
The calibre of teachers and the curriculum's creativity are critical in shaping your MBA journey. A varied faculty with extensive industrial expertise can provide real-world insights that go beyond textbooks. A dynamic curriculum that tracks current industry developments is also essential for training you with relevant and forward-thinking skills.
Read more: CAT Syllabus
Placements Opportunities
One of the key reasons for earning an MBA is to boost one's job prospects. Examine the placement histories of several IIMs to see which ones have consistently strong placements in your selected industry. The strength of the institute's corporate contacts is critical in achieving quality placements.
Read more: CAT Exam Jobs Opportunities
Campus Infrastructure
A favourable learning environment can have a big impact on your academic career. Consider the IIM's campus buildings, libraries, technology resources, and recreational activities. A well-equipped campus can aid in your overall development and learning experience.
Alumni Network: A Lifelong Resource
An extensive alumni network can be a significant resource for mentorship, networking, and career counselling. IIMs with a large alumni network can connect you with individuals from many industries and provide you with useful insights into the business world.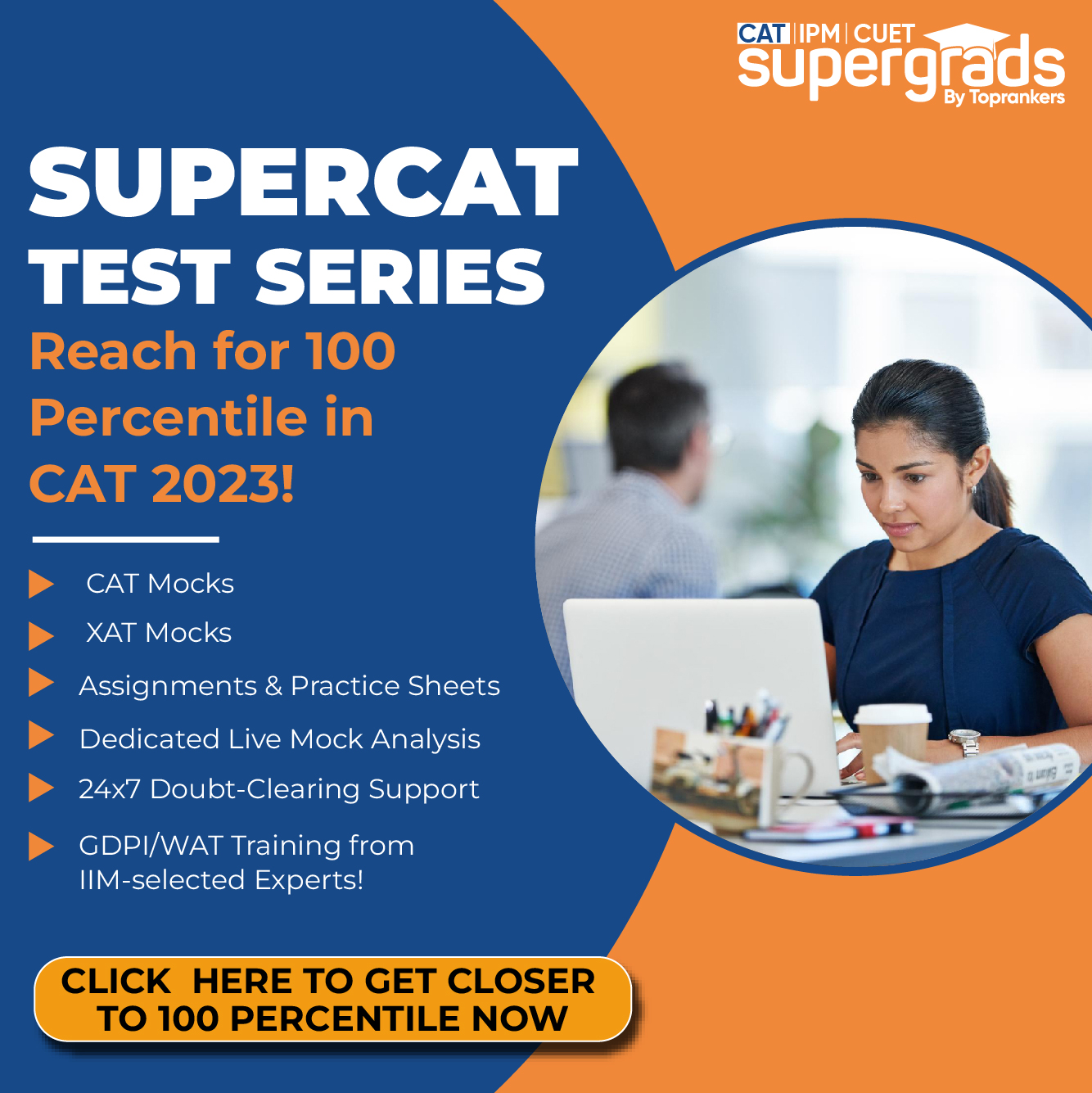 Which IIM is best for MBA in India?
Here is the list of top IIMs for MBA:
Read more: Colleges under CAT
While each IIM has its own set of qualities, certain institutions consistently stand out for their MBA programmes. While looking for best MBA colleges in India, students should also look for top 10 IIM colleges in India or IIM list rank wise in order to understand the standards, elegibity, fees and factors these institutes.
IIM Ahmedabad, founded in 1961, has a recognised reputation and is consistently ranked among the top B-schools in the world. It guarantees personalised attention with a faculty-to-student ratio of 1:10. The institute's strong industry contacts are reflected in its average annual placement package of roughly INR 28 lakh, proving its effectiveness in propelling graduates into desirable professions. The 102-acre campus fosters an environment that stimulates holistic growth.
IIM Bangalore, founded in 1973, is a model of innovation, with over 100 full-time faculty members and over 1,200 students. The institute's varied student body, which includes people from more than 40 nations, enriches debates and perspectives. Its industry alliances translate into an excellent average placement package of almost INR 26 lakh per annum, demonstrating its ability to change career trajectories. It cultivates a dynamic and global learning ecology with 36 student clubs and several foreign connections.
IIM Indore, founded in 1996, has an emphasis on research and international cooperation, as indicated by its multiple research centres and foreign exchange programmes with over 80 partner institutions worldwide. The institute has an exceptional faculty strength of over 100 people, which ensures a strong academic environment. IIM Indore's inclusive atmosphere and interdisciplinary approach accommodate to varied objectives, reflecting its role in producing future global leaders, with an average placement package of around INR 24 lakh per annum.
Read more: Can I get into IIM Indore after the 12th?
IIM Calcutta's legacy is reflected in its demanding curriculum, which includes over 500 classroom sessions per term. Its average annual placement package of around INR 27 lakh demonstrates its effectiveness in developing corporate leaders. The institute's research centres, such as the Centre for Entrepreneurship and Innovation, promote academic inquiry. It prepares graduates to excel in a variety of corporate circumstances, thanks to its huge 135-acre campus and a plethora of industry affiliations.
IIM Lucknow, established in 1984 and ideally placed in India's capital city, takes advantage of its proximity to industry titans to provide immersive learning experiences. The institute keeps a faculty-to-student ratio of about 1:9 to ensure quality interactions. It demonstrates its dedication to launching students into successful jobs by offering an average placement package of about INR 24 lakh every year. 'Manfest,' the institute's annual business summit, highlights the institute's emphasis on industry connection and networking, equipping students for a variety of difficulties.
Read more: IIM IPM Preparation tips
Choosing the ideal IIM for your MBA path requires a full grasp of your goals, preferences, and each institution's distinct characteristics. The choice isn't so much about the 'best' IIM as it is about the IIM that best fits your goals.
Consider aspects including as rankings, specialisation options, instructor expertise, campus environment, and placement prospects. By carefully evaluating these aspects, you'll be better prepared to make an informed decision and embark on a successful MBA journey that will shape your business career.
Read more: IPM Program by IIM.