Reader's Digest - Are you searching for UKPSC Civil Judge Answer Key everywhere on the net? Clam down! Here is the direct link to download the pre-answer key for UK Judiciary Exam, steps & ways to calculate your final score!
Picture this: it's the 4th of May, 2023, and the much-awaited UKPSC J Provisional Answer Key 2023 PDF for the Prelims Exam, which took place on the 30th of April, has finally been released!
यदि किसी अभ्यर्थी को चारों सीरीज के किसी प्रश्न एवं उत्तर विकल्प पर कोई आपत्ति है तो वह आयोग की वेबसाईट पर Online Answer Key Objection हेतु दिये गये लिंक पर जाकर अपनी आपत्तियों को निम्न दिशा निर्देशों के अनुसार दिनांक 05 मई, 2023 से 11 मई, 2023 ( समय रात्रि के 23:58:59 बजे तक) तक दर्ज करा सकते हैं।
As an aspiring civil judge, you know how crucial this answer key is in shaping your preparation and evaluating your performance. So, are you eager to explore the answers and uncover the insights that will propel you towards your dream career?
How to Download the UKPSC Civil Judge Answer Key 2023 PDF
Follow the steps outlined below to download the Uttarakhand Judicial Services answer key effortlessly:
Visit the Official UKPSC Website: Visit the official Uttarakhand Public Service Commission website at https://www.psc.uk.gov.in/.
Find the Relevant Notification: Look for the notification related to the UKPSC Civil Judge Examination and click on it.
Locate the Answer Key Link: Within the notification, find the link for the answer key and click on it.
Download the Answer Key: The answer key will be available in PDF format. Download and save it to your device for easy access during your preparation.
Official Notice on UK Judiciary Prelims Answer Key 2023
Marking Scheme of UKPSC Civil Judge Exam
Here is the marking scheme as per the Uttarakhand Judiciary Exam Pattern 2023:
| Criteria | Marks Awarded/Deducted |
| --- | --- |
| Correct Answer | +1 mark |
| Incorrect Answer | -0.25 mark |
How to Calculate Marks for the UKPSC J Exam 2023?
To estimate your preliminary score using the Civil Judge Answer Key, follow these steps:
Find the answers from the UKPSC Civil Judge Answer Key 2023.
Tally the number of correct answers you marked and add 1 point for each to your final score.
For every incorrect answer, deduct 0.25 points from your final score.
This calculation will provide a near-accurate estimate of your UKPSC Civil Judge exam score.
You can gauge your performance by employing this method with the answer key. In addition, it is essential to understand the UKPSC Civil Judge Exam Pattern to gain insight into the marking scheme.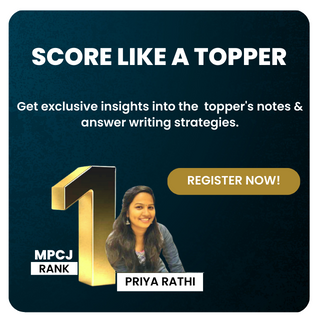 How to Challenge UKPSC Civil Judge Answer Key 2023?
यदि किसी अभ्यर्थी को चारों सीरीज के किसी प्रश्न एवं उत्तर विकल्प पर कोई आपत्ति है तो वह आयोग की वेबसाईट पर Online Answer Key Objection हेतु दिये गये लिंक पर जाकर अपनी आपत्तियों को निम्न दिशा निर्देशों के अनुसार दिनांक 05 मई, 2023 से 11 मई, 2023 ( समय रात्रि के 23:58:59 बजे तक) तक दर्ज करा सकते हैं।
Online Answer Key Objection करने हेतु दिशा निर्देश निम्नवत्:
1. अभ्यर्थी Answer Key पर Online Objection करने हेतु आयोग की वेबसाईट www.psc.uk.gov.in पर प्रदान किये लिंक पर क्लिक करें।
2. Roll No, Date of Birth Fields भरने के पश्चात् Security Key भरकर Login Button पर क्लिक करें। Subject Name (Subject Code) व Question Booklet Series पर क्लिक करें एव Booklet Series A, B, C, D में से अपनी Booklet Series का चयन करें। तत्पश्चात् Next Button पर क्लिक करें।
4. Question Paper Objection के अन्तर्गत Select Question No. में उपलब्ध Drop Down List में Question No. Select करें। प्रश्न संख्या चयन करने के पश्चात प्रश्न दिखायी देगा।
5. Candidate Answer & Documentary File Details के अन्तर्गत अभ्यर्थी अपना उत्तर विकल्प चयन कर, Please Enter Objection Description, Reference Book एवं Page No. Field को भरें।
6. Upload Documents के अन्तर्गत Choose File में क्लिक कर PDF File Upload (50Kb to 500Kb ) कर प्रश्न की उत्तर कुंजी पर आपत्ति दर्ज करने हेतु Add Objection Button पर क्लिक करें। प्रश्न की उत्तर कुंजी पर दर्ज की गयी आपत्ति का विवरण Grid में प्रदर्शित होगा। त्रुटि होने पर Delete Button के माध्यम से प्रश्न पर दर्ज की गयी आपत्ति को Delete भी किया जा सकता है।
7. यदि अभ्यर्थी अन्य किसी प्रश्न की उत्तर कुंजी पर आपत्ति दर्ज करना चाहता है तो पुनः उपरोक्त प्रक्रिया अपनायें ।
8. अंतिम रूप से प्रश्नों की उत्तर कुंजी पर आपत्ति दर्ज करने हेतु Processed to Pay बटन पर क्लिक करें।
9. शुल्क भुगतान हेतु Confirm & Pay Button पर क्लिक करने पर दर्ज की गयी आपत्तियों का विवरण प्रदर्शित होगा एवं प्रति प्रश्न रू0 50/- की दर से भुगतान किये जाने वाले शुल्क का विवरण प्रदर्शित होगा अन्यथा दर्ज आपत्तियों को Edit करने हेतु Back Button पर क्लिक करें।
Read More: Important Law of Torts Questions for Uttarakhand Judiciary Exam
Importance of UK Judiciary Answer Key 2023
The UKPSC Civil Judge answer key is an indispensable resource for all candidates preparing for the examination. It offers numerous benefits, such as:
Accuracy: The answer key provides the correct solutions to all questions, ensuring you understand the correct responses clearly.
Performance Evaluation: By comparing your responses with the answer key, you can effectively evaluate your performance and identify areas for improvement.
Time Management: Analyzing the answer key helps you identify the time spent on each question, enabling you to devise better time management strategies for the examination.
Enhanced Confidence: Using the answer key to review and assess your performance regularly boosts your confidence and mentally prepares you for the examination.
Don't Miss - How to Write Answers for Judiciary Mains Exam 2023?
Conclusion
In conclusion, the UKPSC Civil Judge Answer Key is your key to success as you embark on your journey to becoming a distinguished civil judge. Remember, with the answer key in hand, you can:
Accurately evaluate your performance.
Identify areas for improvement.
Hone your time management skills.
Boost your confidence and be better prepared for the exam.
So, as you venture forth, let this valuable resource be your constant companion, guiding you through every step of your preparation.