Telangana High Court released the official notification of the Telangana Judicial services to recruit the candidates for the Civil Judge cadre.
Through the Telangana Judiciary Exam 2023, 87 vacancies will be filled out, of which 70 will be filled through direct recruitment and 17 by transfer.
The candidates appearing for the exam must be aware of the Telangana Judiciary Exam Syllabus 2023.
Knowing the Telangana Judiciary Exam syllabus will help candidates to plan their preparation in a better way:
The selection of the candidate is purely based on the marks scored in all three stages of the exam.
Before proceeding with preparation, candidates must go through the detailed Telangana Judicial Services Exam Syllabus and exam pattern.
Candidates who qualify in the prelims exam are eligible for the mains examination.
Solving Telangana Judiciary Exam Question Papers will help candidates know the difficulty level of the paper and the type of questions asked in the exam.
In this post, candidates will be provided with a direct link to download Telangana Judiciary Services Exam Syllabus PDF.
Download FREE Study Material for Telangana Judiciary Exam by Judiciary Gold
TS High Court Civil Judge Prelims Exam pattern 2023
As per the Telangana Judiciary Exam pattern, the exam is conducted in three stages, i.e., Prelims, Mains, and Viva-Voce.
The Telangana High Court will conduct a screening test for 100 marks to shortlist the candidates. The prelims exam consists of 100 multiple-choice objective questions.
Candidates scoring above 40% in the screening test will be shortlisted in the ratio of 1:10 of the available vacancies and called for the written exam.
The total time duration of the Telangana prelims exam is 2 hours.
It is noted that the screening test is conducted only to shortlist the candidates for the written exam.
TS High Court Civil Judge Mains Exam pattern 2023
Telangana Judiciary written exam consists of three papers: Civil Law, Criminal Law, and English. The written exam tests the candidates' proficiency and knowledge in all three subjects.
Each paper consists of 100 multiple-choice questions for 100 marks.
The English paper consists of translation and essay writing, where the translation is conducted for 30 marks and essay writing for 70 sports.
The time duration of each paper is 3 hours.
The questions shall be answered only in English (Expect translation)
Let us look at the table below to know each paper's marking scheme and time duration:
Section
Number of Questions
Number of Marks
Time Duration
Civil Law
100
100
3 hours
Criminal Law
100
100
3 hours
English
Translation
30
3 hours
Essay Writing
70
Telangana Judiciary Syllabus (Prelims & Mains) 2023
In the Telangana Judiciary Exam 2023, the proficiency and knowledge of applicants will be tested on Civil law, Criminal law, and English. Review the detailed Telangana Judiciary exam syllabus of all three subjects below and enhance your preparation.
Telangana Judiciary Exam Syllabus for Civil Law 2023
Check the detailed TS Judicial Services Exam Syllabus of the Civil law:
Code of Civil Procedure, 1908
Indian Contract Act, 1872
Hindu Marriage Act,1955
Hindu Succession Act, 1956
Indian Easements Act, 1882
Specific Relief Act, 1963
Limitation Act, 1963
Transfer of Property Act 1882
Civil Rules of Practice
Registration Act 1908 and the Indian Stamp Act 1899
A.P. Land Encroachment Act, 1905
Andhra Pradesh Buildings (Lease, Rent, Eviction) Control Act 1960
Indian Evidence Act, 1872
Telangana Judiciary Exam Syllabus for Criminal Law 2023
Here is the detailed Telangana Junior Civil Judge Exam Syllabus for the Criminal law section. Candidates can view or download the Telangana Judiciary Exam Syllabus PDF by clicking on the link below:
Code of criminal procedure, 1973
Indian Penal Code, 186
Indian Evidence Act, 1872,
Negotiable Instruments Act, 1881
Protection of Women from Domestic Violence Act, 2005
Criminal Rules of Practice
A.P. Excise Act, 1968
A.P. Gaming Act, 1974
Juvenile Justice (Care and Protection of Children) Act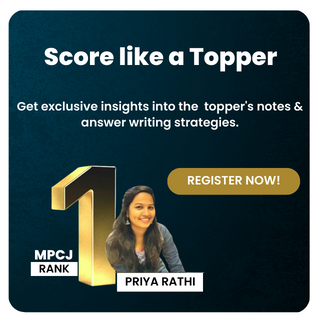 Telangana Judiciary Exam Syllabus for English 2023
Candidates can go through the detailed Telangana High Court Civil Judge Syllabus for Essay writing in the English section:
Adoption, Custody, and Parentage
Privacy Rights and Data Protection
Property and Land Rights
Religion and the Law
Taxation and Corporations
Treaties and International Agreements
War Crimes, Terrorism, and National Security
Banking and Finance
Healthcare, Safety, and Bioethics
Immigration, Nationality, and Citizenship
Intellectual Property
Legal History, Traditions, and System
Marriage, Divorce, and Estates
Constitutional Issues
Crime and Law Enforcement
Education, Family, and Children's Rights
Elections and Campaign Finance
Government Powers and Litigation
Government Spending
Viva-Voce Syllabus 2023
Here, we have provided all the essential topics that candidates need to be prepared for the Viva-Voce of the Telangana Judiciary exam:
You are judging mental alertness.
Knowledge of law
Clear and logical exposition
The balance of judgment
Skills, attitude, ethics
Power of assimilation
Power of communication
Character and intellectual depth
Telangana Judiciary Exam Books 2023
Referring to the best books that cover the entire syllabus is one of the most important things to enhance your preparation for the exam. To help candidates, we have provided a few essential books for the Telangana Judicial Servies exam.
Go through the tabulated Judiciary Exam Books below and boost your preparation for the exam:
Book Name
Author
CIVIL JUDGE 2018 in ENGLISH- Preliminary Exam Guide
/Multiple Choice Questions and Answers
Madras High Court. M.Arulselvem, Revised by A.Aravindan, Advocate
Civil Judge Main Examination 2018 Study Materials –
Previous Year Question Papers
M.Arulselvem, Revised by A.Aravindan, Advocate Madras High Court
District or Civil Judge Exam Guide – Singhal's SOLVED PAPERS
OF JUDICIAL SERVICES PRELIMINARY EXAMINATION
Singhal
Tnpsc Civil Judge Preliminary Examination
T. Murugesan Dr. K. Satish Kumar
Singhal's JUDICIAL SERVICE EXAMINATION –
UNSOLVED MAINS (All States) Papers
Bhumika Jain, Pawan Kumar
Telangana Judicial Services Exam Preparation Tips 2023
Following the Telangana judiciary Exam Preparation tips provided by experts will help candidates to boost their preparation levels for the exam. Go through the tips and tricks below to help you score good marks in the exam:
Firstly, candidates must make a proper study plan to cover all the topics per the latest Telangana Judiciary Exam syllabus.
Allot a fixed time to finish all the topics from each subject. Try to complete the topics within the specified time.
Before starting the preparation, go through the detailed syllabus and exam pattern.
Try at least 2- 3 mock tests regularly to improve your time management skills, speed, and accuracy.
Candidates are suggested to solve previous year's papers that help them know the different questions asked in the exam.