Reader's Digest - ADPO refers to Assistant District Prosecution Officers representing the state's verdict against any public criminal. To acquire this post, you must clear the state-level examination in Rajasthan, also known as RPSC. To have it done and dusted, you need to prepare for the examination through the prescribed syllabus of RPSC. Also, you must learn a few tips and tricks you must follow while preparing so that you don't face hardships during this period. We have included all those necessary details for your reference in this blog, and we believe you will find it helpful.
Sanket and Tasha were two batch mates in Rajasthan from the same law college who wished to clear ADPO Exams. They both begin their preparation for the same with great enthusiasm.
On the big day, when they reached the examination centres and went to attempt the questions, Sanket started to feel confused and exasperated. At the same time, Tasha solved all the questions with clear and concise concepts.
You might be wondering why this happened. There was a significant difference in the preparation pattern between Sanket and Tasha.
While Sanket, on the one hand, focused on reading everything from his regular Bachelor (LLB) syllabus, Tanya, on the other hand, looked for the proper syllabus and prepared accordingly.
So, you don't want to burden yourself with an extensive syllabus and land yourself in a situation like Sanket's. Hence, to resolve that, we have enlisted everything in one place.
Download FREE Study Material for Rajasthan ADPO Exam by Judiciary Gold
Stages of the Rajasthan ADPO Exam
To secure a job as an ADPO (Assistant District Prosecution Officer) in Rajasthan, you must undergo the two-step examination process.
Once you can clear both steps, the state Judicial Service Authority will appoint you as an ADPO in the District courts of Rajasthan. So what are they?
Prelims or Written Examination.
Interview/Face-to-Face round.
It would be best if you cleared both rounds by achieving the cut-off score enlisted by the State Authority for each game. Now let's make you familiar with the
Rajasthan ADPO Exams Syllabus
Before moving on to the syllabus, let's understand the exam pattern of Rajasthan ADPO. It will help you understand the significant segments to cover during preparation. Also, it will help you know the score distribution and question pattern of Rajasthan ADPO Exams.
Written Examination MCQ

Paper 1

Law

150

IPC

50 marks for each section (1 mark for each question)

Cr. P.C & Evidence

Other laws

Paper 2

Language

50

Total

200 Marks
Rajasthan ADPO Syllabus: A Detailed Analysis Report
The primary segment in the law examination syllabus of Rajasthan ADPO includes significant codes of conduct and other legal terminologies.
We have enlisted those topics in detail so that you can refer to them:
The Indian Penal Code, 1860

Protection of Children from Sexual Offence Act, 2012.

The Code of Criminal Procedure, 1973

Dowry Prohibition Act, 1961

The Indian Evidence Act of 1872

Rajasthan Public Examination (Prevention of Unfair means) Act 1992

Narcotics Drugs and Psychotropic substances Act (1985)
Scheduled caste and Tribes (Prevention of Atrocities) Act 1989.
Arms Act of 1959
Rajasthan Excise Act of 1950
Essential Commodities Act of 1955, All the provisions contained in this act. (i.e., sections 1 to 16)
Indecent Representation of Women (Prohibition) Act 1986

Food and Safety Standard Act,2006

Rajasthan Bovine Animal (Prohibition, Slaughter, and regulations of temporary migration or export) Act, 1995

Pre-conception and prenatal Diagnostic Techniques (Prohibition of Sex Selection) Act, 1994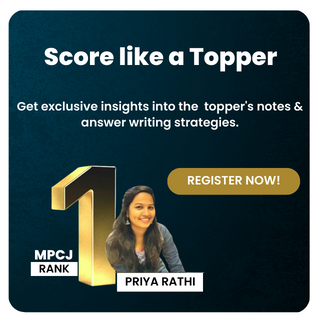 How to Smash your ADPO on First Attempt?
Knowing the exam syllabus of ADPO Exam is complete if you know the right strategy to prepare for the same. To keep your game up, we have enlisted the system which will be helpful in your preparation.
Law is the key element: In the ADPO Examination, the central segment will cover questions from different sections of law and legal studies. Hence, you need a thorough knowledge of legal terms and terminologies, which will help you score a good rank in the examination.
Keep track of current news: Always read Editorials and Current Affairs digests to keep track of all the global legal and political news. It will enhance your knowledge and improve your score maximum in the CA section of the ADPO Exam.
Strengthen your legal concept: preparation without concept holds no value. So try to get a clear idea of the legal concept you must apply before solving questions. Only then will you understand the applications and intentions of the law.
Rely on one credible source to avoid confusion: Sourcing your study materials from the Centre, which shows evident results, is crucial. Hence, you must gather your study materials, which combine recent facts and figures—legal terminologies, language, and previous year's questions.
A mock test of Rajasthan ADPO is a must: What is the use of preparation if you don't evaluate your practice? Mock tests help in improving and assessing your score to a great extent. So, give mock tests at regular intervals to maintain your consistency.
Put faith in your preparation: It is essential to remain optimistic about the efforts you are putting forward. Always believe that your hard work will pay off, no matter what. It will help you deal with any challenge efficiently.
Summary
With all the information in the blog, you must have elaborate details on the ADPO Rajasthan Syllabus. Let us present you with a gist of all this information. So, ADPO is a state-level examination conducted to appoint Assistant District Prosecution Officers across Rajasthan. To attain this position, you need to clear the two-step examination, including written examination and interview rounds.
Also, the syllabus covers the primary topic of law (you will get to catch up while pursuing your LLB degree too.) It includes significant codes of conduct and laws regulating the state's rules and regulations. So, all you need to do is to gather materials based on the syllabus and begin your preparation today.
"If you can imagine it, you can achieve it. If you can dream it, you can become it."