The Common University Entrance Test is being conducted for students at the nation's most prestigious Central/ State/ Private/ Deemed Universities to select students for enrollment in undergraduate programs at those institutions.
This CUET 2022 will be administered in the computer-based testing (CBT) modality, and there will be a charge associated with participating in the exam that is specific to each category.
This Common University Entrance Test will be administered in 13 different media across the entirety of India.
One of the 27 different domain subjects that make up Section II of the test schedule, Chemistry, is one of those courses.
You have a total of forty-five minutes to complete the CUET Chemistry topic test that has been assigned to you.
In the CUET Chemistry Subject, there will be a total of 50 questions for you to answer, and you will be given the option to answer any 40 of those questions.
Download Free Study Material for NTA CUET Exam 2022 by Super Grads
Eligibility Requirements to Take the CUET Chemistry Course
To be eligible for the Central University Entrance Test (CUET), a candidate must meet specific eligibility requirements in order to pursue admission to one of the premier Central universities. The applicant can check out the qualifying requirements that are listed below for admission to various Chemistry courses that are offered by all universities:
A Bachelor of Science degree or its equivalent from an accredited university, with a minimum of fifty percent of marks or an equivalent grade in the aggregate for candidates in the general category and forty-five percent or an equivalent grade for candidates in the SC/ST/OBC/PWD/EWS categories, provided that the relevant subject was one of the main subjects of the degree.
10 + 2 in the Science Stream or its equivalent from any recognized board in India, with the relevant subject counted as one of the optional subjects, and an overall score of at least 50 percent for candidates in the general category and at least 45 percent for candidates in the SC/ST/OBC/PWD/EWS categories.
Note that eligibility requirements vary for each university you apply to.
On satisfying the eligibility requirement, can you proceed to fill in the CUET application form
Advice for Getting Ready for the CUET Chemistry Exam
In order to achieve success on the CUET Chemistry Exam, a candidate must adhere to the CUET Chemistry Preparation Tips that are listed below:
Students that are strong in the mathematics component of the course should prioritize the Physical Chemistry element of the curriculum, which covers topics such as Chemical Kinetics, Surface Chemistry, Solutions, and Electrochemistry. Know the CUET Chemistry Syllabus 2022 thoroughly.
Take CUET Online Coaching if needed.
Students who are proficient with compounds and who have a strong interest in Organic Chemistry should focus on chapters such as Haloalkanes and Haloarenes, Biomolecules, Aldehydes, Ketones, and Carboxylic Acids, Alcohols, Phenols, and Ethers, Polymers, and Chemistry in Everyday Life. These topics are important to the field of organic chemistry.
Inorganic chemistry is a challenging topic in the Chemistry curriculum since it requires students to memorize and commit the periodic table to memory. P-Block Elements, Coordination Compounds, General Principles and Processes of Isolation of Elements, and d-and f-Block Elements are the chapters that are contained in the Inorganic Chemistry book.
Candidates are strongly encouraged to familiarise themselves with the CUET Chemistry Syllabus 2022 by practicing with the example questions provided in Testbook Online Test Series and Chemistry. The official website has sample papers and mocks you can attend to ace your preparations.
Chemistry - 306 Syllabus for Class 12
Note: There will be one Question Paper with 50 questions, out of which 40 must be attempted.
Check the CUET Chemistry Syllabus 2022 as follows:
Unit I: Solid State
Classification of solids based on different binding forces: molecular, ionic, covalent, and metallic solids, amorphous and crystalline solids (basic concept), unit cell in two-dimensional and three-dimensional lattices, calculation of density of unit cell, packing in solids, packing efficiency, voids, number of atoms per unit cell in a cubic unit cell, point defects, electrical and magnetic properties. The band theory of metals, semiconductors, insulators, and n-type and p-type semiconductors.
Check: NTA CUET Exam Dates 2022
Unit II: Answers
Solid solutions, colligative properties – the relative reduction of vapor pressure, Raoult's law, elevation of B.P., depression of freezing point, osmotic pressure, determination of molecular masses utilizing colligative qualities, aberrant molecular mass, and the Vant Hoff factor.
Unit III: Electrochemistry
Redox reactions; conductance in electrolytic solutions, specific and molar conductivity, conductivity variations with concentration, Kohlrausch's Law, electrolysis and laws of electrolysis (basic concept), dry cell – electrolytic cells and Galvanic cells; lead accumulator, EMF of a cell, standard electrode potential, Nernst equation and its application to chemical cells. Relationship between Gibbs energy change and a cell's electromotive force (EMF); corrosion.
Unit IV: Chemical Kinetics
Rate of a reaction (average and instantaneous), elements affecting rates of reaction: concentration, temperature, catalyst; order and molecularity of a reaction; rate law and particular rate constant, integrated rate equations, and half-life (only for zero- and first-order processes); collision theory (elementary idea, no mathematical treatment).
Activation energy, Arrhenius Equation.
Check: SuperGrads CUET Scholarship Test
Unit V: Surface Chemistry
Adsorption - physisorption and chemisorption; variables influencing the adsorption of gases on solids homogeneous and heterogeneous catalysis, activity and selectivity: enzyme catalysis; Colloidal state: the distinction between genuine solutions, colloids, and suspensions; lyophilic, lyophobic, multimolecular, and macromolecular colloids; colloidal properties; the Tyndall effect, Brownian movement, electrophoresis, and coagulation; Emulsions – emulsion varieties
Unit VI: General Isolation Principles and Procedures for Elements
Extraction principles and techniques include concentration, oxidation, electrolytic reduction method, and refining; the occurrence and extraction principles of aluminum, copper, zinc, and iron.
Unit VII: p-Block Elements
Group 15 elements: General introduction, electronic configuration, occurrence, oxidation states, trends in physical and chemical properties; nitrogen – preparation, properties, and uses; compounds of nitrogen: preparation and properties of ammonia and nitric acid, oxides of nitrogen (structure only); Phosphorous-allotropic forms; compounds of phosphorus: preparation and properties of phosphine, halides (PCl3, PCl5) and oxoacids; carbon – general introduction, electronic configuration, occurrence (elementary idea only).
Group 16 elements: General introduction, electronic configuration, oxidation states, occurrence, and trends in physical and chemical properties; dioxygen: manufacture, properties, and applications; oxide classification; ozone. Sulfur – allotropic forms; compounds of sulfur: preparation, properties, and applications of sulfur dioxide; sulphuric acid: industrial process of production, properties, and applications, oxoacids of sulfur (structures only).
Compounds of halogens: production, characteristics, and uses of chlorine and hydrochloric acid, interhalogen compounds, oxoacids of halogens (structures only).
Group 18 elements: Introduction, electronic configuration, occurrence, physical and chemical property trends, and applications.
Unit VIII: d and f Block Elements
General introduction, electronic configuration, occurrence and properties of transition metals, general trends in properties of the first-row transition metals - metallic character, ionization enthalpy, oxidation states, ionic radii, color, catalytic property, magnetic property, interstitial compounds, alloy formation. The synthesis and physical characteristics of K2Cr2O7 and KMnO4.
Lanthanoids — electronic structure, oxidation states, chemical reactivity, and lanthanoid contraction and its effects.
Actinoids –Electronic configuration, oxidation states, and comparison with lanthanoids for actinoids.
Unit IX Coordination Compounds
Importance of coordination compounds: Introduction, ligands, coordination number, color, magnetic characteristics and forms, IUPAC nomenclature of mononuclear coordination compounds, bonding, Werner's theory VBT, CFT; isomerism (structural and stereo) (in qualitative analysis, extraction of metals and biological systems).
Unit X: Haloalkanes and Haloarenes
Haloalkanes: Nomenclature, nature of the C-X bond, physical and chemical properties, substitution reaction process. The optical rotation of light.
Haloarenes: C-X bond nature and substitution reactions (directive influence of halogen for monosubstituted compounds only).
Usesandenvironmentaleffectsof– Environmental consequences of dichloromethane, trichloromethane, and tetrachloromethane, as well as iodoform, freons, and DDT.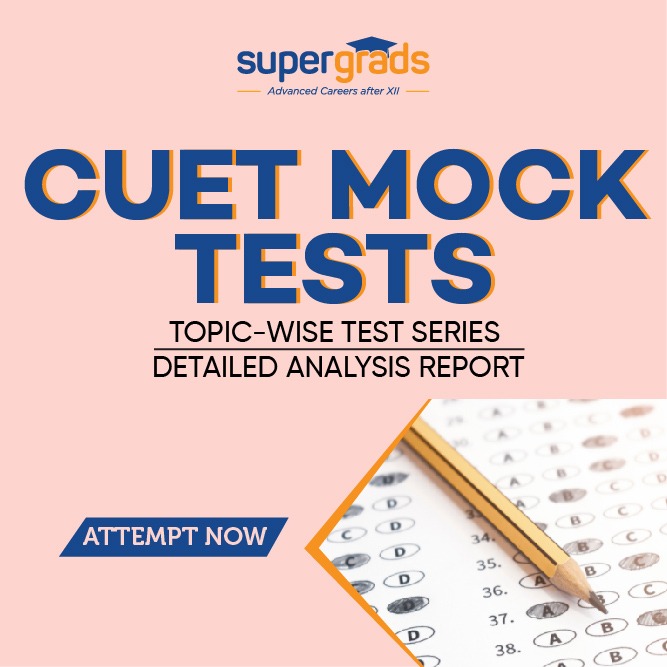 Unit XI: Alcohols, Phenols, and Ethers
Alcohols: Nomenclature, methods of synthesis, physical and chemical properties (of primary alcohols only); identification of primary, secondary, and tertiary alcohols; dehydration mechanism, applications, with particular reference to methanol and ethanol.
Phenols: Nomenclature, preparation methods, physical and chemical properties, the acidity of phenol, electrophilic substitution processes, and applications.
Ethers: Nomenclature, preparation methods, physical and chemical properties, and applications
Unit XII: Aldehydes, Ketones, and Carboxylic Acids
Aldehydes and Ketones: Nomenclature, nature of carbonyl group, techniques of manufacture, physical and chemical properties, the process of nucleophilic addition, alpha hydrogen's reactivity in aldehydes; applications.
Carboxylic Acids: Nomenclature, acidity, synthesis methods, physical and chemical properties, and applications.
Unit XIII: Organic Compounds Containing Nitrogen
Amines: Nomenclature, categorization, structure, preparation methods, physical and chemical properties, applications, and identification of primary, secondary, and tertiary amines.
Cyanides and isocyanides – will be mentioned in context-appropriate areas.
Diazonium salts: Preparation, chemical interactions, and significance of diazonium salts in synthetic organic chemistry.
Unit XIV: Biomolecules
Carbohydrates – Classification (aldoses and ketoses), monosaccharide (glucose and fructose), D-L configuration, oligosaccharides (sucrose, lactose, maltose), polysaccharides (starch, cellulose, glycogen): significance.
Proteins - Basic concept of a-amino acids, peptide bonds, polypeptides, proteins, primary structure, secondary structure, tertiary structure, and quaternary structure (qualitative concept only), denaturation of proteins, and enzymes.
Hormones –Basic understanding (excluding structure).
Vitamins – Classification and functions of vitamins.
Nucleic Acids: DNA and RNA are Nucleic Acids
Unit XV: Polymers
Classification of Polymers – Natural and Synthetic, Polymerization Methods (Addition and Condensation), Copolymerization. Natural and manmade polymers, including polythene, nylon, polyesters, bakelite, and rubber. Biodegradable and non-biodegradable polymers.
Unit XVI: The Chemistry of Everyday Life
Chemicals in pharmaceuticals - analgesics, tranquilizers, antiseptics, disinfectants, antimicrobials, antifertility drugs, antibiotics, antacids, antihistamines.
Chemicals in food - preservatives, artificial sweeteners, and an introduction to antioxidants
Cleansing agents, including soaps and detergents, and cleansing action
Exam Preparation Strategy for the CUET
You must adhere to an appropriate preparation approach to place among the top candidates in the competitive test. When studying a subject as extensive and diverse as chemistry, it is essential to adhere to a well-thought-out strategy because the curriculum covers a wide range of topics, some of which are challenging. The following is the study guide that you should follow in order to prepare for the CUET Syllabus:
1 - Make a Study Plan
You are required to develop a study strategy that addresses all of the material covered in the course. Yes, a candidate can begin with the themes they find intriguing because doing so will build up their interest in the subject matter; nevertheless, this does not mean that a candidate should avoid the issues they find challenging.
You must arrange at least eight hours of study time into your daily routine to compete with the best. This may include your timetable for attending classes either online or in person, in addition to the time you devote to self-study and practice.
2- Be familiar with the examination format
As a requirement for several Chemistry courses offered by the participating institutions, the topic of Chemistry is included in Section II of the exam pattern. These courses include the B.Sc. Course, the M.Sc. Course, and the Integrated B.Sc. & M.Sc. Courses. Within the allotted time, which is 45 minutes, you are required to attempt 40 questions out of the 50 questions that are offered. Here you may read and get familiar with the CUET Exam Pattern in its entirety.
On the CUET Chemistry Exam, you will receive 5 points for every accurate answer you provide.
Because a candidate loses one point for every incorrect response, they are strongly encouraged to steer clear of questions they aren't one hundred percent confident to protect their overall score from the effects of negative grading.
3 - Make a TimeTable
Before opening the CUET preparation books, one of the most important things must be done is to create a timetable. You should allocate time to each topic in line with their areas of weakness and their areas of strength.
Before allocating a certain length of time to each unit, they should also consider the typical weight of the material. The aspirants' confidence would suffer if they could not stick to the plan, which is another reason the schedule must be practical and attainable.
4 - Solve Sample Problems
One of the most efficient ways to enhance exam performance is to practice answering sample problems by going through simulated tests, sample papers, and previous year's examinations.
Additionally, it aids in increasing speed, enhancing accuracy, and building test endurance simultaneously. You should self-evaluate your performance and identify areas where you fell short to determine where you may make improvements. Dont forget to take mocks.
5 - Get the Sleep You Need
You should never undervalue the significance of adequate sleep in achieving your goals. You must ensure that you allow yourself sufficient breaks between study sessions and do not interfere with their sleep. You must receive a full night's sleep every night, preferably seven to eight hours, to maintain a calm and clear mind when studying.
You should now have a good understanding of the CUET Chemistry syllabus 2022 as well as the examination format, thanks to the explanation that was just given. In addition to that, this post provides you with some useful study strategies for the next test. I have high hopes that you will find anything useful in this essay.