Every year, nearly 22,000 aspirants take the undergraduate admissions exam. Around 7,700 candidates pass. On a merit basis, nearly 2,400 seats are allocated to candidates. Because of the intense competition, you must follow an effective preparation plan to ace the NIFT exam.
Candidates taking the NIFT 2023 entrance exam must have a clear strategy for how what, and where they will prepare for the exam. Because NIFT is the country's distinguished design entrance exam, the competition is fierce, and one cannot afford to make a mistake. The NIFT 2023 entrance exam is a two-tiered process in which candidates first take a written exam (combination of CAT and GAT). Candidates are then shortlisted for a Situation Test (GD/PI in the case of postgraduate programs) based on their written test results.
Before you begin preparing for the NIFT entrance exam with zeal, keep these helpful hints in mind. Toprankers continues the tradition of mentoring aspirants for a bright future in fashion and design. Valuable advice is intended to make the road to success easier.
NIFT 2023 Key Strategies
Planning: You can create a study plan once you know what is in the NIFT syllabus or what NIFT exam pattern is followed. One of the benefits of creating a study plan is that it keeps you on your toes. For example, you will not want to waste a day because you have assignments and topics planned for that day; if you skip it, it will be added to your agenda for the next day!
Get familiar with the NIFT 2023 syllabus and exam pattern: It is critical for the candidate to understand the types of questions asked, weightage, test duration, and difficulty level.
Solve previous years' question papers: This exercise is absolutely necessary for monitoring progress and developing problem-solving abilities. Also, while the same question is rarely repeated in the NIFT exam, some word meanings may be. As a result, solving NIFT sample papers is critical.
Improve your speed: The NIFT Entrance Exam is quite vast and requires exceptional speed for candidates to grow in efficiency. You should work on your speed. Your exceptional design abilities and creativity will be rendered ineffective if you are unable to execute quickly. The main goal is to showcase your creativity and uniqueness in a short amount of time. Check that you can do things smoothly without becoming nervous, as anxiety slows you down.
Practice sketching: Sketching is vital. Your creativity and ideas require written expression. Keep your eraser hidden while you practice sketching. This will give you more confidence when sketching, and your lines will become bolder, sharper, and cleaner. To save time, start by drawing with a light hand and outlining the ideas without getting too detailed. When practicing sketching, use appropriate supplies. If your drawing ability is lacking, enroll in a drawing class and practice regularly.
Improve Your Observation and Visualization Skills: The most important purpose of the test is to assess your creative and imaginative abilities. Furthermore, the questions are designed to assess your general awareness, observation skills, and visualization abilities. Students have the misconception that only good sketching is required to score well. This is not correct, because developing the aforementioned skills is equally important.
Refine your general knowledge: You do not need to memorize every GK book. Knowledge of current events is more important. Make it a habit to read newspapers for this reason. You should also be aware of the well-known designers who have contributed to this difficult area. Spend some time reading fashion and design books and magazines. Make certain that no region is overlooked.
NIFT 2023 Important Topics For Practice
The NIFT is divided into three sections: the Creativity Ability Test (CAT), the General Ability Test (GAT), and the Situation Test. The following are the key topics for NIFT preparation.
Creative Ability Test (CAT) Important Topics
Observation power
Discernment ability
Design ability
Creativity in thought development
General Ability Test (GAT) Important Topics
General knowledge and current affairs
Case Study
Effective Communication
Communication ability and English comprehension
Quantitative
Problem-solving approach
Analytical and logical ability
NIFT Situation Test Important Topics
Construction Skill
Space visualization
Colour scheme
Innovative and creative use of given material
Finesse of the model and overall
Composition of elements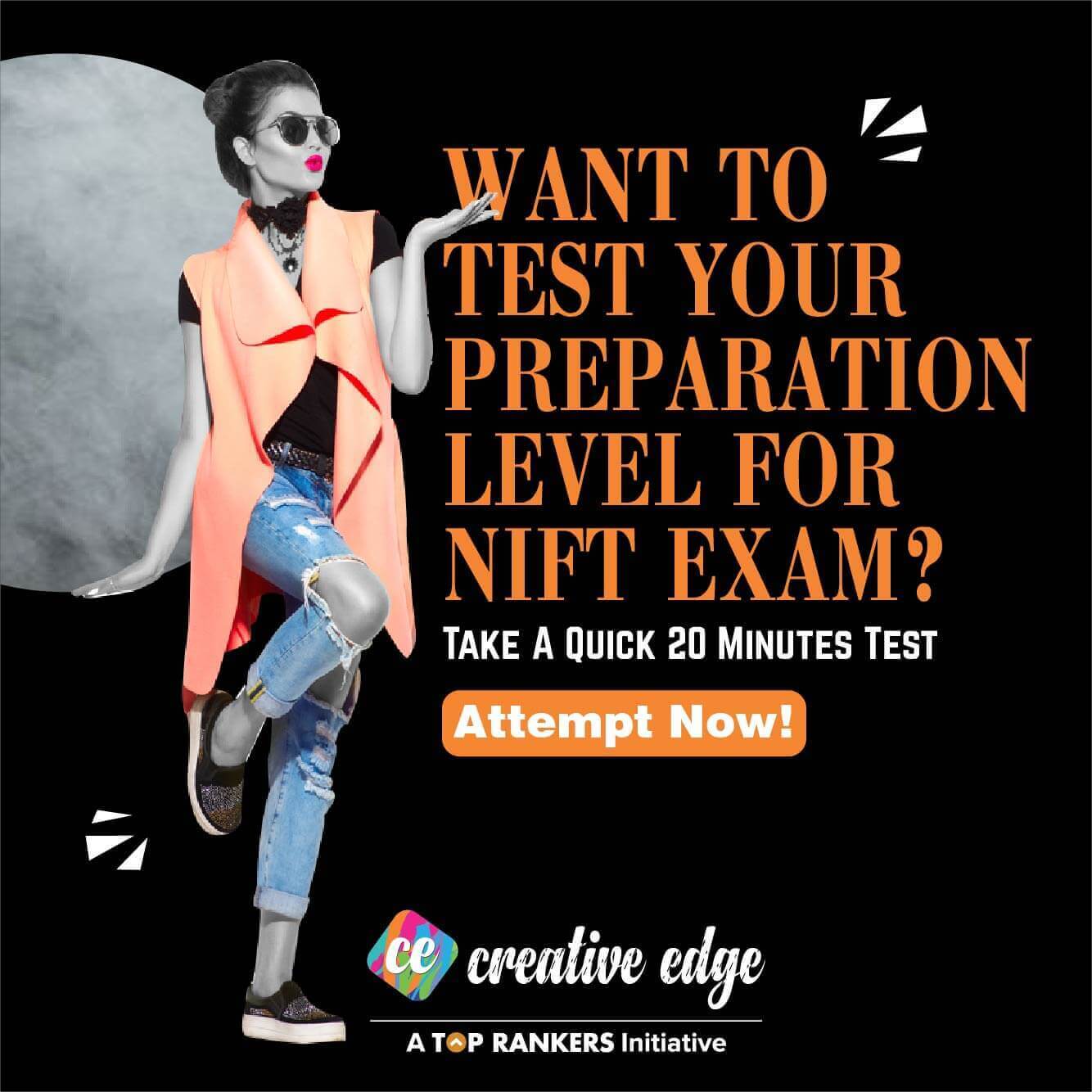 Referred Books For NIFT 2023 Preparation
To pass NIFT 2023, you must choose the right book. The following is a list of books for NIFT preparation.
McGraw Hill Education
NIFT Exam Guide by Verma
Concepts of Pattern Grading
NIFT Exam Guide by Dr. R. P. Datason
NIFT Entrance Exam- Self Study Guide
Popular Master Guide NIFT by R. Gupta
Bright Careers Guide NIFT Entrance Exam
Arihant NIFT Entrance Exam Self Study Guide
NIFT Entrance Examination (Guide) by D Mitta
NIFT Entrance Exams: Ultimate Success Series by Surendra
What does CAT judge?
Students will be judged on their creative ability, observation power, design ability, and extraordinary use of colors and illustration abilities in the CAT entrance exam.
Also read: NIFT CAT Question Paper with Solution
What does GAT decide?
The GAT will assess candidates' English proficiency, quantitative ability, listening ability, logical ability, general knowledge, and current affairs.
Also read: Preparation for GAT section
What does a NIFT Situation Test look for?
The NIFT Situation Test 2023 will assess candidates' material handling and creative ability with a specific set of materials in a given situation.
Also read: How to Prepare for the NIFT Situation Test
NIFT preparation books
There are several books out there that can guide you on how to prepare for the NIFT entrance exam. The below-mentioned books might help you.
NIFT/NID/IIFT Entrance Exam Guide by Surendra Kavimandan
NIFT National Entrance Exam by R.P. Verma
Prashant Kumar's NIFT Entrance Examination Preparation Guide
Concepts of Pattern Grading by Carolyn L. Moore
NIFT by Sonia Sahney
NIFT: Previous Years' Papers (Solved) by Ramesh Publishing House
Popular Master Guide NIFT and IIFT by R. Gupta
NIFT/NID Exam Guide by Dr. R. P. Datason
NIFT Entrance Exam- Self Study Guide
Arihant NIFT Entrance Exam Self Study Guide
NIFT Entrance Examination (Guide) by Dharmendra Mittal
NIFT 2023 Entrance Exam - Overview
| | |
| --- | --- |
| Particulars | Details |
| Exam Name | NIFT Entrance Exam |
| Exam type | Undergraduate |
| Exam level | National |
| Conducting body | National Institute of Fashion Technology, Delhi |
| Total seats | 4,517 (including UG & PG programmes, excluding NRI students) |
| Participating institutes | 17 campuses |
| Application fee | Rs.2000 for General/OBC and Rs.1000 for SC/ST/PWD |
| Mode of the exam | Pen and Paper |
| Application Mode | Online |
| Exam duration | 3 hours |