Many law graduates choose to work for the Indian judiciary by pursuing judicial service. To do so, one must take the Judicial Service Examinations, held annually in several states around the country.
Candidates qualified to serve as judges in our country's lower courts are chosen for this test. Every year, the judicial services observe a large number of candidates taking the exams.
Being a part of this competition and achieving a successful position in it needs preparation, zeal, tactics, and a strong will to succeed.
Self-studying and coaching establishments play an essential role. Also, one should know the ways to avoid mistakes while writing the paper.
This article talks in-depth about the mistakes one should avoid while taking West Bengal Judiciary or any Judiciary exams.
5 Mistakes one should Avoid in West Bengal Judiciary Exams
Focus on Mains Paper: While preparing, it is seen that students start preparing for 'prelims' and then prepare for 'mains'. To crack the West Bengal Judiciary exam, one needs to change the strategy here by preparing for Mains and solving MCQ questions while covering or preparing any topics, particularly for Mains. Following this strategy, students, you will cover almost every portion of prelims and mains part of the exam if you needed to give extra effort on MCQ while exams are approaching.
Focus on Language paper: Students often found out that they take the language paper very lightly, and that's where they lose out a lot of marks. For English, they should practise 'Preci Writing', 'Dialogue Writing' and read Essay's and for Bengali or any regional language as we go out of touch after our 12th board exams.
GK and Current Affairs: Focus on GK and current affairs while coming across different topics. Suppose you seem to not know about any particular topics research about the same in YouTube and have a proper understanding of the topic.
Daily Newspaper: The newspaper should be your daily buddy, along with a steaming cup of chai. Pick and choose the essential topics and research the same from other mediums like online or reading other related articles.
Choose Optional Paper wisely: This is where most of us go wrong; while choosing optional paper, we often follow others. Keeping our choice and liking towards the subject aside, we should also prioritise our choices and fondness towards the particular topic and then choose the best for ourselves from the given optional papers.
Crack West Bengal Judicial Services Exam in First Attempt with the Best Judiciary Online Coaching
Techniques to Crack Judicial Services of West Bengal
Set your Aim: Before even deciding how to continue and making plans, it is necessary to have the desire to sit for the exam and provide 100 % correctness, therefore obtaining a good seat in the Indian judiciary. As a result, the first stage in developing a strategy is to set a goal for quickly clearing the exams.
Firm grasp of Subject: It is impossible to dispute that law is a vast topic. The judicial service examination, particularly the one held in West Bengal, is an aggregation of several law features that serve as core statutes that control other laws. It is always accepted that you have a firm grasp of all of the basic actions covered in the curriculum and those that are not.
Practise and Analyse: Practising past years' papers is beneficial for learning about the paper's standard and self-evaluation. By practising and analysing these sheets, you can see where the flaws are and errors made in these papers. These papers would serve as a model for avoiding similar mistakes in subsequent papers and the examination's final paper. The method of practising is the most effective way to learn.
Preparation should be done Topic wise: There are numerous subjects included in the examination's structure and curriculum. To be confident in all areas covered by the test, preparation should be done separately, topic by topic. Practice should also be based on the distribution of marks. It is entirely up to the candidate to determine what issues they specialise in.
West Bengal Judicial Services is divided into three stages:
Preliminary Examination
Main Examination
Personality Test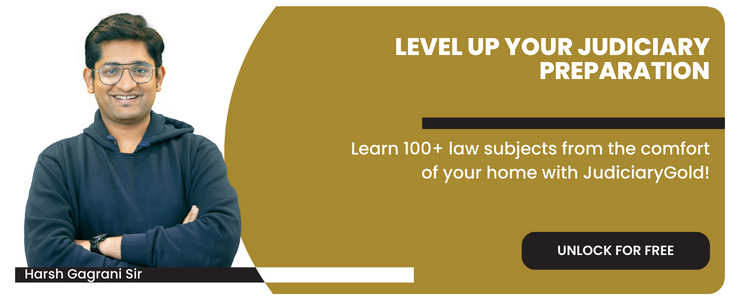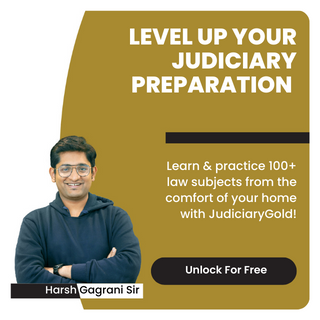 Eligibility Criteria for the West Bengal Judicial Service Examinations
The candidate must be an Indian citizen or a person of another nationality who has been deemed eligible by the Indian government.
Candidates must be at least 23 years old, with a maximum age of 35 years.
There is usually a ten-year age relaxation for PWD candidates who have a permanent handicap of at least 40%. The above-mentioned upper age limit may be relaxed by 5 years for SC/ST applicants, 3 years for OBC candidates, and 2 years for government service person candidates.
The candidate must have earned a legal degree from a university or institution connected with a university recognised by the state or federal governments.
On the examination notice, the candidate must be registered as an advocate with the Bar Council of any Indian state or union territory.
The applicant must read, write, and speak Bengali (not required for those candidates whose mother tongue is Nepali).
The Indian judiciary is believed to be inactive due to a lack of qualified judges. Law graduates nowadays are more likely to seek corporate employment to guarantee a stable professional and financial future. A judicial service examination is one method of evaluating people before they take on the role of judge. West Bengal, like all other states, has been conducting a judicial service examination every year.