Reader's Digest: As a judiciary aspirant, you must have encountered thousands of judgements while preparing for the judicial services examination. However, you might have overlooked the judges announcing those landmark judgments. Read this blog to get insights into all the revolutionary judgements by Justice Chandrachud for judiciary exams.
Why is it important to Study the Most Famous Judgements by Justice Chandrachud for Judiciary Exams?
Go through the points mentioned below to know why you must know the most famous judgements by Justice Chandrachud for Judiciary Exams.
Maximize your score in the Judiciary Preliminary Exam.
Quote the landmark to add value to the Judiciary Mains' answers.
Reflect the qualities of a good civil judge in the judgement writing
Take wisdom from the judgements and showcase fair and impartial behaviour in the Judiciary Interview.
Download FREE Study Material for Judiciary Exam by Judiciary Gold
Who is Justice Chandrachud?
Born on 11 November 1959, Dhananjaya Yashwant Chandrachud is a Supreme Court of India judge. As a matter of fact, he is a former judge of the Bombay High Court and the former Chief Justice of the Allahabad High Court. Currently, he is serving as the executive chairman of the National Legal Services Authority. He was appointed as Chief Justice of India on 17 October 2022.
Justice Chandrachud is famous for his pragmatic approach to complicated legal topics. Instead of following the route of stereotypical judgements, he disrupts it. Rather, he gives the judgements as per the present needs of society.
5 Most Famous Judgement by Justice Chandrachud for Judiciary Exams
Sneha and Riya, judiciary aspirants, were discussing their ideal judges. Justice D.Y. Chandrachud was Sneha's favourite judge. She was really impressed by his wise and practical judgements in favour of the general good of mankind.
But, Riya was unaware of the famous judgements by Justice Chandrachud for judiciary exams. She had only heard the titles of the judgements but had no idea that Hon'ble DY Chandrachud was the lawyer's lawyer and the go-to man for most complex issues at Supreme Court. Sneha took upon herself the task of explaining the top five judgements by Hon'ble Chanrdachud.
Do you also want to know the most famous judgements by Justice Chandrachud for the judiciary exams? If yes, go through the following judgements now.
Justice K. S. Puttaswamy (Retd.) and Anr. vs Union Of India And Ors
Popularly known as the 'Right to Privacy Judgement,' this is one of the most prominent judgements by Justice Chandarchud for judiciary exams. In the Justice K. S. Puttaswamy (Retd.) and Anr. vs. Union Of India affirmed that the right to privacy is a constitutionally guaranteed right.
Chandrachud grounded the right to privacy in dignity, liberty, autonomy, bodily and mental integrity, self-determination, and a spectrum of protected rights. He wrote for himself and three other judges:
"Dignity cannot exist without privacy. Both reside within the inalienable values of life, liberty, and freedom. Privacy is the ultimate expression of the sanctity of the individual. Privacy is a constitutional value that covers the fundamental rights and protects individual choice and self-determination."
Due to this judgement, the Right to Privacy was included as the Constitutional Fundamental Right under Article 21 by the nine-judge bench. Justice Chandrachud was the only person who dissented from the Adhaar Act. He concluded that it was a complete violation of citizens' privacy. Thus, he dissented by saying the Adhaar Act was unconstitutional.
Navtej Singh Johar v/s Union of India
In 2018, Navtej Singh Johar v/s Union of India was pronounced. This is counted amongst the most famous judgements by Justice Chandachud for judiciary exams. This case discusses Section 377 of the Indian Penal Code 1860.
Section 377 is a historical judgement of British India. It states that "whoever voluntarily has carnal intercourse against the course of nature with any woman, man, or animal shall be punished."
This prohibits private consensual sex between adults of the same sex. The provisions of Section 377 apply to non-consensual carnal intercourse with adults, acts of bestiality, and all acts of carnal intercourse with minors.
However, if carnal intercourse is done with the consent of two adults of the same sex, it cannot be held unconstitutional. Prohibiting adults of the same sex for carnal intercourse under Section 377 is a direct violation of their right to privacy.
Thus, the Navtej Singh Johar v/s Union of India case states that Section 377 is partially unconstitutional.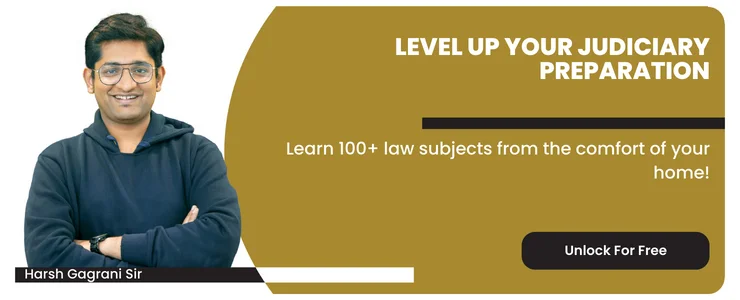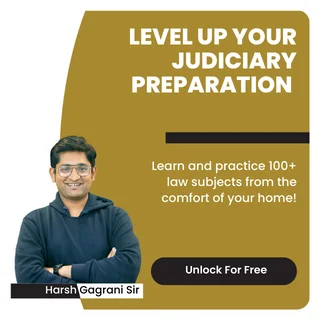 The Secretary, Ministry of Defence v Babita Puniya
The Babita Puniya case was a major judgement on gender justice and the armed forces of India. As a matter of fact, this is the most notable judgement by Justice Chandrachud for Judiciary Exams.
The Union Government was of the opinion that "women weren't employed on duties which were hazardous in nature unlike their male counterparts in the same Service. Physical differences between men and women also contributed to lower standards."
Justice Chandrachud directed the government to consider all women appointed in the Army on Short Service Commissions for the grant of Permanent Commissions on an equal basis with their male counterparts.
This judgment was reported by international media as a "landmark verdict ending gender bias." It was a major step taken against patriarchal mindsets and strong institutional biases in India.
The Principal Secretary, Health, and Family Welfare Department, Government of NCT of Delhi
It is the most recent landmark judgement by Justice Chandrachud for Judiciary Exams. In this case, an unmarried pregnant woman wanted to terminate her pregnancy on certain personal grounds. However, she was prohibited from doing so.
As per the Medical Termination of Pregnancy provisions, only a married woman with 20-24 months of pregnancy is eligible to abort her child, provided she fulfils the necessary conditions.
Justice Chandchud clearly stated that a woman has the right to her own body. No one can snatch that right from her. Now, all women or their partners, not specifically husbands, are allowed to terminate their pregnancy irrespective of their marital status. This is the turning point in the medical laws of India.
Summing Up - Woah! You have read all the famous judgements by Justice Chandrachud for Judiciary Exams. Don't keep these judgements to yourself. Share this blog post and help more judiciary aspirants. Good Luck with your judiciary preparation! Happy Reading.
"If we wait until we're ready, we'll be waiting for the rest of our lives. Start Now!"