Summary: The CAT exam, conducted once a year, is crucial for admission to top MBA programs in India. This annual administration highlights its significance, providing ample time for thorough preparation and increasing the chances of admission to prestigious business schools.
Do you want to get an MBA from one of India's best business schools? If so, you're probably aware of the question, "How many times is CAT exam conducted in a year?" It is necessary to note that the answer to this question has a significant impact on your preparation strategies.
To answer the question directly, the CAT Entrance Exam, or Common Admission Test, is administered once a year. Yes, you read that correctly. Despite the excitement and fascination that frequently surrounds this topic, the truth remains that the CAT exam is conducted only once a year.
The Indian Institutes of Management (IIMs) conduct the Common Admission Test as a method of admission into their elite MBA programmes. A number of other top-tier management schools around the country use the CAT score for admissions, highlighting its significance.
Understanding the reason: Why is the CAT Exam only conducted once a year?
Read more: CAT Exam Admission Process 2023
Now that you have learned "How many times CAT exam is conducted in a year," you may be wondering why this is the case. Why isn't the CAT administered on a more frequent basis like other tests are?
The explanation is based on the exam's incredible scope and importance. Because the CAT is such a high-stakes exam that determines admission to India's premier B-schools, maintaining the exam's level and quality is extremely important. Administering it more than once a year could compromise this.

Given the number of times the CAT exam is held each year, what is the best preparation strategy?
Because the CAT is only conducted once a year, your preparation method must be thorough and well-thought-out. Every year, you get one shot to obtain the desired score. As a result, it's important to approach your CAT preparation with enthusiasm and a well-defined strategy.
Read more: How to prepare for CAT exam?
The significance of knowing how many times CAT Exam is conducted in a year
The CAT exam is conducted once a year, which can be intimidating for first-time applicants.
This timeframe allows ample time for thorough and careful preparation.
The exam's annual administration encourages students to take it seriously and dedicate their efforts to achieving a competitive score.
A higher score increases the likelihood of admission to a prestigious business school.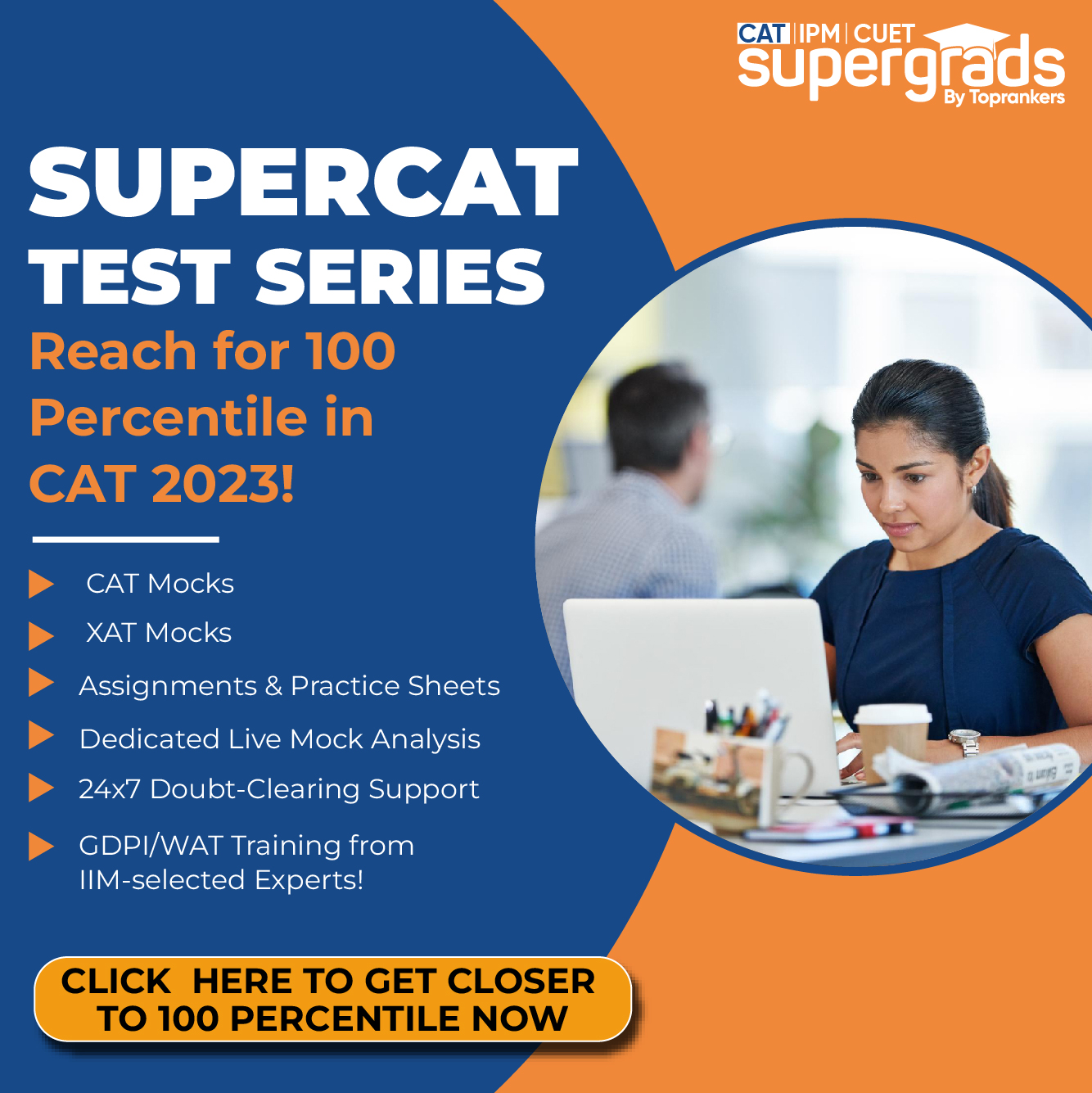 Knowing that the CAT exam is administered only once a year can be intimidating, especially for first-time applicants. The advantage is that you will have plenty of time to prepare completely and carefully.
Moreover, it encourages students to take the exam seriously, committing all of their efforts to obtaining a competitive score. After all, the higher your score, the greater your chances of admission to a top-tier business school.
Read more: How to get good scores in CAT exam?
Finally, understanding "how many times in a year CAT exam is conducted" might significantly influence your CAT preparation approach. Even though the CAT is administered once a year, you can accomplish your MBA goals with a suitable strategy and constant effort. So, start your journey today, keep your goal in mind, and give it your all. After all, each year brings a new chance to ace the CAT and come closer to your desired B-school.
Read more: CAT Exam Pattern 2023