Summary: CAT is a standardised test required by most Indian business schools to gain admission into an MBA Program. However, is CAT compulsory for MBA? Let's find out!
If you're planning to pursue an MBA (Master of Business Administration) degree, you might be wondering if taking the Common Admission Test (CAT) is a compulsory requirement.
So is CAT exam compulsory for MBA?
The answer, in brief, is no, CAT is not compulsory for every MBA program, but it is indeed one of the most recognised and widely accepted entrance exams for MBA admissions in India.
Admissions to Top universities through CAT
Is CAT compulsory for IIM?
Yes!
The CAT is conducted by the Indian Institutes of Management (IIMs) and is accepted by most top-tier management institutions in India.
A high CAT score can significantly improve your chances of getting into prestigious institutions like IIMs, FMS, MDI, and many more.
Check: CAT Exam Pattern 2023

Admissions to Top universities through other management exams
However, many other MBA entrance exams are equally significant and accepted by various B-schools across the country.
These include exams such as
XAT (Xavier Aptitude Test)
NMAT by GMAC (Narsee Monjee Institute of Management Studies Management Aptitude Test)
SNAP (Symbiosis National Aptitude Test)
CMAT (Common Management Admission Test) and others
For international MBA programs, exams like the GMAT (Graduate Management Admission Test) and the GRE (Graduate Record Examinations) are typically required.
Check: CAT Exam Admission Process 2023
When to consider CAT Exam 2024?
Importance of CAT in MBA admission -
While deciding whether to take the CAT or another entrance exam, it is crucial to consider the specific requirements of the MBA programs and business schools that you're interested in.
Research the eligibility criteria thoroughly and choose the exam that aligns best with your aspirations and the business schools you aim to apply.
To sum up, while CAT is an essential exam for MBA aspirants aiming for top-tier B-schools in India, it is not a compulsory requirement for all MBA programs. You can explore other exam options that are recognised by the B-schools offering your preferred MBA program.
Remember, every exam has its unique pattern, difficulty level, and preparation strategy. Hence, pick the one that suits your career goals, preparation level, and skill set the best.
Check: How to calculate Percentage in CAT exam 2023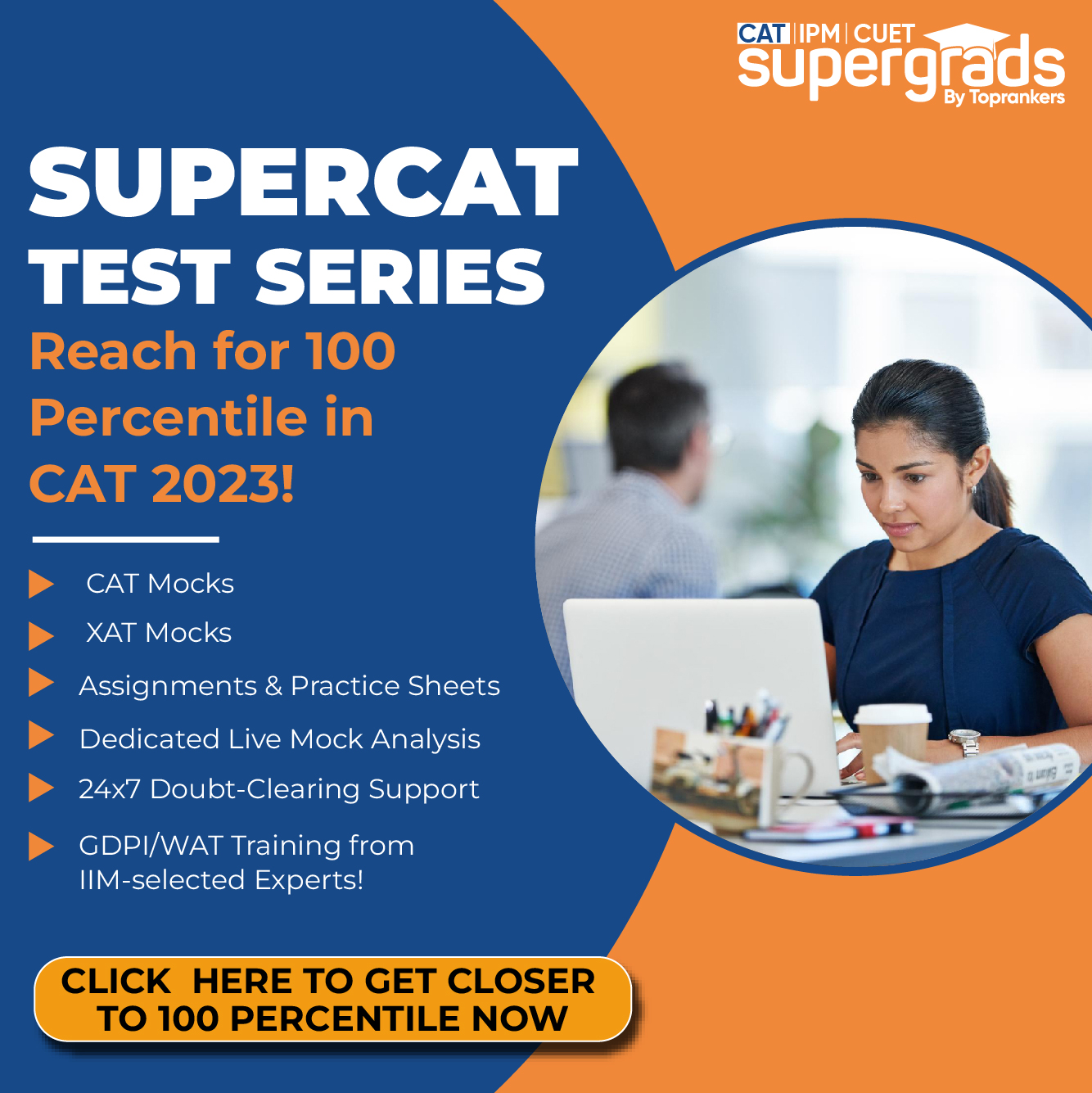 Conclusion
In conclusion, the answer to the question "Is CAT compulsory for MBA?" depends on the individual's MBA program of choice. While some MBA programs require a CAT score for admission, others may accept other standardised test results or simply require a college degree. Ultimately, it is up to you to determine what CAT score, if any, they need to apply for their preferred MBA program.