Law has always been a domain that is demanding in nature and full of challenges. Establishing oneself as a successful lawyer requires extensive experience and skill set to help you create your distinct identity.
It is often witnessed that among the large numbers of lawyers active in the law profession, only a few manage to sail through this sea and reach the pinnacle of success. It happens because those people acquire the skill sets necessary to help them grow as a person and professional lawyers.
So, if you are a law aspirant and are still clueless about how you can fare through this challenge of establishing yourself as a remarkable lawyer, then here we have the list of those legal skill sets you must possess to become a long-time player in the Law profession.
Things About Professional Experience in Law
Law as a Career is one of the most popular career options these days. A lawyer may decide to build their law firm depending on a person's career goals and use their legal training to launch a political career.
There are many job profiles available for lawyers in India. However, one must target a particular type of lawyer based on their interests. However, Becoming a Successful Lawyer is the most challenging task for most of you.
To make it easier, we have provided some skills you must develop for your career growth in law. Focusing on improving these skills would really beneficial to you.
Excellent Communication Skills
Communication skills refer to the quality of delivering your thoughts, ideas, and argument to the people. It has to be done so that your message reaches the very last person in the courtroom.
Download Free Study Material For CLAT 2023 Exam by LegalEdge
Being a lawyer, you must know that the best tool a lawyer has in the courtroom or while investigating your clients is your words.
Your effective communication skills, with a combination of eloquent speech, listening skills, the display of empathy, and observing your surroundings. These all are necessary for a lawyer to draw their arguments and present them most understandably.
You must first enhance your listening skills to acquire the best communication skills. You have to listen to people's thoughts and opinions without interrupting them. In this way, you will be able to gather information and process them to draw your conclusion.
Also, you must be clear with your information delivery, and the choices of words should be those which carry input.
Another thing you must practice is speaking. Speak perpetually and practice your speech whenever you get time.
Don't shy away from open conversations or debates. These will help you boost your communication commands to tremendous apexes.

Analytical Bent of Mind
Suppose you don't have the skill of dissecting information, analyzing and processing a piece of information by reading between the lines, and concluding. In that case, you are likely to struggle in the law profession. The realm of law requires an eye that can interpret even a minute piece of evidence and delineate the necessary information.
An analytical intellect assists in approaching a case in diverse ways and analyzing all the aspects involved in the case.
You have to have a good understanding to search for what lies beyond the words. If you fail, you will face issues in formulating your assertions and presenting them in court. This will adversely affect your client's case, and hence, it can potentially hurt your career too.
Acquiring analytical skills is possible if you are actively involved in activities like puzzles and riddle-solving and becoming keen and observant of your surroundings.
You must also take a problem-solving approach in a multidimensional way instead of judging things before analyzing them. These will help you enhance your analytical skills.
Read more: Upcoming Law Entrance Exams
Reading Habits
If you detest reading or don't acquire that speed and accuracy to read, then your struggles will be real. Given that, in the law domain, you are supposed to read charge sheets, FIR, files of previous cases, articles and arguments presented in those cases, and verdicts given by the judges, and you are not going to get your whole life for solving 1 case.
So, you have to read extensively; this reading is not limited to your law books.
You can choose any book you like and read it, but you have to be analytical in your approach while reading.
Also, you need to process information as quickly as possible by identifying the text's highlights, footnotes, and pointers. This way, you can analyze any text without spending tons of time on it.
You can acquire this skill parallel to the other skills gained from work experience in a law firm.
Research Skills
If you choose Law as a Career, developing research skills is essential to be successful in the career.
Research or legal research, as it is called, in the law domain. It is a process of analyzing the cases in question. The process is quite taxing, but it is essential to analyze the case.
It is important to bring out the facts involved in the case and apply the best law terms in the given situation to create your premises and arguments for the case.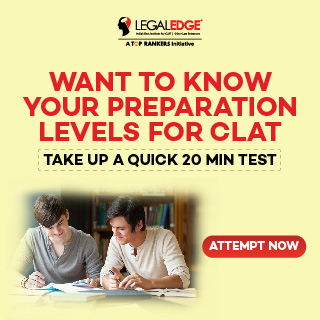 Also, it will help you broaden your knowledge of legal terminology and the legal jargon applicable in courtroom debates.
Legal research has dynamic use of the law domain. It is an important skill for lawyers to locate the right sources of evidence or solutions for your cases, combining distinct elements of cases and statutes into cogent and utilitarian legal standards and general rules.
So, to inculcate the habit of legal research, you have to begin by developing an intensive reading habit.
You must know that you must also gather information from various sources in strict adherence to time and quality.
Hence, you must locate the

Best Resource for Law

that is acquainted with the case you are handling and prepare your arguments accordingly.
Argument Building
In the law domain, we always instruct lawyers to use their brains and speech in such a combination that they can successfully develop idiosyncratic arguments.
In a courtroom procedure, they expect you to present a persuasive argument. You have to develop an understanding of developing premises of an argument with all the necessary details involved in the case.
Building up a perfect argument backed up with logic, facts, and legal terminologies is important because you can't effectively present your case if you don't have good argumentative skills.
You can develop an interesting argument by developing great insights about articles and sections involved in different cases. Also, you must investigate and incorporate concrete evidence with your argument to procure verdicts in your favor.
Also, think logically and develop a brief based on your findings instead of assuming things.
Read more: Short tricks to enhance your logical reasoning skills
Time Management
Being a lawyer, you must know that you will not handle one case at a time. Hence, you need to know the art of managing your time between the cases you handle.
It will require some management skills; however, this is not as tedious as you might have assumed. You need to prioritize your cases and understand which requires more research and analysis and which could be handled well based on your previous experiences.
Once you divide your time according to the intensity of the case and the amount of time you need to dedicate, you will be able to accomplish a balanced plan to handle your case well.
Read more: Best law colleges in India
People Skills
Having remarkable people skills sets legal experience examples among the clients. To understand their clients, a lawyer must have 3 dominant skills: interaction, intercession, and personality analysis skills. It also helps them identify the true nature of the person they are interacting with.
Also, having great interactive skills helps a lawyer create a long-term impact on their clients and helps in acquiring verdicts in their favor in courtroom procedure.
Lawyers also need to build a relationship with clients and in the workplace. Without remarkable people skills, lawyers may struggle to establish themselves in law.
You can achieve this skill by investing yourself in learning about human psychology. It is also advisable to pick up certificate courses on human psychology because it will help to develop a better understanding of human approaches in distinct situations.
Enhance your Law Entrance Exam Preparation by following experts' tips and tricks.