Readers' Digest: This course is ideal for those looking to further their knowledge in fashion management. The course is designed to teach you the fundamentals of fashion management, including marketing, retailing, and brand management. The course also teaches you how to work in a team and develop and maintain a strong brand.
MFM, or Master in Fashion Management, is one of India's most famous fashion management programs.
The course lasts two years and is open to you if you have completed your high school diploma.
NIFT is widely regarded as the best institute for master's degrees in fashion management, with admission via the NIFT MFM Exam.
In this article, we are going to provide you with all the details around career options after MFM course, the average NIFT MFM graduate salary package, and the NIFT MFM Placement details.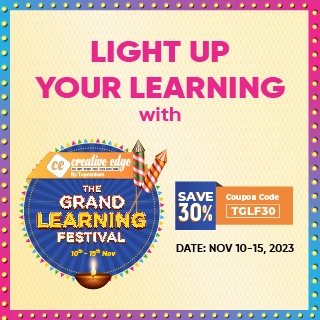 MFM Jobs & Career Options
After completing the NIFT MFM course, you can find work in various fields, such as retailing, merchandising, marketing, etc.
Read more: NIFT MFM 2024 Exam Date
The table below lists the major job sectors and job roles associated with NIFT MFM graduates:
| | |
| --- | --- |
| Sectors | Job Positions |
| Marketing | Marketing Manager, Brand Manager, Area Manager, Territory Manager, Marketing research analyst, Distribution executive, Business Consultant, Business head, Sales Manager, Marketing Consultant, Promotion agent, Project manager, Social media manager, Customer service manager, Digital marketing manager |
| Retail | Retail planner, Retail merchandiser, Store manager, Fashion consultant, Department manager, Retail operations manager, Visual merchandiser, VM Consultant, Area sales manager, and Area retail manager. |
| Export | Export documentation officer, Logistics manager, Lead time manager, Operations Manager, Floor manager, Key accounts manager, Supply chain executive, Production manager |
| E-commerce | E-commerce executive, Business analyst, Business development manager, E-commerce website manager, Sourcing Executive, Online visual merchandiser, Team leader, Product manager, Category manager, Customer experience manager, Content writer |
| Buying/ merchandising/ sourcing/ procurement | Merchandising Manager, Merchandising Coordinator, Sourcing agent, Buying agent, Product manager, Logistics manager, Vendor manager, and Fashion forecaster. |
MFM Jobs Salary
After completing the MFM program, your primary career options include Marketing Manager, Brand Manager, and merchandise retailer.
The average salary after completing a Master of Fashion Management program can range between INR 3 LPA and INR 8 LPA in various job roles.
The table below summarises some of the popular job options available to students following their course competition:
| | | |
| --- | --- | --- |
| Job Positions | Average Salary | Highest Salary |
| Brand Manager | INR 10.36 LPA | INR 16.80 LPA |
| Marketing Manager | INR 7.12 LPA | INR 9.87 LPA |
| Retail Merchandiser | INR 3.88 LPA | INR 5.89 LPA |
| Export Sales Manager | INR 6.28 LPA | INR 25.09 LPA |
| Business Analyst | INR 9.75 LPA | INR 14.39 LPA |
| Social Media Manager | INR 3.51 LPA | INR 9. LPA |
| Area Sales Manager | INR 6.07 LPA | INR 7.49 LPA |
| Buying Agent | INR 5.43 LPA | INR 9.40 LPA |
| Vendor Manager | INR 8.00 LPA | INR 13.53 LPA |
| Production Manager | INR 7.96 LPA | INR 9.96 LPA |
Read more: NIFT MFM Eligibility Criteria 2024

NIFT MFM Placement Process
NIFT Placements for MFM is all controlled by the center organization. Through two channels, fashion companies can hire any student from any course and any campus of the institute.
Pre-Placement Offers
Companies can offer you a job before the on-campus placement under this process. If you accept the offer, it is referred to as placement. If you are placed through the above process, you are not encouraged to engage in the on-campus placement to ensure that others have an equal opportunity. These offers are made by companies based on internships, training, and projects.
Placements on Campus
Companies must first register to be considered for on-campus placements. After confirming a date and time, they can visit the campus for placements.
Read more: NIFT MFM Exam Pattern 2024
NIFT MFM Regular Hiring Companies
More companies are coming to hire from NIFT MFM every year, but these names usually figure prominently in NIFT MFM placements.
Tommy Hilfiger
Madura fashion and lifestyle
Reliance brands limited
Arvind Limited - Lifestyle Apparel Shirts
Future Group
Blackberrys
H&M
Caveman Wood Products Pvt Ltd
Indian Terrian Fashions Ltd
Decathlon (Prodin Sporting Pvt. Ltd)
Keyus Clothing
Emerald Jewel Industry India Ltd
Lifestyle International Pvt Ltd
NIFT MFM Placement Percentage
The Percentage of NIFT graduates provided placement during 2015-16 to 2018-19, institute-wise, is given below:
| | | | | |
| --- | --- | --- | --- | --- |
| Campus | 2015-16 | 2016-17 | 2017-18 | 2018-19 |
| NIFT | Placement (%) | Placement (%) | Placement (%) | Placement (%) |
| Bengaluru | 50 | 98 | 97 | 38 |
| Bhopal | 34 | 80 | 82 | 39 |
| Bhubaneswar | 47 | 61 | 79 | 27 |
| Chennai | 42 | 83 | 87 | 38 |
| Gandhinagar | 40 | 83 | 77 | 46 |
| Hyderabad | 41 | 64 | 86 | 41 |
| Jodhpur | 43 | 48 | 89 | 51 |
| Kangra | 37 | 48 | 59 | 24 |
| Kannur | 42 | 46 | 50 | 22 |
| Kolkata | 66 | 77 | 98 | 50 |
| Mumbai | 48 | 73 | 77 | 37 |
| New Delhi | 42 | 80 | 98 | 37 |
| Patna | 33 | 53 | 81 | 46 |
| Shillong | 33 | 52 | 67 | 30 |
NIFT MFM Delhi Placements
The following list contains a list of NIFT Delhi's top recruiters:
Arvind Limited - Lifestyle Apparel Shirts
Future Group
H&M
Caveman Wood Products Pvt Ltd
Indian Terrian Fashions Ltd
Decathlon (Prodin Sporting Pvt. Ltd)
Keyus Clothing
Emerald Jewel Industry India Ltd
Lifestyle International Pvt Ltd
Read more: NIFT MFM Syllabus 2024
NIFT MFM Kolkata Placements
Some of the top companies that offer career opportunities to NIFT Kolkata students are listed below:
Adidas
Arvind Mills Globus
Wills Lifestyle
Nike
Park Avenue
Tommy Hilfiger
Triburg
Raymond
GAP
Read more: Life at NIFT