NIFT has begun its preparation for 2023 for the conduction of examinations at each center available in Pan India. What advantages do you have from this?
Well, precisely now, you are free to choose your center, which could be another City (In case your city doesn't host a NIFT exam center) or your home City (if there's a NIFT Exam Center). You can choose either depending on your convenience and safety.
Also, considering the crisis across the country, the exams are set to be organized in the remote online mode (CBT), and the exam schedule is likely to be dated for the first week of the second month (February 2023).
To organize this examination, various colleges in different cities are taken as examination centers to which candidates need to visit and appear for the examination.
NIFT Exam Centres: The 2023 Endeavour
For the last two years, the NIFT has been conducting the Examination online because of which you will not find an official list of the authorized exam centers on the official website.
For 2020 and 2021, it was majorly a home-based Examination conducted through online mode to avoid any casualties in respect of candidates because of the Covid Situation across India However, for 2023, NIFT has sprung back to action and is set to conduct its entrance Examination in India as it used to do previously.
For the academic year 202,3, the examination is to be conducted in 32 different cities across India, which demands a careful selection of centers by the candidates so that they can successfully appear and complete the examination without any significant challenges.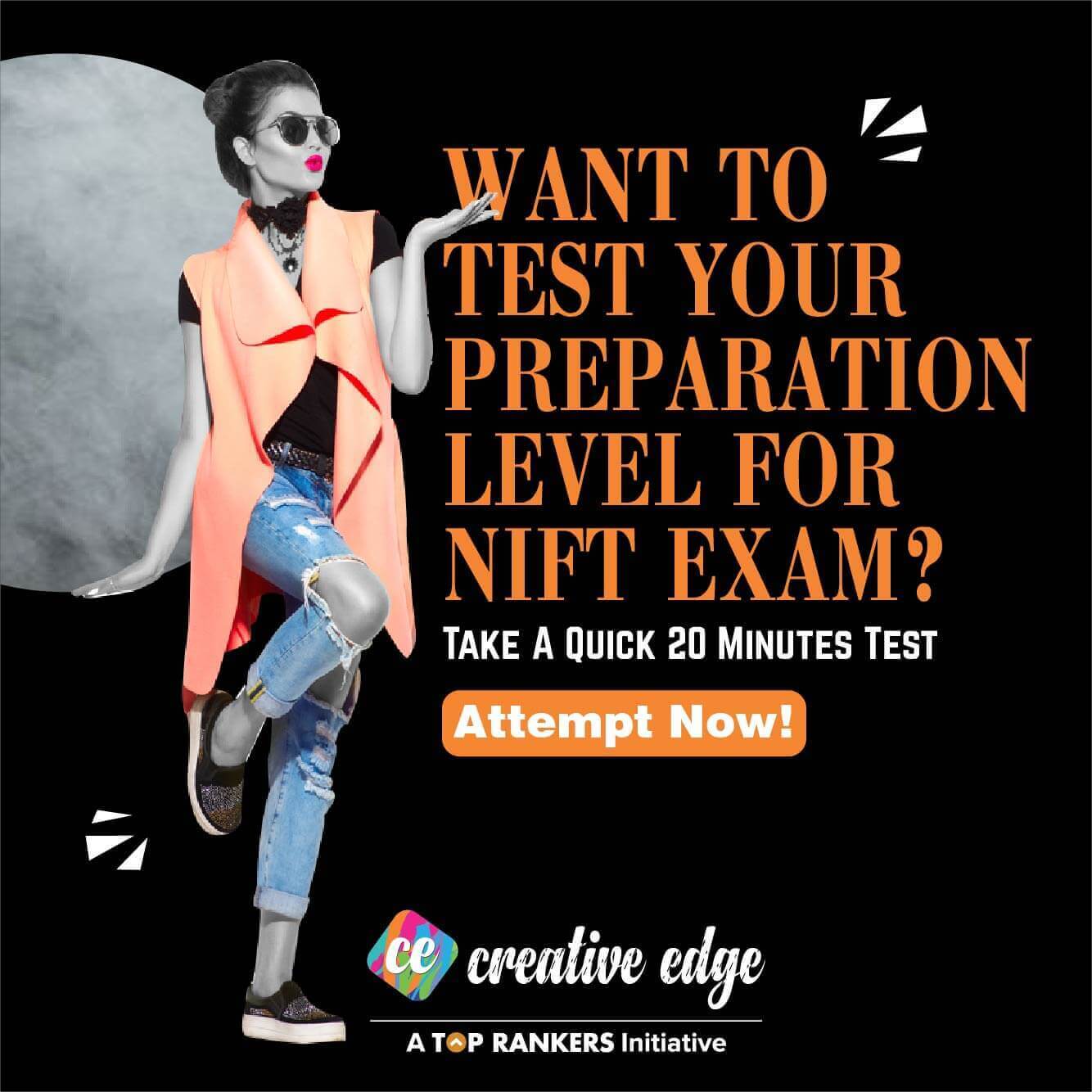 NIFT Exam Centres: The Cities to host Examination PAN India
In this table, you will find the name of all the prospective examination centers of NIFT, which you can choose as your option exam center while dropping your examination application for NIFT for 2023.
Let's have a look at the exam centers for the NIFT Entrance Exam.
Kolkata
Patna
Ahmedabad
Bhopal
Kannur
Shillong
Bhubaneswar
Lucknow
Mumbai
Nagpur
Madurai
Cochin
Chandigarh
Bangalore
Coimbatore
Dehradun
Pune
Ranchi
Udaipur
Raipur
Surat
Hyderabad
Guwahati
Jaipur
Jodhpur
Kangra
Vadodara
Visakhapatnam
Jammu
Read more: Short tricks to prepare for the NIFT General Aptitude Test (GAT)
NIFT Exam Centres: What you must keep handy?
While setting off to your examination hall, you must look at the things you need to carry along with your hall ticket.
For this, you can create a checklist so that you don't miss on bringing your essentials along with you so that you don't ruin your examination because of missing tools or your papers. Let's have a look at the list :
ID Card (Voter/Adhaar)
PAN Card
Passport
Driving license
Adhar Card
Students id card
Read more: Important topics for the NIFT exam
NIFT Exam Centres: What you shouldn't bring inside the Exam Hall
You should not carry a few things inside the Examination Hall because of which you might face trouble if you carry these things. Here check out the list and make sure you have none of these with you while you appear for the examination:
Mobile
Water Bottle
Papers
Books
Calculator
Bag
Marker/Whitener
Bags and Backpack
Read more: CAT Questions with Solutions for NIFT exam
NIFT Exam Centre: Set of Mandatory Instructions
A set of guidelines are released for the students, which they need to adhere to for successful completion of the examination. Let's get to the list of Instructions here:
You must carry your admit card in the classroom.
You need to carry a ballpoint pen (black/White). Pencils, sharpeners, erasers, and colors.
The candidates are requested not to adopt any unfair means like cheating and foul play.
NIFT Exam Centers: Find your Admit Card First
The Admit card for NIFT will be available online on the official website of NIFT life, which will be available to download at the end of January 2023.
You can download these NIFT Admit Card from the official website once it is released on the website by using the Login Credentials and details once you submit the documents.