Readers' Digest: Masters in Fashion Management is a 2-year-long course offered by the NIFT Institute of Technology. NIFT is one of the most renowned fashion design institutes in India. NIFT is known for its innovative and creative designs and is known for its quality education. In this article, we are going to provide you with all the detailed information about the NIFT MFM entrance exam and some tips on how to approach it.
MFM, or Masters in Fashion Management, is one of the most sought-after courses in the design domain. If you are pursuing B. Des, later opt for this course as a specialized course. MFM is a 2 years long course comprising 4 semesters designed to impart mastery and abilities required to expand fashion industry administrators and top managers.
MFM from NIFT is a highly in-demand course and a highly preferred institute by design aspirants. However, other institutions are following the same suit and offering these Courses.
If you are seeking admission to MFM NIFT, you must prepare for a round of entrance exams.
Continue reading to learn more!
All about MFM NIFT: A Quick Overview
What is better than a quick overview where you can receive all the essential information in a go? Here we have assembled those few chips and bits of information and arranged them in a table so you can receive all the essential information about NIFT MFM.
| | |
| --- | --- |
| Particulars | Details |
| Full Form | Masters in Fashion Management |
| Level of the Course | Undergraduate (UG) |
| Number of Semesters | 4 (2 years) |
| Examination Terms | Twice annually (semester basis) |
| Criteria for Application | Need a graduate degree (Science Stream preferable) with a minimum 50% aggregate score from UGC recognized University. |
| How to secure admission? | Via Entrance test and GD round |
| Payable amount as fees | INR 4.5 lakhs |
| Minimum Package | INR 3-8 lacs |
| Recruiting Companies | Brand marketers, Textile mills, Home furnishing companies, Startup firms, E-retailers, etc. |
| Offered Job roles | Quality Manager, Designer, Head designer, Marketing and Social Media Manager, and Fashion Coordinator. |
NIFT MFM Career Scope
With the significant shift in the career choice of the millennia and the Top Global fashion Companies entering the Indian market, fashion designing has become a viable career option amongst Indian Students.
With this revolutionary change in the design domain, India has witnessed a sheer number of Growth in design Institutions. Now, What is MFM in NIFT?
NIFT is known to be the gem of the crown institutions for design, and MFM is one of the most popular courses in NIFT.
The core aim of MFM is to teach students about management, marketing, retail and export, international trade practice, and many other characteristics of the Global as well as Indian Fashion Segments.
The technique incorporates commerce and merchandising innovatively, with substantial vehemence on leadership direction, to elicit a versatile administrator for the multinational fashion enterprise.
Read more: Everything about Design Career
Why MFM from NIFT?
MFM is an exceptionally professional course for training students about all the Micro and Macro aspects of Fashion Management, its trends, and how you can own this industry. NIFT can be considered one of the pivotal institutes of design that doesn't only train students about the dynamic of design, marketing, and management but also helps them acquire other skills necessary to fare well in the design industry.
So what are those perks? Have a look:
Bustling Growth in the market: The Indian fashion industry is subjected to growth in Apparel, Accessories, and Other Fashion markets by 10%. Also, by 2022, the market is expected to do a business of 59.3 Billion dollars and is likely to reach 6th on the list of Fashion oriented counties at par with Germany, the United States, and the U.K. Opening new career path for the design aspirants.
Competitive pay and additional benefits: The Average Income of an MFM graduate in India ranges between INR 45,000 to INR 60,000, which can be called a break-even amount calculated annually. It means they manage to cover the amount they spent on the course in just 1 year of the course completion. Also, while working, they receive health Insurance, Travel opportunities, etc.
Be an Entrepreneur: What is better than owning your brand? MFM allows you to have that luxury. You can start your journey with your personalized brand by creating unique styles and infusing Innovative styles in your products. It also gives you the freedom to acquire the market Independently and establish yourself in the Fashion market.
Read more: Life at NIFT
NIFT MFM Applicants
It is debatable who should do MFM because, given that MFM NIFT is a design-based course, it is evident that not every individual will find design interesting.
Then who should take up this course? Let's see
If you are looking forward to making a career in Fashion Industry, then this course is appropriate for you.
MFM is curated so students develop exceptional expertise and have a foothold in the fast-paced glamour/Fashionable Industry.
The path is ideal if you are the one who is capable of identifying early sensations in the style enterprise.
If you want to become an entrepreneur, you should take the course because it will allow you to start your own business.
When to apply for MFM NIFT Entrance Exam?
If you are a fashion enthusiast and want to pursue Matters in Fashion Management from NIFT, but you don't know then is the right time to apply, then we can give you some pieces of advice on the same:
If you have recently received your Graduation degree (irrespective of stream), you can apply for the NIFT MFM Course.
If you have already pursued BDes or other design courses (Bachelor's), you can apply for MFM NIFT for further experience.
Also, if you are a professional yet looking for a Master's degree to acquire knowledge or acquire promotion, then you can enrol in this program.
Read more: NIFT MFM Eligibility Criteria
MFM NIFT Admission Process
The NIFT admission examination is used to specify admission to the MFM Course. Ensuring the entrance examination follow a round of group discussions and personal interviews. A few colleges offer admission based on merit.
For that, you must have Graduation in any mainstream subject (Arts/Comm/Science/Design) from a UGC-recognized university. Also, if you hail from other countries or hold the status of an NRI, your degree should be equivalent to the one mentioned above.
Following that, you have to appear for the 2 different rounds of admission test: The Written Test and the PI round. Upon qualifying these, you will be able to get into NIFT. The Examination you can take to gain admission to NIFT MFM are:
MFM Entrance Exam
The NIFT MFM entrance exam for admission into one of the many NIFT institutes is among the most popular entrance exams for a degree of Master in Fashion Management.
Aside from this, colleges accept CAT, GMAT, and MAT scores for the MFM entrance examination.
Read More: NIFT MFM Exam Pattern
NIFT MFM Entrance Exam
The NIFTs hold the NIFT MFM Entrance Exam for enrollment in its various undergraduate and postgraduate courses.
The entrance examination would be conducted offline, using pen and paper.
The MFM entrance examination would consist of multiple-choice questions.
The entrance examination lasts three hours.
The entrance examination application fee is INR 1500 for general applicants and INR 750 for reserved candidates.
NIFT MFM Syllabus
The NIFT MFM syllabus is categorized into four semesters covering various core subjects.
According to the four semesters, the MFM Syllabus is listed below:
MFM Syllabus First Year

MFM Syllabus First Semester

MFM Syllabus Second Semester

Basics of Fashion

Fashion Finance & Economics

Process of Garment Manufacturing

Logistics & Resource management

Fashion Marketing & Merchandising

Fashion Communication

Fashion Styling & Photography

Lifestyle Journalism

Fashion Design Process

-

MFM Syllabus Second Year

MFM Syllabus Third Semester

MFM Syllabus Fourth Semester

E-commerce

Industry Internship

Consumer Behaviour

Fashion Event Management

Research Methodology

Masters Project

Fundamentals of Entrepreneurship

-

Communication skills, Grooming & Etiquette

-

Visual Merchandising & Window Display

-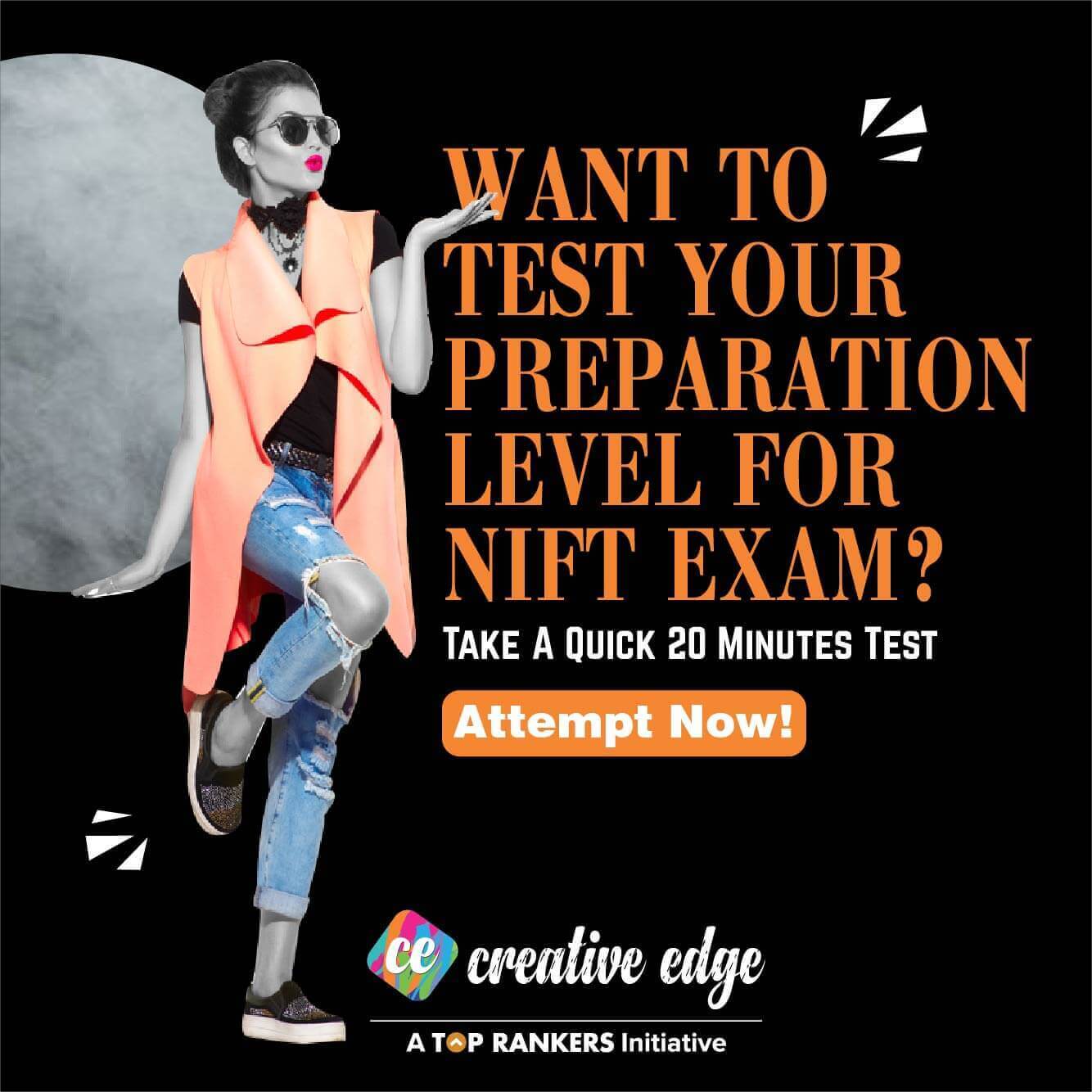 NIFT, MFM, or MFTech: A Quick Comparison
Here are a few major differences if you consider MFM and MFTech alike. Also, one of the major differences between MFM and MFTech is that MFM NIFT can be pursued by anyone, while MFTech is restricted to Engineering and Tech students only.
Particulars

Masters in Fashion Management

Masters in Fashion Technology

Full form

Masters in Fashion Management

Masters in Fashion Technology

Criteria of admission

grads from a recognized college or institute with any degree

BE/BTech degree from a recognized college or institute

How to take admission

Admission via Entrance Exams

Clear NIFT MFTech or GATE for admission

Aim of the Course

MFM is a two-year course with four semesters that is designed to provide the knowledge and skills needed to advance fashion industry administrators and top managers.

Aim at curating individuals having engrained knowledge of techno-managerial skills for allied Industries.

Payable Fees

4.5 lakhs

Aggregate Salary Package

3-8 LPA

3-6 LPA

Job roles

Quality Manager, Designer, Head designer, Marketing and Social Media Manager, and Fashion Coordinator

Fashion and Design Technologist, Quality Manager, etc.