Readers' Digest: Master in Fashion Management or MFM is one of the top-ranking and in-demand courses which is preferred by thousands of graduates who aspire to make a successful career in Fashion Management. In this article, we talk about the NIFT MFM eligibility criteria and the age limit to pursue the course.
MFM NIFT spans 2 years, has 4 semesters, and is curated to modulate students into Fashion Management experts and designed to impart the knowledge and abilities required to develop fashion industry administrators and top executives. Also, the payable amount for this course is 4.5 lakhs for the complete course.
Although the above information might intrigue you to take admission, you must know that, like every top-notch Institution NIFT MFM also calls for a set of prerequisites before accepting students in this program.
So, if you dream of seeing yourself amongst the NIFT Alumni, you have to drill its eligibility criteria and clear all examination rounds. But what are they? Don't you know? Don't worry; we have all the necessary information mentioned below.
A Quick Walkthrough of Masters in Fashion Management
In this segment, you will receive some basic information about a Master in Fashion Management before you explore the detailed information about the eligibility for a Master in Fashion Management in NIFT.
| | |
| --- | --- |
| Particulars | Details |
| Full Form | Masters in Fashion Management |
| Level of the Course | Undergraduate (UG) |
| Number of Semesters | 4 (2 years) |
| Examination Terms | Twice annually (semester basis) |
| Criteria for Application | Need a graduate degree (Science Stream preferable) with a minimum 50% aggregate score from UGC recognized University. |
| How to secure admission? | Via Entrance test and GD round |
| Payable amount as fees | INR 4.5 lakhs |
| Minimum Package | INR 3-8 lacs |
| Recruiting Companies | Brand marketers, Textile mills, Home furnishing companies, Startup firms, E-retailers, etc. |
| Offered Job roles | Quality Manager, Designer, Head designer, Marketing and Social Media Manager, and Fashion Coordinator. |
NIFT MFM Eligibility Requirements
When we discuss NIFT MFM eligibility, there are three significant Segments based on which your eligibility will be evaluated. Those factors are:
Age
Nationality
Qualifications
However, these factors can differ from one course to another, even in the same institute. So, it is necessary to accumulate all the information before filling out the Application/Admission form of NIFT for a Master in Fashion Management. Let's see each section in detail.
Age:
To get admission to the Master's in Fashion Management, you do not need to fit into any age bracket. MFM NIFT doesn't bar any candidate from applying for this course as long as you have the required qualifications.
Nationality: NRI/OCI/SAARC
Indian nationals and others carrying Indian passports and temporarily settled overseas for Education or Employment purposes are eligible to apply at NIFT MFM. However, all of them must retain Indian Nationality irrespective of the present circumstances.
Qualification:
If you have graduated from a University/board from overseas, your degree must be equal to the Indian Universities. You verify Before admission that your degree is equivalent to the Association of Indian Universities (AIU) in New Delhi.
For Admission to the Master in Fashion Management, you need to clear GMAT/CAT/MAT. However, you will get selected based on Merit, meaning the one with a higher score will be given preference over others.
Also, it is essential that your GMAT score must not be declared before 1st January 2019 and should be submitted at the College by 30 April 2024 because the GMAT scorecard has a validity of 5 years. Exceeding that will make you subjected to rejection.
Read More: NIFT MFM Syllabus 2024
A Glimpse of the reserved seat at NIFT
Since NIFT is an Institution of National Importance, it follows the UGC protocol of providing reservations to the categories entitled to reservation under the Indian Constitution. Those sections include SC/SCT, OBC, EWS & PWD. Below you will find the reservation percentage of each category in detail:
| | |
| --- | --- |
| Section | Seat allotment |
| ST | 7.5% |
| EWS- General Category | 10% |
| SC | 15% |
| PwD | 5% |
| OBC-NCL | 27% |
Qualification required from the candidates of reserved category
While submitting your application, you must select the criteria for submitting the form. Given that each criterion has its perk. Also, candidates from the General section are not allowed to fill their application from other reserved categories instead of EWS, or their application will get rejected.
OBC-NCL
If you hail from the OBC non-creamy layer, you must carry a valid document stating the same, and it must have the information verified by the government body. Also, you should attach a certificate stating your social status before acquiring the reservation benefits.
The OBC certificate should highlight that you hail from the Non Creamy segment.
The caste spoken of in the OBC (Non-Creamy) credential should be established in the Central list of OBCs obtainable at http://ncbc.nic.in/backward-classes/index.html.
If your Marital Status is married yet you have to generate your caste certificate bearing your registered name (a/c your 10th Class Registration name)
Also, you can't submit the certificate of your parents/spouses or guardians stating the caste information, and it should have been issued in your name.
Lastly, if you are from OBC-Creamy, don't fall in this criteria m. Hence they must refrain from applying in this category.
SC/ST
If you belong to SC/ST and wish to apply from this criteria, then you are subjected to produce a valid and attested certificate from government authorities. It could be State/Central or Union Territories Authorized. Also, it must carry all the information in the correct order because documents with Incomplete or misleading information will not get entertained.
General (Economical Weaker Sections)
The benefit of this reservation will be allocated to you if you are from General Category and fit into the terms and conditions mentioned under OM No. 20013/01/2018-BC-II dated 17 January 2019. MHRD India issued this memorandum to provide relaxation of reservations for the general candidates who are not economically strengthened.
The benefit of this reservation will be given if you can successfully produce the Economical Weaker Sections certificate attested by the Competent Authority of Blocks, District, or State Level.
Also, your Income certificate must not exceed more than 8 lakh per annum. Only then will your certificate be considered valid. Also, your certificate should contain all the verified Information; no mal Information will be entertained.
PwD- Person with a disability
If you are a person with a disability, you should produce a certificate stating your disability. Also, your certificate should fall into the T&C mentioned under the medical authority sub-section (1) of section 57 of the act and rules 17 (a) and (b) of G.S.R. 591(E).
You must carry this certificate alongside your other documents at the time of Counseling and while taking admission to the NIFT MFM.
Also, you must not skip counselling rounds if you successfully want to claim admission.
The admission will be allocated only after the counsel verifies your capabilities and the certificate you have produced.
State Domicile Eligibility
NIFT has separate provisions for the candidates who are residents of a particular State (State having NIFT Campuses). They are provided certain relaxation and additional perks over candidates from other states. So if you are a Domicile student, then you might receive preference over others.
You must have your schooling or college fine from your native state to obtain the benefits of Domicile.
The establishment address of your school must be present on the certificate alongside the address of the school (in case you have pursued your schooling in distance mode)
Admission under Domicile criteria will be available in the following states listed below.
| | |
| --- | --- |
| NIFT CAMPUSES | STATE OFFERING DOMICILE BENEFITS |
| Kangra | Himachal Pradesh |
| Bhopal | Madhya Pradesh |
| Bhubaneswar | Odisha |
| Srinagar | Jammu and Kashmir |
| Patna | Bihar |
| Shillong | Meghalaya |
| Kannur | Kerala |
| Jodhpur | Rajasthan |
| Panchkula | Haryana |
Check Also: Best Books For NIFT MFM Entrance Exam 2024
Exams Acceptable for NIFT MFM
In this section, you can check out all the examinations which will make you eligible for admission at MFM NIFT across all its campuses.
CAT
The CAT is an All India-level Entrance Examination that IIMs oversee. The primary goal of this exam is to offer you admission to PG Management courses, and institutions such as NIFT accept its MFM score as well.
Also, CAT consists of 100 questions, each worth one point. Those questions will all be multiple-choice, with negative markings. You will also have 120 minutes to answer all 100 questions.
Lastly, If you are in the General Category, you must pay around INR 2,000 for the Application Form, while those in the Reserved Category must pay INR 1000.
MAT
AIMA organizes and manages the MAT, which is used to offer admission to qualified candidates in management courses at the postgraduate level.
In the MAT, you must attempt questions from five sections, including English, Math, and General Awareness. Furthermore, the MAT is only given once every four years and consists of 200 questions that must be answered in 150 minutes. The application fee for the MAT exam is INR 1650 for PBT and INR 2750 for CBT.
GMAT
If you have an NRI rank and want to go after an MFM degree from NIFT, you must put up with the GAT. Additionally, you must enlist for GAT six months before the exam date to have enough time to book a slot. Also, You will have around 2 hours and 45 minutes to answer all the questions on your screen. Also, The GMAT application form costs USD 250.
Note: The cutoff for all the examinations mentioned above is very High, and NIFT is likely to select candidates who acquire ranks between 1-100. So, make sure to prepare well before you set out to sit in these examinations.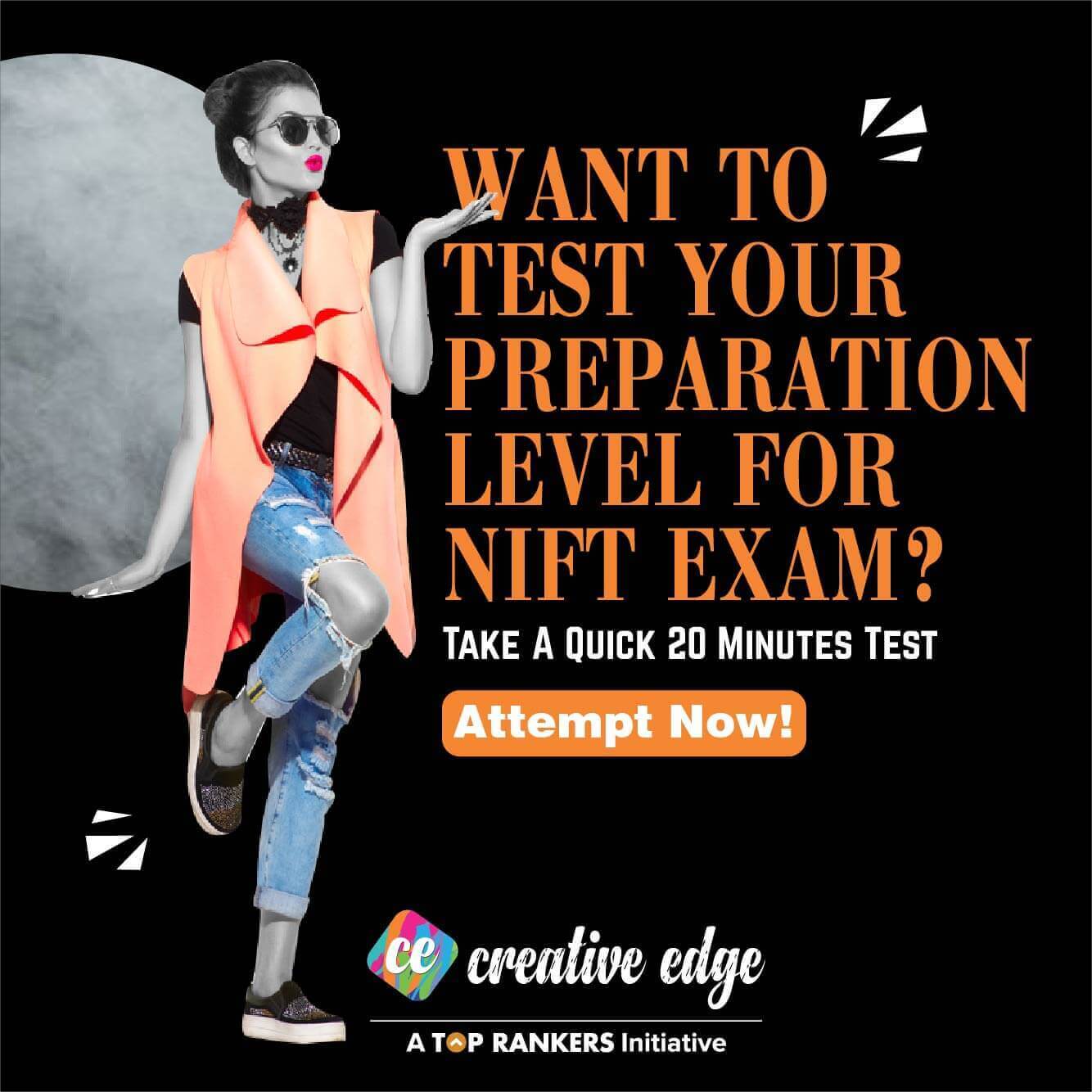 MFM NIFT FEES STRUCTURE
Coming to the NIFT MFM Fees structure is a combination of tuition and other fees included. It includes Charges for the library, Hostel, etc. Also, If you are an NRI student, your fees are likely higher than the Indian Candidates. So let's have a look at the payable amount in detail.
Payable AMOUNT for MFM NIFT FEES
Sections/Categories

The payable amount for 2 years MFM NIFT

ST





4 lakhs 10 thousand - 4 lakhs 50 thousand (Including all the facilities like tuition fees, library fee, Mediclaim Amount & Examination Fees, Alumni Association Fees)

EWS- General Category

SC

PwD

OBC-NCL
Terms & Conditions for MFM NIFT Fees Payable Amount
All the fees like tuition fees, library fees, Mediclaim Amount & Examination Fees are non-refundable.
There's no provision for relaxation in fees based on categories. However, you can avail benefits of the Merit-based Scholarship that NIFT MFM offers.
Also, You can apply for the State and Central Government Scholarship to waive your monetary burden.
Hostel fees are optional in the list because you will be subjected to pay them only if you reside within the college premises, which are allocated lodging units.
Lastly, The fees are particularly nonrefundable. Hence, you must weigh all your options for admission before submitting your costs at MFM NIFT.
Check Also: NIFT MFM Placements 2024