Until 2021 there were only four participating IITs in the UCEED. However, last year, IIT Delhi has joined the UCEED exam to give admission to the B.Des program.
There are various result-sharing institutes associated with IITs. For the academic year 2023, these institutes will grant specific seats in their undergraduate programs for admission through UCEED.
The number of result-sharing institutes changes from year to year. This list included 19 colleges and universities in 2023.
According to the most recent update published by the Industrial Design Centre, there will be a total of 15 UCEED result-sharing colleges/universities in 2023. (IDC).
UCEED 2023 Participating Institutes:
IIT Bombay is the new participating institute in the UCEED 2023 exam.
IIT BOMBAY
IIT Delhi
IIT Guwahati
IIT Hyderabad
IITDM Jabalpur
Result-Sharing Institutes (for UCEED 2023)
After passing the exam, the UCEED Counselling Process 2023 commences. There are three rounds of seat allocation for UCEED 2023. The seat allocation through the exam will be closed once the seats are full in result-sharing institutes.
The list of result-sharing institutes has undergone some significant revision for the year 2023.
You can estimate the possibilities of admission to the IITs through the marks you are securing as per the UCEED Answer Key 2023.
At this present, FIFTEEN(15) institutes will accept the UCEED score for undergraduate admission to the B.Des program.
Department of Design, Netaji Subhash University of Technology (NSUT), New Delhi
Department of Design, Nirma University, Ahmedabad
Symbiosis School of Planning Architecture and Design, Nagpur
Jain (Deemed-to-be-University), Bangalore
CEPT University, Ahmedabad
VIT School of Design (V-SIGN), Vellore Institute of Technology, Vellore
Also Check: UCEED Seat Allotment 2023 Check [Admission Procedure]
World University of Design, Sonepart
UPES School of Design, Dehradun
Lovely Professional University, Phagwara, Punjab
RV University, Bengaluru
Srishti Manipal Institute of Art, Design and Technology, Bengaluru
MIT Institute of Design, Avantika University, Ujjain
JK Lakshmipat University, Jaipur
Vidyavardhan's Institute of Design Environment and Architecture (IDEA), Nashik
Dr Vishwanath Karad MIT World Peace University, Pune
Download Free Study Materials For UCEED 2023 by Creative Edge
Result-Sharing Institutes
In contrast to the current year, there are 19 result-sharing institutes offering admission to the undergraduate B.Des program in the previous year (2021).
The list of such institutes is given below:
Anant National University, Ahmedabad
Central Institute of Technology, Kokrajhar
CEPT University, Ahmedabad
D Y Patil University's School of Architecture & School of Design, Pune
Delhi Technological University, Delhi
Guru Gobind Singh Indraprastha University, New Delhi
Jain (Deemed-to-be-University), Bangalore
JK Lakshmipat University, Jaipur
Lovely Professional University, Phagwara
MIT-WPU School of Design, Pune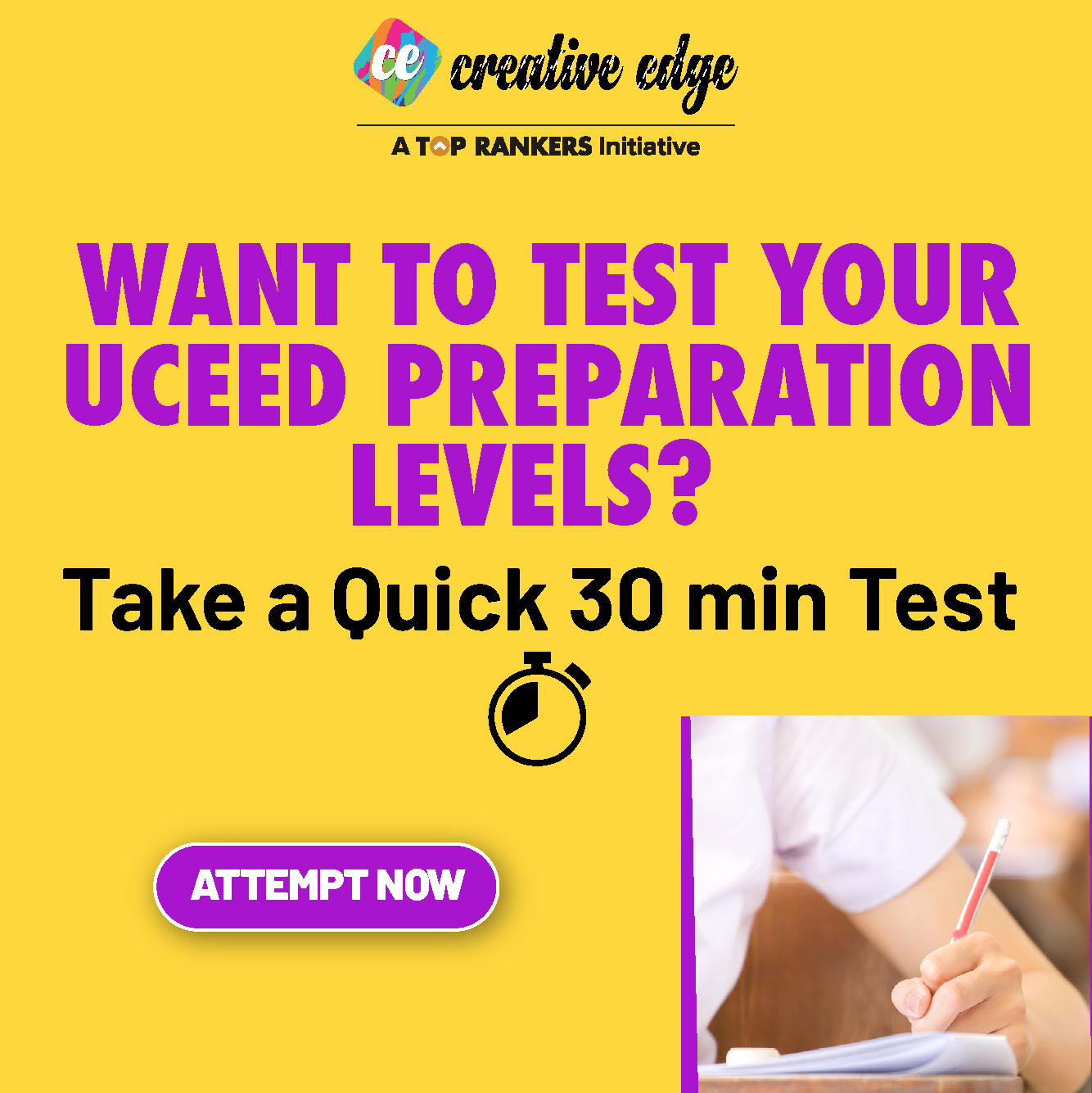 Nirma University, Ahmedabad
Srishti Manipal Institute of Art, Design and Technology, Bengaluru
Swarrnim Institute of Designs, Gandhinagar
Also Check: UCEED 2023 Admit Card
Symbiosis School of Planning Architecture and Design, Nagpur
U. P. Institute of Design, Noida
UPES School of Design, Dehradun
Vishwaniketan Institute of Design, Khalapur
VIT School of Design (V-SIGN), VIT, Vellore
World University of Design, Sonepat