Reader's Digest: Will you be able to reach or travel to a destination if you don't know its path? Similarly, if you don't have details about the LSAT centre in India, how will you appear for your LSAT? Read this blog to know more!

According to the LSAT India Entrance Exam, previous year, the examination was conducted in 20 cities in India, which enlist 22 centres. These LSAT centres in India are divided into 4 Zones: East, West, North, and South, respectively.
Candidates will have a maximum of 3 choices. Select three examination centres based on your convenience and proximity of reaching the same.
Additionally, we advise you to cross-check your choice before hitting the submit button because the LSAG will not entertain any rectification later. So, how can you choose your exam centres carefully without any mistakes? Let's know!
LSAT Centres in India - Overview
As mentioned above, the states have been divided into 4 Zones: East, West, North, and South. Also, in these Zones, only a few cities host the exam centres, which are as follows:
East: Patna, Bhubaneswar, Ranchi, Kolkata, Raipur, and Guwahati.
West: Bhopal, Indore, Mumbai, Nagpur, Ahmedabad.
North: Jaipur, Dehradun, Lucknow, Delhi (NCR), Chandigarh.
South: Kochi, Chennai, Hyderabad, Bangalore.
List of LSAT Centres in India
In this table, we have assembled Information citing cities, examination centres of LSAT India, and their exact location so that you don't go through a tough time finding your examination centre location.
City Name
Names of LSAT Centres in India
Exact Address
Delhi

Bharti Public School
Mt Abu Public school

Swasthya Vihar, Vikas Marg, Near Nirman Vihar Metro Station - Delhi - 110092
Sector-5, Rohini, Near Rajiv Gandhi Cancer Hospital, Delhi. I'll

Bhopal
(SIRT) Sagar Institute Of Research & Technology
Ayodhya Bypass Road Opp. Minal Residency (Gate No. 3), Bhopal -462041 (MP)
Chandigarh
Rayat Bahra Chandigarh - Mohali Campus
Rayat Bahra Skill Development Centre
Hyderabad
Stanley College of Engg & Tech
H No 5-78 to 82, Chapel Road, Abids, Hyderabad 50001
Kolkata

PATH BHAVAN (Candidates)
Patha Bhavan (Candidates)

103A & C, Bondel Road, Ballygunge Place, Ballygunge, Kolkata, West Bengal 700019
Patha Bhavan, 8/2, Gariahat Road (Merlin Park), Kolkata 700019

Nagpur
G H Raisoni Law School, Nagpur
345, Shraddha House, Kingsway, Nagpur – 440 001
Ranchi
Chotanagpur Law College
Nyay Vihar Campus, Tata Road, NH 33, Namkum, Ranchi, Jharkhand 834010 Nr. Nankin PS.
Dehradun
Infinite Dimension
75/6, Rajpur Road, Dehradun - 248001, Behind Raj Plaza Complex
Patna
Complete Information Technology Education Center (P) Ltd
2nd Floor, ABC Complex, Exhibition Road, Patna-1
Indore
Institute Of Law
Indore Institute of Law, Rau Pithampur Road, Opp. IIM, Indore (MP.)
Guwahati
NEF Group Of Colleges
Ananda Nagar, Christian Basti, Guwahati - 781005
Raipur
MATS University
MATS Law School, MATS University, MATS Tower, Pandri, Pagaria complex, new bus stand, Raipur -492002, Chattisgarh
Mumbai
Babasaheb Gawde Institute of Technology
Maratha Mandir Annexe, Babasaheb Gawde Chowk, Mumbai Central, Mumbai - 400008
Jaipur
Jagannath University
IP - 2 & 3, Phase IV, Sitapura Industrial Area, Opp. Chokhi Dhani, Jaipur, Pin 302023
Chennai
VIT Law College
Saharan, Distt. Mohali, Near Kharar, Punjab-140104-INDIA VIT University Chennai Campus Vandalur - Kelambakkam Road Chennai - 600 127
Bhubaneswar
Indus School Of Engineering
BARRACUDA HEIGHTS, PO - PANCHAGAON, DIST - KHURDA, BHUBANESWAR -752050 (Near OAC College)
Bangalore
Alliance College of Law
2nd cross, 36th main, Dollars Scheme, BTM 1st Stage, Bangalore - 560068
Ahmedabad
L J Institute SG Highway Campus
LJ Campus, Between Kataria Motor and Sanand-Sarkhej Circle, S. G. Highway, Ahmedabad-382210
Kochi
ISC College
ISDC Services India Pvt Ltd, Nirmal Infopark, Kochi 42
Lucknow
UPDATES
16, Rana Pratap Marg, Lucknow- 226001
How to Choose LSAT Centres in India 2024?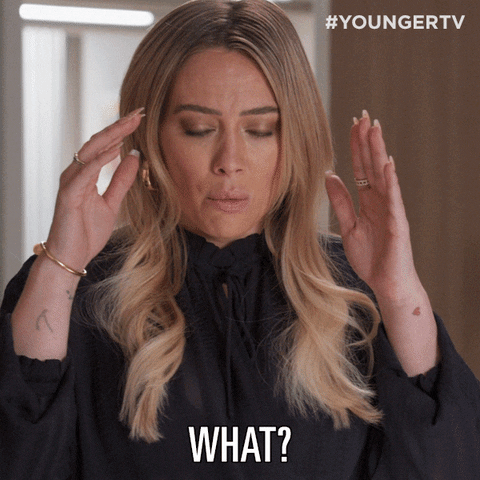 To select an examination centre for your preference, you need to be very careful while making your choice. Therefore, to eliminate any chances of mistakes, you should follow these steps to select your LSAT centre in India:
In the process of registering, begin by clicking the apply button on the Application window.
Go to the LSAT application and click on the preference option. You will find it on the LSAT India Application dashboard of LSAT.
Select a Maximum of three exam centres per your preference of location, commuting allowance, and convenience.
Submit the application form by clicking the "save & continue" button.
Know It All - Differences Between CLAT and LSAT
Documents to Carry to the LSAT Centres in India
While appearing for the LSAT, you must carry your identity card as well as the LSAT India Admit Card.
They can issue it either by the state government or the central government. Additionally, any document from your previous academic institution will also work fine. So, the documents you can carry to the exam hall are:
Passport
PAN Card
Photo identity proof made available from official letterhead by a People's Official, as well as a picture.
Photo identity evidence authorised on official letterhead by a Gazetted Officer, along with a photograph.
Valid recent Identity Card issued by a recognised College/University.
Bank Passbook with a photograph
Aadhar card with a photograph
Employee ID/Board of Trade Identity Card
Don't Miss - List of Top 10 Law Schools through LSAT India
Must Follow Guidelines at LSAT Centres in India
LSAG adopts some strict guidelines for fair conduct of the LSAT Examination. Candidates are expected to abide by the rules, or their candidature can become a subject of cancellation. They might also get permanently barred from the future LSAT exam.
Bring all documents, including the hall ticket, to the LSAT Exam City without mistakes.
Make sure you don't bring any unnecessary items to the test facility, such as print bits of paper or digital equipment like smartphones, Nfc, earbuds, pagers, health bands, and so on.
Arrive at the LSAT exam centre at least 1 hour before the test begins.
After reporting time, you will not be allowed to enter the examination room.
You will be debarred from the exam if caught trying to copy, receive, or assist others.
Refrain from talking in the exam room.
Before leaving the examination room, write your roll number on the upper edge of the rough piece of paper and place it in the drop box.
Check Out - LSAT India Result
Conclusion
Now that you know how important it is to be careful about choosing your centre and the preventive measures you need to take while entering the exam hall. We believe that you will be able to qualify for your examination with flying colours. Hence, keep learning and reach new heights every day.