Summary: Are you eagerly waiting for your IPMAT Indore result? Use the direct link in this article and check the provisional merit list. Good luck!
Indian Institute of Management Indore has published the IPMAT Indore results on its official website for the year 2023, and 1st merit list qualified students are requested to sign and provide the acceptance letter with a commitment fee of 1 Lakh on or before 3rd August 2023.
In this article, we will provide you with all the essential information regarding the IPM Indore Result 2023 and the admission process.
By following our comprehensive guide, you can ensure that you are well-prepared and equipped to check your results effectively.
Check your IIM Indore IPMAT Results HERE
CUET 2023 Important Update: IPMAT Indore Result 2023 are out now! Click on the link above and check the provisional merit list.
IPM Indore Result 2023: Important Dates Calendar
| | |
| --- | --- |
| IIM IPM Indore Result - Events | IIM Indore IPM Result - Date |
| IPMAT Indore Exam Date | 16 June 2023 |
| Announcement of Interviews | End of June 2023 |
| Final Result | 26 July 2023 (OUT) |
IIM Indore IPMAT Result 2023: Understanding Aptitude Test
The IPM Aptitude Test is a computer-based examination conducted by IIM Indore as part of the admission process for the IPM course.
The test is divided into two phases to evaluate candidates thoroughly.
Phase 1:
In the initial phase, all shortlisted candidates take the IPM Aptitude Test. This stage serves as the first screening process to determine the eligible candidates for the subsequent phase.
Phase 2:
The second phase is exclusively for the shortlisted candidates who successfully clear Phase 1. These individuals proceed to the next round (PI Round), which focuses on further evaluating their aptitude and capabilities.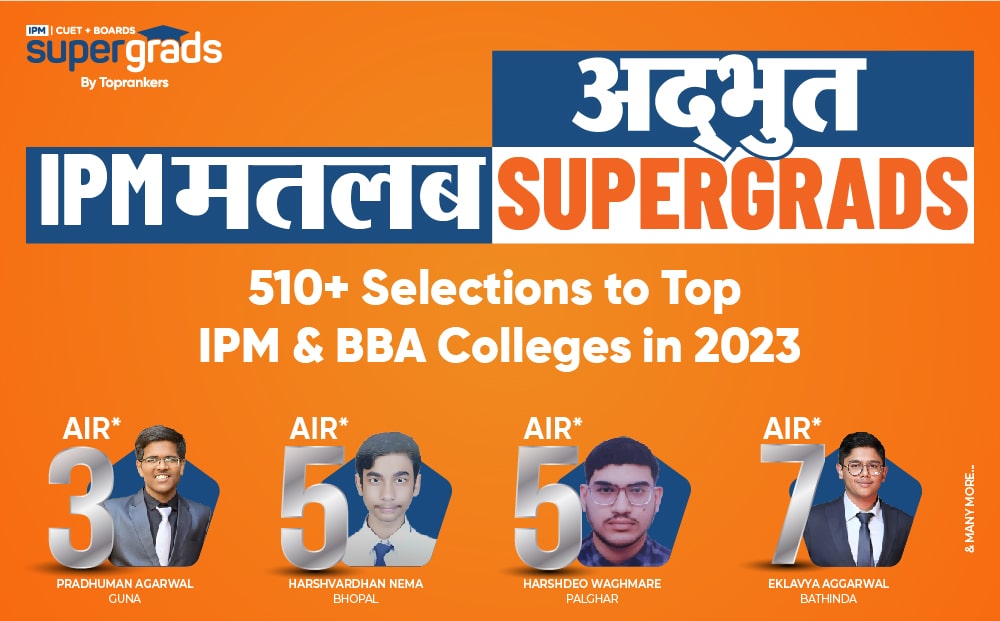 IPM Indore Result 2023: Test Structure and Sections
The IPM Aptitude Test comprises three sections, each designed to assess specific skills and competencies:
-> Quantitative Ability (MCQ)
-> Quantitative Ability (SA)
-> Verbal Ability
Check: IPMAT Answer Key
IPMAT Indore Result 2023: Checking Your IPM Result 2023: Step-by-Step Guide
To check your IPM Result 2023, follow these simple steps:
1. Visit the official website of IIM Indore.
2. Locate and click on the "IPM Result 2023" link on the website.
3. You will be redirected to a login page. Enter your registration ID and password in the respective fields.
4. Once you have entered the necessary details, click the "Submit" button to proceed.
5. The IPM Result 2023 will be displayed on your screen.
If you encounter any difficulties or have further queries regarding the IPM Result 2023, contact the IIM Indore helpdesk at +91-731-2439666.
The dedicated team will assist you and provide the necessary guidance.
Check: Study Plan for IPMAT 2024
IPM Indore Result 2023: Importance of the IPM Aptitude Test
The IPM Aptitude Test is vital in determining admission to the IPM course at IIM Indore.
It is specifically designed to assess a candidate's aptitude for management studies and their ability to think critically and solve problems effectively.
By excelling in this test, candidates can enhance their chances of securing a seat in the prestigious IPM program, which is a strong foundation for a successful career in management.
Check: IPM Scholarships Indore
IPM Indore Result 2023: Documents Required for Counselling
During the counselling process for IPM admission at IIM Indore, candidates need to provide the following documents:
1. IPM Aptitude Test scorecard
2. Class 10 and 12 mark sheets
3. Caste certificate (if applicable)
4. Income certificate (if applicable)
5. Passport-size photograph
Check: IPMAT Selection Process
IPM Indore Result 2023: Scorecard
The IPMAT 2023 Scorecard will be published together with the results. It provides information about your scores and percentile in each section of the exam, as well as your overall scores and percentile.
These are the details in IIM Indore IPMAT score card:
Your Name
Application and Roll Number
Photograph
Signature
Category
Scores in each section
Overall Score
Rank/Merit
Check: How to Crack IPMAT
IPM Indore Result 2023: Tips for Scoring Well on the IPM Aptitude Test
Here are some valuable tips to help you excel in the IPM Aptitude Test
1. Read the instructions carefully:
Before starting the test, carefully read and understand the instructions provided for each section. Clear comprehension of the instructions is crucial to answering the questions accurately.
2. Answer the known questions first:
Rather than spending excessive time on difficult questions, focus on answering the questions you are confident about. By doing this, you can maximize your attempt rate and save time for challenging questions later.
3. Eliminate incorrect options:
When faced with questions where the answer is unclear, try to eliminate obviously incorrect options. By eliminating wrong choices, you increase your chances of selecting the correct answer.
4. Make educated guesses:
If you are uncertain about the answer to a question, it is advisable to make an educated guess. Unlike some exams, there is no penalty for guessing on the IPM Aptitude Test. Taking calculated risks can potentially lead to additional correct answers.
Check:IPMAT Exam Analysis 2023
IPM Indore Result 2023: Reservations and Required Documents for Counselling
IIM Indore adheres to the reservation policy outlined by the Government of India for admission to the IPM course.
The following categories are eligible for reservation:
| | |
| --- | --- |
| Category | Reservation Percentage |
| SC | 15% |
| ST | 7.5% |
| OBC-NCL | 27% |
| EWS | 10% |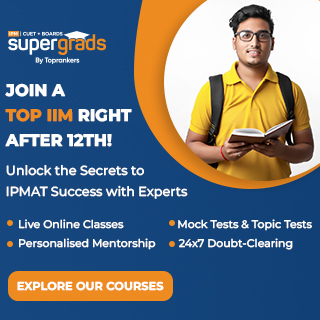 Did you know?
Hold up, did you know IIM IPM's highest package went up to INR 49 LPA in 2022?
Conclusion
The IPM course at IIM Indore is an excellent opportunity for students aspiring to build a successful career in management. With its comprehensive curriculum, strong alumni network, and outstanding placement opportunities, the program is highly regarded in the field. If you are interested in pursuing the IPM course at IIM Indore, make sure to prepare diligently for the IPM Aptitude Test and gather all the required documents for the counselling process. We wish you the best of luck in your future endeavours!
Check: IPM Indore Placement 2023