Summary: Unlock your path to excellence with IIM Rohtak's IPM Program! Explore the IIM Rohtak IPM program 2024 eligibility criteria and admission process for a transformative academic journey at IIM Rohtak.
IIM Rohtak is yet to announce the eligibility criteria for its 5-year Integrated Program in Management (IPM) 2024.
This unique program is specifically designed for students who have completed their Class XII exams and are looking to pursue a career in management.
Filling out the IPMAT Rohtak application form completely is crucial because there were 20,000 applications for the IPM program last year, with just 180 seats available.
Check all the latest information in this article related to:
IPMAT Rohtak Admission Dates
IPMAT Rohtak Eligibility requirements
IPMAT Rohtak Admission/ Selection Process
IPMAT Rohtak Application Form
IPMAT Rohtak Seat Reservations
IIM Rohtak IPM Program 2024 Eligibility Criteria and Admission Process Dates
The table below shows the IIM Rohtak Admission Form Dates 2024.
| | |
| --- | --- |
| Events | IIM Rohtak Admission Dates |
| Starting Date to Apply | To be announced |
| Last Date to Apply Online | To be announced |
| Issue of Admit Card | To be announced |
| IPMAT Exam date | To be announced |
| Personal Interview | To be announced |
| Final Merit List | To be announced |
| The academic program begins from | To be announced |
IIM Rohtak Eligibility Criteria 2024
You must satisfy the following IIM Rohtak admission criteria to apply.
1. IIM Rohtak IPM Program 2024 Eligibility Criteria and Admission Process: Qualification & Minimum Marks Required
Admission criteria for IIM Rohtak for
-> General, NC-OBC and EWS Category:
You must score at least 60% in standard X/ SSC and standard XII/ HSC or equivalent examinations.
-> SC, ST and PWD (DAP) Category:
You must score at least 55% in standard X/ SSC and standard XII/ HSC or equivalent examinations.
Check: Topper's Tips to Crack IPMAT
2. IIM Rohtak IPM Program 2024 Eligibility Criteria and Admission Process: Age Requirements
You should be a maximum of 20 as of June 30, 2024.
Note 1: Candidates likely to complete standard XII/ HSC or equivalent by the end of June 2024 can also apply, subject to meeting the minimum eligibility criteria after the declaration of results (only in the case of the XIIth standard) as mentioned above. If selected, such candidates will be offered admission to the program provisionally. At the time of registration for the program, such candidates must produce X and XII standard mark sheets (securing minimum marks, i.e. 60% for General, EWS, and NCOBC or 55% for SC, ST, and PWD) along with school leaving certificate/migration certificate, failing which the candidate's admission offer stands cancelled.
Note 2: The percentage of marks obtained by the candidate in X and XII Standard would be calculated based on the aggregate marks of the best five subjects that appear in the mark sheet/grade sheet, irrespective of the Board's regulation. If the candidates are awarded letter grades or grade points instead of marks, the conversion of grades to the percentage of marks of the best five subjects would be based on the procedure certified by the Board/ Competent Authority explaining the conversion method from where they have obtained the certificate.
Check: IPMAT 2024 Selection Process
If you satisfy the above criteria, your IIM Rohtak admission status to take the written test will likely be approved, provided you have filled out your application form correctly.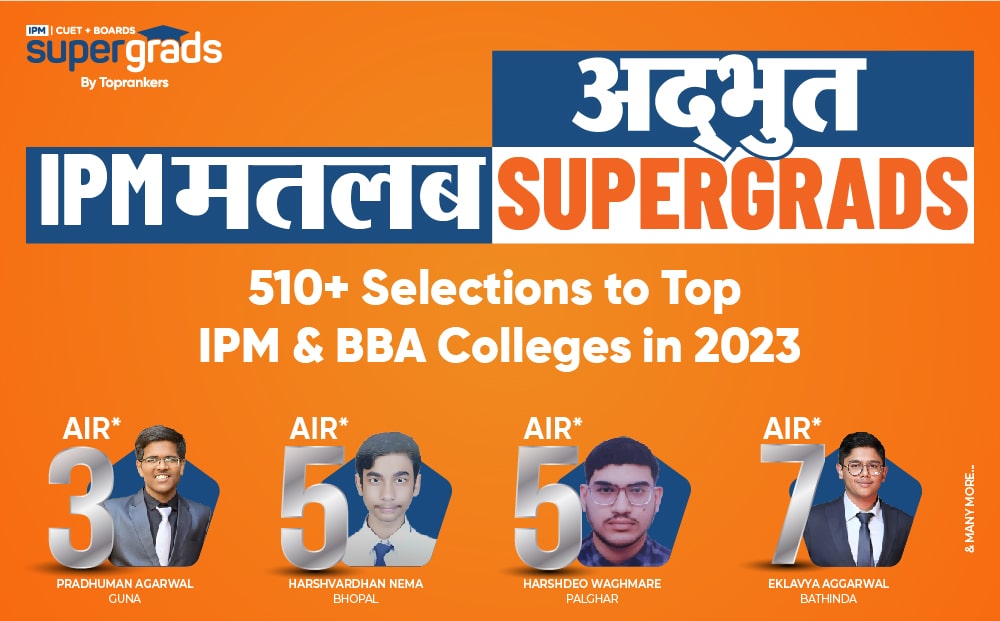 IPM Rohtak 2024 Application Form
You can fill out the application form only through online mode.
Note that all international or national applicants have to follow the same application process for IPMAT.
How to Apply for IIM IPM Exam 2024?
Visit the official website of respective IIMs.
Click on the Registration link.
Enter name, date of birth, mobile number, and E-mail ID.
Click on the "Submit" button.
You will receive the user ID and password through registered E-mail and SMS.
Then, you need to re-login to the site by using the credentials.
Enter all the required details in the application form correctly.
The last step is to pay the application fee through Credit Card/Debit Card/Net Banking.
After the payment is updated, submit the application form.
You must submit valid and attested certificates supporting your reservation category if you belong to the reserved category.
Check: Courses at IIM Bodhgaya and IIM Ranchi
Payment of Application Fees
Students can only pay Rs. 4175/- as the application fee in online mode.
They can pay through online modes like net banking, debit cards, UPI, etc.
After paying the fee, the student should keep the pay-in slip with them for future reference.
Check: IPMAT Verbal Ability Preparation Plan
IIM Rohtak IPM Admission 2024
These are the steps for IIM Rohtak IPM Admission 2024:
Stage I: Online Registration
(i) Interested applicants who fulfil the eligibility mentioned above criteria will fill out the registration form that evaluates the applicant's proficiency in academics and extra-curricular activities.
(ii) The eligible applicants will pay a non-refundable registration fee of Rs. 4175/- (Four Thousand One Hundred Seventy-Five Only)
Stage II: IPM Aptitude Test (IPM AT 2024)
(i) All the interested applicants will undergo IIM Rohtak's IPM Aptitude Test, which will examine the applicant's aptitude, logical reasoning, and proficiency in English.
Check: Best Books for PMAT 2024 Preparation
Stage III: Online Personal Interview (PI)
(i) The Call for Online Personal Interviews (PI) announcement will be done tentatively from the first week of June 2024. The shortlisting will be based on the IPM AT 2024 scores.
(ii) The candidates will be judged based on their academics, general awareness, and communication skills during their personal interviews.
(iii) The interviews are proposed to be held in the Second Week of June 2024 (Tentative)
Check: How to Master Maths for IPMAT 2024
Stage IV: Announcement of Selection List and Offer Acceptance
The final Merit List will be generated based on the composite score of IPM AT 2024, Past Academics, and Personal Interviews.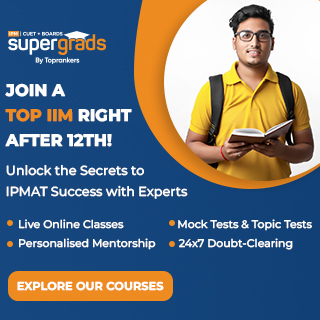 IIM Rohtak Admission Process: Seat Reservation
IIM Rohtak reserves seats for students of different categories per the government's reservation policy.
The table below mentions the reservation policy for IIM Rohtak students:
| | |
| --- | --- |
| Category | Reservation (in %) |
| Other Backward Non-Creamy layers (NC - OBC) | 27% |
| Scheduled Caste (SC) | 15% |
| Scheduled Tribe (ST) | 7.5% |
| Economically Weaker Sections (EWS) | up to 10% |
| Persons with Benchmark Disabilities (PwD) | 5% |
Check: IPMAT Cut-Off 2024
Conclusion
By adhering to the IIM Rohtak IPM Program 2024 Eligibility Criteria and Admission Process and navigating the seamless admission process, students can unlock the gateway to a prestigious and holistic educational experience. With a strong emphasis on academic excellence and all-round development, this program equips students with the skills and knowledge necessary to thrive in the competitive global landscape.
Applying at IIM Indore? Check out its eligibility requirements!