Summary:
CLAT PG 2022 AIR 03 achiever from LegalEdge After College has been recruited in PowerGrid. A big congratulations on his achievements.
The article walks us through tips for CLAT PG aspirants wanting to pursue PSU jobs. Know in and about PSU recruitment.
Many PSUs like Hindusthan aeronautical Ltd, Coal India Ltd, and Hindustan Petroleum are recruiting law officers.
Their selection process is purely based on scores obtained in CLAT PG.
Many PSUs recruit candidates through CLAT PG only. Therefore, CLAT PG is not only your gateway to cracking LLM entrance exams but also to get into jobs in PSUs.
Note that there are a few PSUs who conduct their own examinations as well. Engineers are hired through GATE exams too.
But this article solely addresses every detail you must know how to get a Job in PSUs through CLAT PG.
Download FREE Study Material for CLAT PG 2023 by LegalEdge After College
How to get a Job in PSUs through CLAT PG?
Firstly, you must apply and clear the CLAT PG examination with a minimum qualifying score to be eligible to apply at the PSUs.
The minimum qualifying percentage can differ for each PSU. Therefore, it is very important to visit the official website and understand the eligibility requirements and the admission process.
A safe score to aim for is a single-digit rank to be shortlisted for the selection process because the competition is extremely high.
Follow the official website of Public sector undertaking units to be aware of the PSUs application process and its release date.
Youtube channels like LegalEdge after college post application details for PSU recruitment, which increases the chances of you noticing PSU updates.
Often, most students do not keep track of the dates and are busy with exam preparations. Students with good marks in CLAT PG tend to miss out and lose their opportunities to apply for these jobs.
Note: Occasionally, the dates might clash with your CLAT PG exam; therefore, it's important to know the PSU dates keenly.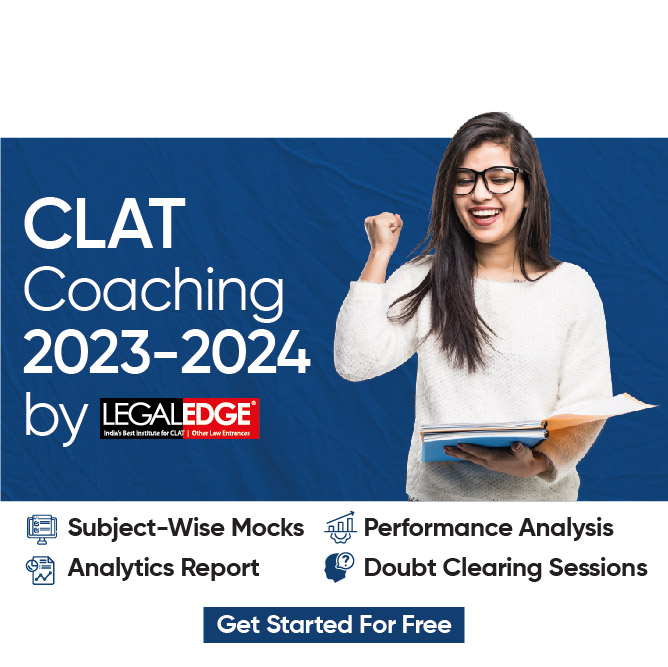 PSUs Recruitment through CLAT PG 2022
CPSEs are given different levels, as explained below:
1 - Maharatna: Companies with Maharatna status had an annual turnover of Rs 20,000 crore on average in the last three years. The average annual net worth or the combined value of the assets must be Rs 10,000 crore.
2 - Navratna: The CPSEs with a Schedule 'A' and a Miniratna Category 1 status are eligible to be considered for the Navratna status. The status gives the power to the PSU to invest up to Rs 1,000 crore without the government's approval.
3 - Miniratna: The CPSEs that have continuously made profits in the last three years and have positive net worth are eligible to be considered for a grant of Miniratna status.
List of PSUs recruiting through CLAT PG 2022:
ONGC
PowerGrid
THDC India Ltd
IOCL
BHEL
NTPC
MRPL etc.
Note that for IOCL, you must have working experience to be eligible to apply. The junior law category requires 2 years of experience, while the senior law category requires 5 years of experience. Many people who have experience target this opportunity.
Check: How to Prepare for CLAT PG 2023?
Advantages of working in PSUs
Here are a few advantages of working in PSUs:
It's a 5-day job: You have a good work-life balance and can pursue other passions or hobbies.
Job Security: The best part of this job is that you will not be fired due to a recession, unlike private firms. You can take calculated financial risks or commitments with good job security at PSUs.
Handsome Salary: A beginner's salary can range from 4-14 Lakhs at the initial level of selection. You can find this salary range in PSUs like ONGC, IOCL, BHEL, GAIL, SAIL, CIL, HAL, and many more.
Allowances and perks: If you wish to pursue your studies and want to learn other courses, you will be supported by the authorities. Apart from a good salary, you will also have CPF allowances, pension schemes, medical benefits, and more.
You will have paid leaves to pursue your master's degree and be given the support required throughout your learning journey.
Perks and Benefits
Allowances
HRA, LTA, Children's Education, Living expenses compensation, CPF allowances, pension schemes
Transport facilities
Allowances allocated for transportation to the workplace are also offered
Medical expenses
Apollo hospital, Lilavati, etc. Through medical claims offered by PSUs, many more big hospital charges are covered for both of you and your dependents, eg: children, parents, and spouses.
Check: Best Books for CLAT PG
Other paid leave facilities, and soft loan policies are also offered.
Medical perks: Apollo hospital, Lilavati, etc., and many more big hospital charges like these are covered for both you and your dependants, like children, parents, and spouse, through medical claims offered by PSUs.
Career growth and promotion: There is an engineering department, an HR department, and several other departments you can explore and grow your career in.
Check: How to Prepare for CLAT PG Exam in One Month
PSU Job Description 2023
You will have to write and read contract papers. Arbitration is the key.
Many big companies focus on legislation settlement mechanisms in the Indian judicial system. The government's main focus is also to decrease disputes in a very short period.
You might be moved to the Arbitration department. You will be assisting senior lawyers; you will also have to accompany your seniors to the courts.

PSU Selection Process 2023
Based on the marks scored in the CLAT Exam, PSUs will call you for group discussions and personal interview rounds conducted by different PSUs. The selection process for PSU via CLAT will include three stages:
Shortlisting of Students
Release of the invite list
Interview
Shortlisting of Students
PSU will shortlist the students based on their merit list in the CLAT 2023 Exam in the first phase of the selection process.
Check: Important Topics for CLAT PG
Release of the invite list
Students whose names are shortlisted will be sent call letters for the interview process.
At the time of the interview, you have to produce the interview call letter and other important documents like the CLAT scorecard, academic certificates, etc.
Interview
PSUs will interview either online or offline mode. You will be notified about the mode of conduct at least one week before the interview. Once you are selected, your medical test will be conducted.
PSU's Training Process
Hem Prakash Singh was sent to the original headquarters in Gurgoan for training.
It's 4-5 months of training conducted before the final posting. PowerGrid's postings are usually in metropolitan cities.
PSU postings for CLAT PG students are in 11 major cities like Delhi, Gurgaon, Lucknow, Kolkata, Vadodara, Hyderabad, Bangalore, Bhuvaneshwar, Patna, etc.
Check: CLAT PG Question Papers 2023