Why Read This Article: Understand the essence of CBSE Class 12 Business Studies, its importance in the curriculum, and garner effective preparation strategies to excel in the examinations.
Business Studies, as a subject, forms the bedrock of understanding the corporate and entrepreneurial world.
For students aiming to pursue a career in commerce, business, or related fields, the CBSE Class 12 Business Studies is invaluable. It offers insights into business concepts, principles, and strategies that drive successful enterprises.
This article sheds light on the CBSE Class 12 Business Studies curriculum, subject lists, benefits of studying Business Studies and its career prospects!
Definition of Business Studies
Business Studies is an academic discipline that delves into business operations and management.
It encompasses topics such as
Organizational structure
Management principles
Business ethics, and much more.
CBSE Class 12 Business Studies Overview
Gain exposure to the operational environment in the field of business management and related services.
Develop a practical approach by utilizing modern technologies.
Inculcate critical abilities such as teamwork, problem-solving, time management, and the collection, processing, analysis, and synthesis of relevant data to arrive at insightful conclusions.
Become actively involved in the study process, and show off or her independent working skills.
Make learning entertaining so you will remember it.
Check: Courses after 12th Commerce
Significance of CBSE Class 12 Business Studies Curriculum
The CBSE (Central Board of Secondary Education) curriculum aims to provide students with holistic education.
Business Studies:
Bridges the gap between theoretical knowledge and its practical application in the business world.
Encourages analytical thinking and decision-making skills.
Equips students with knowledge essential for entrepreneurship and managerial roles.
Check: CBSE Class 12 Business Studies Syllabus
CBSE Class 12 Business Studies Subject List
The syllabus is divided into multiple units, each addressing vital aspects of business:
Part A - Principles and Functions of Management
Nature and Significance of Management
Principles of Management
Business Environment
Planning
Organizing
Staffing
Directing
Controlling
Part B - Business Finance and Marketing
Financial Management
Financial Markets
Marketing Management
Consumer Protection
Check: Class 12 Business Studies Important Questions
Core Concepts in CBSE Class 12 Business Studies
Nature and Significance of Management: Understanding the role and importance of management in business.
Principles of Management: A study of foundational principles guiding managerial actions.
Business Environment: Analyzing the external factors influencing business decisions.
Planning: The art of strategizing for the future.
Organizing: Building structures and hierarchies in business and so on.
Check: CUET Business Studies Syllabus
Preparation Tips for CBSE Class 12 Business Studies
Consistent Study: Stick to a regular study routine.
NCERT First: Begin with the NCERT textbook before diving into reference books.
Practice Case Studies: Develop analytical and interpretative skills.
Sample Papers: Regularly attempt sample papers and mock tests for time management during the examination.


CBSE Class 12 Business Studies Reference Books
NCERT Business Studies Textbook - The primary and essential resource.
Oswaal CBSE Chapterwise & Topicwise Question Bank Class 12 Physics Book (For 2023-24 Exam)
Business Studies for Class 12 | CBSE (NCERT Solved) | Examination 2023-2024 | By Poonam Gandhi
Arihant CBSE Business Studies Term 2 Class 12 for 2022 Exam (Cover Theory and MCQs)
Check: Class 12 Business Studies Sample Papers
Career Prospects after CBSE Class 12 Business Studies
These are the positions you can apply after completing Business studies program -
Business Analyst: Analyzes and interprets data to offer solutions for business growth.
Management Consultant: Offers strategies and solutions to improve business efficiencies and operations.
Human Resource Manager: Manages recruitment, training, and other personnel-related tasks in an organization.
Marketing Manager: Oversees product promotion, market research, and brand management.
Financial Advisor: Assists clients with investment decisions, financial planning, and wealth management.
Entrepreneur: Starts and runs own business, bringing a unique product or service to the market.
Operations Manager: Ensures smooth and efficient daily operations within a company.
Sales Manager: Directs an organization's sales teams, sets targets, and develops sales strategies.
Supply Chain Manager: Manages and optimizes the chain of product delivery from suppliers to customers.
Real Estate Manager: Deals in property transactions, management, and development.
Banking and Finance Roles: Includes positions like investment banker, retail banker, and financial controller.
Public Relations (PR) Specialist: Manages communication between an organization and the public.
Event Manager: Plans, organizes, and manages events, ranging from corporate gatherings to large public events.
Academician/Professor: After higher studies, one can teach business studies at the college or university level.
Researcher: Conducts research in various fields of business, market trends, and consumer behaviour.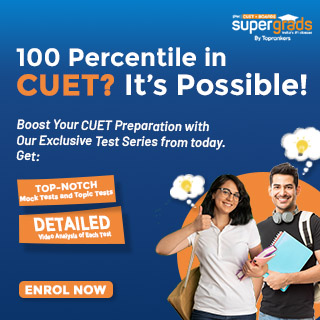 Business Studies equips individuals with skills that are applicable in a wide range of sectors and roles. The knowledge acquired often forms the foundation for successful careers in the dynamic world of business.
Benefits of taking Business Studies in Class 12
Here are the benefits of taking Business Studies in Class 12 -
Foundation for Higher Education: For students planning to pursue undergraduate courses like BBA, B.Com, or even an MBA in the future, having a grounding in Business Studies can be beneficial. The concepts introduced in Class 12 provide the foundational knowledge required for these higher studies.
Understanding the Business World: Business Studies offers insights into how businesses operate, from management practices to marketing strategies, financial management, and beyond. This understanding can be valuable irrespective of one's future profession.
Development of Analytical Skills: Students are trained to analyze various business scenarios, decipher case studies, and understand real-world business challenges, honing their analytical and problem-solving skills.
Entrepreneurial Insights: Those harbouring entrepreneurial aspirations can benefit greatly from this subject. Business Studies introduces them to start-up cultures, business plans, and the intricacies of running an enterprise.
Real-world Application: Unlike some subjects that are predominantly theoretical, Business Studies provides practical knowledge. Students learn about current market trends, consumer behaviour, and modern business challenges, making the subject relevant to real-world scenarios.
Soft Skill Development: Apart from hard skills, the subject fosters the development of soft skills like leadership, decision-making, and effective communication, all of which are invaluable in the professional world.
Career Versatility: A background in Business Studies opens doors to a range of career options, including business management, marketing, human resources, and even finance.
Ethical Understanding: In today's era of responsible business practices, students also learn about business ethics, corporate social responsibility, and the role of businesses in society. This helps inculcate a sense of ethical responsibility in budding professionals.
Global Perspective: Business Studies also introduces students to the global business environment, helping them understand globalization, international business practices, and the challenges and opportunities posed by the global market.
Project Work: The subject often requires students to undertake projects, which can help in understanding research methodologies, collecting and analyzing data, and drawing conclusions, skills that are useful in both academic and professional settings.
Check: How to study Business Studies Class 12
Conclusion
CBSE Class 12 Business Studies offers a robust foundation for students looking to immerse themselves in the world of business and commerce. With systematic preparation and a grasp on core concepts, students can easily ace the subject and step confidently into higher studies or entrepreneurial pursuits.