Reader's Digest: We know why you are here! The desire to know the complete eligibility criteria for the Punjab Judiciary Exam 2023 led you here. Read the article to get insights to check whether or not you are eligible to appear for the Punjab Judicial Services Exam. Discover the unknown facts about age, education, nationality-related eligibility criteria, and more. Why late? Read Now!
Punjab Judiciary Eligibility Criteria 2023
The Punjab Judiciary's recruitment campaign is intended only for individuals who satisfy the eligibility criteria outlined in the PPSC Judicial Services announcement notification pdf. If an applicant is found ineligible during the recruiting process, their application is revoked immediately, and strict disciplinary action is taken against them.
Below is detailed information on the latest eligibility criteria for the Punjab Judiciary Exam.
Candidates who fulfil the necessary criteria are eligible to submit the application form for appearing in the examination.
Punjab Judiciary Eligibility Criteria 2023: Educational Qualifications
Every judicial aspirant must follow the list of mandatory educational qualifications.
Candidates must hold a valid Bachelor of Laws degree from any State or National University established by law in India or a Bachelor of Law degree from Punjab University (undivided), The Dacca University, Nepal, The Sind University, or Rangoon or Mandalay University in Burma, or be a Barrister of England or Ireland, or a member of the Faculty of Advocates of Scotland.

The Bachelor of Laws degree can be either a 3-year or 5-year (Integrated Course).

The expression "Degree of Bachelor of Laws" means a degree entitling a candidate to be enrolled as an advocate under the Advocate Act, 1961, and the rules made there.
Qualification of Punjabi language up to Matric or its equivalent Standard. No language test in Punjabi is conducted for a dependent of the war heroes.
Punjab Judiciary Eligibility Criteria 2023: Nationality
Below is the list of eligible nationalities for the Punjab Judicial Service Exam 2023:
The aspirant must be a citizen of India, Nepal, or Bhutan.
Candidates from Nepal and Bhutan and permanently settled in India are eligible to apply for this

PPSC Civil Judge vacancy.

The candidate must be a person of Indian origin or who has migrated from Pakistan, Burma, Sri Lanka, Kenya, Ethiopia, the United Republic of Tanzania, Uganda, Zaire, Malawi, and Zambia with the intent of settling permanently in India.
Aspirants must be Tibet refugees who entered India before 1st January 1962 to settle permanently there.
Apart from Indian candidates, other nationals are required to provide an eligibility certificate issued by the Indian Government to obtain the appointment letter for this position.
Also Read: 10 Insightful Tips to Ace Punjab Judiciary Mains Preparation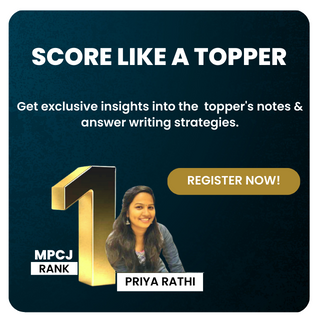 Punjab Judiciary Eligibility Criteria 2023: Age Limit
Refer to the following eligibility criteria for the Punjab Civil Judge Exam.
The applicant's age must not be below 21 years or above 37 years on the last submission date of the online application form.
The upper age limit for individuals belonging to Scheduled Castes / Scheduled Tribes of all States and Backward Classes only of Punjab state shall be up to 42 years.
For Punjab Government employees, its Corporations/ Boards / Commissions, and Authorities employees, the upper age limit may be relaxed up to 45 years.
The Central / States Government employees will also have an age relaxation of up to 45 years.
Allowances in age limit are offered to the Ex-Servicemen of the Domicile of Punjab.
Ex-Servicemen of Punjab Domicile will be allowed to deduct the period of their service in the Armed Forces of Union from their actual age.
If the resultant age doesn't exceed the maximum age limit for direct appointment in the Service Rules concerned by more than three years, a direct appointment may be considered.
In this case, they shall be deemed to satisfy the condition regarding the age limit.
Widow candidates, divorced candidates, and others in this category are eligible for age relaxation up to 42 years.
Physically Handicapped candidates who are domiciled in Punjab will be given age relaxation for up to 47 years.
Note: If you are a central or state government employee, you must get a No Objection Certificate (NOC) from your employer or other concerned authorities.
Punjab Judiciary Eligibility Criteria 2023: General Details
Follow the below-mentioned eligibility criteria to appear in the Punjab Judiciary Exams.
As per the

official notification of the Punjab Judiciary Exam,

you should have good character and health to apply for the civil judge post.
Also, you must make sure that no criminal cases are on you. To validate the same, you must submit your character certificate issued by the authorities in your university.
Ensure that the information provided by you is factually correct and is provided as per your original documents.
Providing any wrong information in the online application form may lead to disqualification.
You cannot apply for the exam if you have more than one spouse.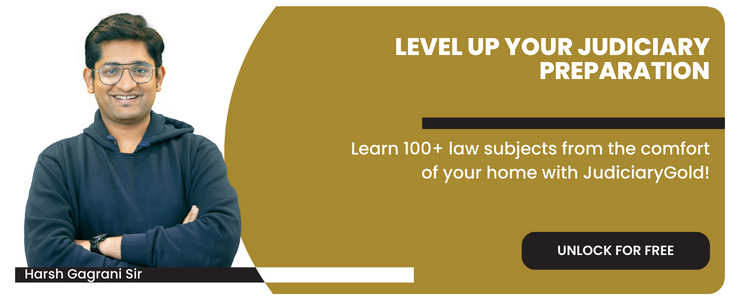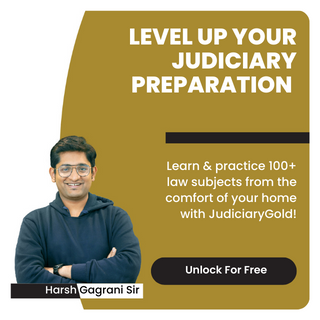 Punjab Judiciary Eligibility Criteria 2023: Documents Required
You must submit the self-attested photocopies of the following documents and a printed copy of the online application form:
Proof of Date of Birth: Certificate of Higher Secondary/Matriculation
Proof of having passed the Punjabi Language.
Reserved Category Certificate issued by the Specific Authority (If Applicable) and latest Punjab residence certificate Proof of being Govt. Employee (If applicable)
Certificate to claim age relaxation (If Applicable)
Certificate for fee concession (If Applicable)
Certificate of experience issued by Competent Authority (If Applicable)
Copy of Bank Challan (PPSC Copy Only)
Proof of being a Government Employee
If ESM, document(s) / certificates mentioning the following details: - a) Date of Enrolment b) Date of Discharge / Release) Reason for Release / Discharge
Relevant Degree and DMC Certificate.
Make sure you prepare all your documents in the required format to save time and energy.
Also, online payment is always recommended for application fees as it is quick and reliable.
Make sure you keep an active online payment system (credit card, debit card, or net banking) with the required funds available.
Note: The application fee is not the same for all the categories. You must check which category you will fall under and pay the application fees accordingly.
After arranging all the required documents and fulfilling the eligibility criteria, you can easily apply online for Punjab Judiciary from their official website.
I hope you find everything you need to know about Punjab Judiciary Eligibility Criteria and that it proved helpful for you. Ace the exam with the best online coaching of the Punjab Judiciary. Happy Preparations!