Reader's Digest - ADPO is a district-level post you receive in the District Judiciary Unit (District Court). To acquire this post, you must go through certain examination stages. But to become a part of it, you need to become aware of a few critical aspects. So what are they? The first one is the opening; it emphasises the number of open seats for candidates from specific segments. Another is the eligibility criteria. It implies that you must know the conditions to be considered an ideal candidate for the ADPO post in Madhya Pradesh. This blog holds information on all these major topics.
Anil, Akhil, and Anu were exhilarated upon hearing about the opening of the ADPO vacancy by the MPPSC. All three of them went to fill out their forms and started to invest their time in preparing for their dream jobs.
They discussed amongst themselves and decided upon joining the same coaching centres, getting common reason material, and using similar resources to prepare so that they can prepare amicably without wasting excessive resources.
Download FREE Study Material for MP ADPO Exam by Judiciary Gold
They all went to give the examination, and they were satisfied with their performance. However, on the day of the big reveal, they discovered that Anil had cleared the exams with flying colours (which he concluded based on the answer keys).
Yet he didn't manage to make a place on the rank list. Anil was left wondering why it happened. What do you think? Let's first understand a few scenarios.
Alongside preparation, you must check all the details and the terms and conditions enlisted in the form. It clearly announces the eligibility of the candidate and other crucial information.
Anil still had a year left for LLB, but he ignored this fact and filled out the form. Hence, he got disqualified. So, what is the requirement for Madhya Pradesh ADPO? Is it the same for everyone, or has some exceptions? If it has some exceptions, then what are they? Let's find out together.
MP ADPO Eligibility Criteria 2023
When discussing ADPO eligibility, we focus on three major domains: Age, Qualification & Nationality.
These are the primary factors playing a pivotal role in selecting the most suitable candidate for specific openings. Hence, the MPPSC mentions the eligibility criteria for your reference to avoid further discussion.
MP ADPO Eligibility - Age
You must fall into the age bar of 21-40 years to become eligible for applying/competing in the exam.
You must stay within the age cap of 40 years at the time of appointment/accepting your position as ADPO. Also, this condition applies to all categories.
Candidates from the designated class will benefit from age-related concessions set by the Government of India.
Note: SC/ST candidates may be eligible for a 5-year relaxation. Although it is not mandatory, it is enforced by state and federal law.
MP ADPO Eligibility - Qualification
Candidates must come upon the academic provisions for the distinctive paper.
Contenders must have a law degree or a coequal from an accredited university.
Preference will be allotted to first-division prospects and two-year bar practitioners.
It would also be advantageous if you obtained this degree outside of India, but it should be worth the same as an LLB in India. Also, having at least two years of experience as a lawyer is favourable.
MP ADPO Eligibility - Nationality
The nominee must be an inhabitant of India. If you are an NRI, you must obtain Indian citizenship before being deemed an eligible candidate.
Also, it would be preferable if you were a resident of Madhya Pradesh before submitting your application for the MP ADPO Exam 2023. To verify this, you must affix a resident certificate (obtained from the block).
It would help if you satisfied these provisions to dodge elimination because Indian nationality is required.
Note: Also, if you are filling the form under the women's quota, you must be a resident of Madhya Pradesh, and it is mandatory for every category.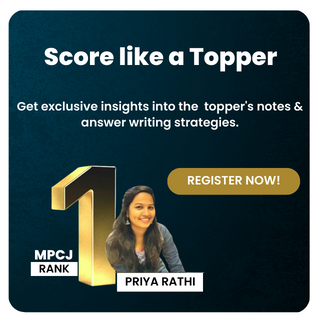 Summary - As a result, placing it in one receptacle, Eligibility is instructed in addition to exam preparation. You should also be conscious of all the essential standards, as this can be a settling-on condition. One such realm is eligibility. ADPO Madhya Pradesh has specified some prerequisites to aid you in becoming a District Judge in Madhya Pradesh. qualification, nationality, and an age limit are all required. So go along and scan it out and double-check the obtainable notification with you before moving with the form.
"So many of our dreams at first seem impossible, then they seem improbable, and then, when we summon the will, they soon become inevitable."