Summary: With the CUET exams close by, this article brings you all the NTA CUET Latest Updates 2023 that you must be aware of!
UGC (University Grants Commission) declared the CUET rule to be enforced from the academic year (2022-23). Nearly 242 universities, including DU and JNU, confirmed their participation in the Common Universities Entrance Test (CUET) 2023.
CUET 2023 exam will begin from 21 to 31 May 2023.
Many central universities will participate in the CUET (PG) 2023 for admissions to postgraduate and PhD programs.
Let's further understand the latest updates on the upcoming exam.
11 April 2023: Last date of the CUET application process
Ensure you fill out the application before the last day of the CUET application.
9 February 2023: CUET 2023 Registration Begins
NTA starts the CUET online registration process late in the evening on 9 February 2022; check for more details in the CUET 2023 Notification attached below.
15 December 2022: CUET 2023 Exam Dates are OUT
NTA has published the CUET 2023 dates on the official website, and the details are discussed in this article.
CUET 2023 Notification PDF
The most awaited CUET 2023 Notification is OUT! Check the PDF attached below for the application dates, syllabus and exam pattern information.
There are 33 languages in sections 1A and 1B. Section 2 domain subjects are updated to 27 subjects.

This year from the subjects/languages, the candidate can choose a maximum of 10 subjects from all three sections.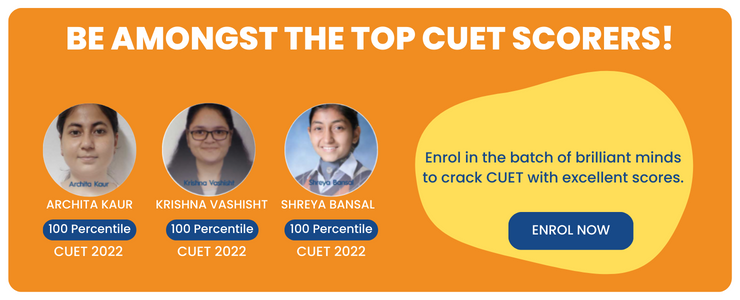 CUET 2023 Exam Pattern Released!
Let's gather some generic information about the CUET 2023 Exam Pattern:
This exam is divided into 3 sections– Language Paper (1A and 1B), Domain Paper & General Test.
Language Paper (1A and 1B): You will be asked questions based on 13 Indian languages in Section 1A and 20 Languages in Section 1B (Mix bag of regional Indian languages and Foreign languages). 40 questions are to be attempted out of 50 in each language.
NTA will test your knowledge of the subjects studied in your Class XI and Class XII in the Domain-specific Test of CUET. There are 27 such subjects included in this section. Pick and choose from the list as per your stream. 35/40 questions to be attempted out of 45/50.
The General Test is a replica of the most heard Aptitude Test but with a level simpler to the ones you have seen or heard in IPMAT, NPAT or JEE Main B.Arch. 50 Questions to be attempted out of 60.
According to the CUET Exam Pattern, Section 1 is divided into two sections:
Section 1A (mandatory)
Section 1B (optional)
You can opt for section 1B for other French, German, and Japanese languages.
In the second shift, if opted for, you will appear for the other four domain subjects and an additional language test (Section 1B).
The UGC will announce the detailed exam pattern and eligibility criteria.
The CUCET paper is expected to have 3 sections and about 100 MCQs from various topics like Numerical Aptitude, Data Interpretation, Analytical Skills, Reasoning, General Aptitude, Language(s), etc.
Read more: Short tricks to enhance your quantitative preparation for the CUET exam
CUET Exam Pattern for Domain-Specific Test
This section has 27 subjects, of which a candidate must choose six domains they wish to pursue in their UG course. The 27 subjects are as follows:
Accountancy, Biology, Business Studies, Chemistry, Computer Science/ Informatics, Practices, Economics, Engineering Graphics, Entrepreneurship, Geography, History, Home Science, Knowledge Tradition, - Practices India, Legal Studies, Commercial Arts, Mathematics, Physical Education/ NCC, Physics, Political Science, Psychology, Sociology, Teaching, Aptitude, Agriculture, Mass, Media/ Mass Communication, Arts, Performing Arts, Music General, Sanskrit.
Questions related to the domain-specific topic will be asked in this section.
Read more about Short tricks to crack the CUET exam on the first attempt
CUCET Exam Pattern for Section 3
The general aptitude section is mandatory for admission to one of the 90 central universities. The general test will include questions based on:
General Knowledge
Current Affairs
General Mental Ability
Numerical Ability
Quantitative Reasoning (Simple application of basic mathematical concepts)
Arithmetic/ algebra
Geometry/ mensuration/ statistics
Logical and Analytical
Reasoning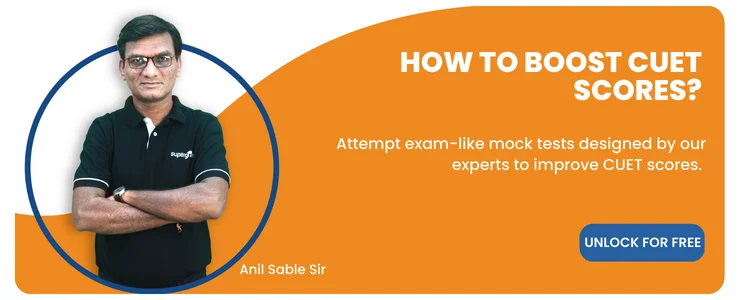 Conclusion
It is clear that the CUET Latest Updates 2023 are critical and can be used to help students prepare for their exams. This update is handy for those who are planning to study at CUET in the near future. The new syllabus and question pattern will give the students an idea of what to expect from their exams. The latest updates also provide students with important information about the application process and other important details. With the help of CUET Latest Updates 2023, students can stay updated and make their preparation for the exams easier.
Check: CUET BA Syllabus