Reader's Digest: English speaking skills can be tedious without the right approach. Read this interesting blog post to learn the ultimate tricks to improve your English speaking skills for CLAT 2024. Discover the CLAT topper's suggestions to score more in the English section and more.
Why Improve English Speaking Skills for CLAT 2024?
Do you read every day to enhance your English speaking skills? Most of you might be thinking about why we should improve our speaking skills, as CLAT does not have any interview round. Now, let's dive into the post to learn short tricks to improve your English speaking skills for CLAT.
The English section or reading comprehension is essential for the Common Law Admission Test (CLAT). This section has about 28-32 questions, which means around 20% of the question paper comprises English questions.
Download Free Study Material for CLAT Exam 2024 by LegalEdge
The following are some of the reasons to improve your English speaking skills:
It will help you give a good presentation in moot court when you go to top law schools.
It helps in developing your personality skills.
With a developed personality, you will gain a lot of confidence
Also, it will help you better understand the concepts and every around you in a law school.
If your communication is solid, you can interact well with your teachers and different types of people in your law school.
4 Quick Ways to Improve English Speaking Skills for CLAT 2024
Anything learned in fun ways makes you know quickly and remember for a long time. Here, I will share one example through an imaginary character named "Geetha."
Geetha couldn't speak even one sentence in English, and she used to admire the people who spoke English fluently. It was always her dream to speak fluent English.
She joined the spoken English classes for one month. Though classes won't make you perfect and expert in English, they will make you overcome the fear of speaking in front of others.
Also, she started thinking in English. It sounds a little funny, but she did that. After that, she created a page on Instagram and started making fun posts with words she had learned.
Geetha started interacting with other people in English, which helped to improve her language skills. You can also follow the simple methods below to improve your English speaking skills and perform well in the CLAT Entrance Exam 2024.
Imitation
Understand and teach good vocabulary
Making a habit of reading
Having conversations with people around you
Improve English Speaking Skills for CLAT 2024 - Imitation
In this method, you are supposed to learn anything by listening. Most of the time, you will be around people with good language skills. So, in that case, what you can do is you can re-watch their lectures, or you can watch videos related to them.
Read more: Short tricks to improve your CLAT time management skills
And you can also try to develop a similar word usage or develop a similar ascent.
Some aspirants develop a separate ascent by watching Hollywood movies. Remember, it is up to you to decide what kind of ascent you want to speak.
Improve English Speaking Skills for CLAT 2024 - Understand & Inculcate Good Vocabulary
Understanding and teaching a good amount of vocabulary words in your language is essential to have a smooth conversation with others. Also, it will help you to solve CLAT English, including Comprehension questions, easily in the upcoming exam.
You can understand the vocabulary words by using the following techniques:
Root word
Mnemonic (attaching some story or sentence to a word to remember the particular word for a long time)
Before going to bed, try to write down how your day was altogether in one sentence.
Your

CLAT study plan

must include the task list, like giving one new vocabulary word to your day each day. In this way, you will learn more than 100 new words in four months, and you can use those words in the future.
Try to make sentences using words or idioms that defend your situation.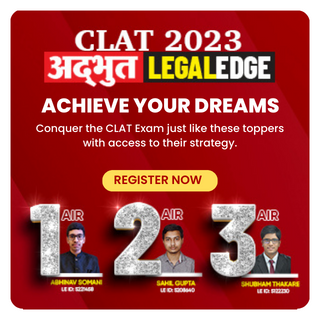 Improve English Speaking Skills for CLAT 2024 - Reading, Reading, and Reading!
Making a habit of reading not only helps improve your language skills. But will also help to solve reading comprehension passages.
Here are a few tips to help enhance your reading skills and CLAT preparation levels.
Start with your area of interest, which means you have to start with the article or the newspaper headline you like more for one hour.
Newspapers will always have fresh content from different journals by different writers every day. So, the newspaper is one source that you can rely on.
Stay away from a particular type of writing.
Read more: Short tricks to crack the CLAT exam on the first attempt
Improve English Speaking Skills for CLAT 2024 - The Conversation is the Key!
Whatever form of conversation you are having with your friends or family members, try to have it in the English language.
If you are taking yourself or writing something in your diary, try to avoid writing or talking in your mother tongue. Instead, start talking to yourself in English. In this way, you can enhance your speaking skills and confidence levels.
Try to use the words you attach to your daily conversation with people around you.
Summing Up - We can conclude that English is essential for CLAT 2024 preparation. Note down the pointers to improve your English speaking skills. Good Luck! Happy Reading!
" Success is no accident. It is hard work and, most of all, learning, studying, and sacrificing your love of what you are doing or learning to do. "