Several law schools spread across the country provide various law programs to interested candidates. The courses in the field of Law are divided into undergraduate, postgraduate, Integrated, Diploma, Ph.D., and Short term programs.
If you are a 12th pass-out candidate or a high school student desiring to pursue a career in the field of Law? Here is a list of information you should be aware of.
To begin with, know the relevant UG law programs offered and entrance exams to crack to study in the top colleges that provide high-quality education.
This article brings you a list prepared to help you target the Best Law Schools in India for the academic year 2022.
List of Best Law Schools for Undergraduate Programs 2022
Picking the right college to study law or any course for instance is crucial. Based on academic interest and performance at the school level, you get to pick the law schools.
The list of top 10 Law colleges in India along with important information is developed as follows.
1. National Law School of India University, Bangalore
College Details
UG course offered: BA.LLB
Entrance Exam: CLAT
NIRF Rankings: 1
NIRF Score: 78.06
Private/ Public College: Public
Fees: INR 2,88,855 (Yearly)
Seats: 120
Download FREE Study Material for CLAT 2022 by LegalEdge
2. National Law University, Delhi
College Details
UG course offered: BA.LL (Hons)
Entrance Exam: AILET
NIRF Rankings: 2
NIRF Score: 74.55
Private/ Public College:
Fees: Public
Seats: 80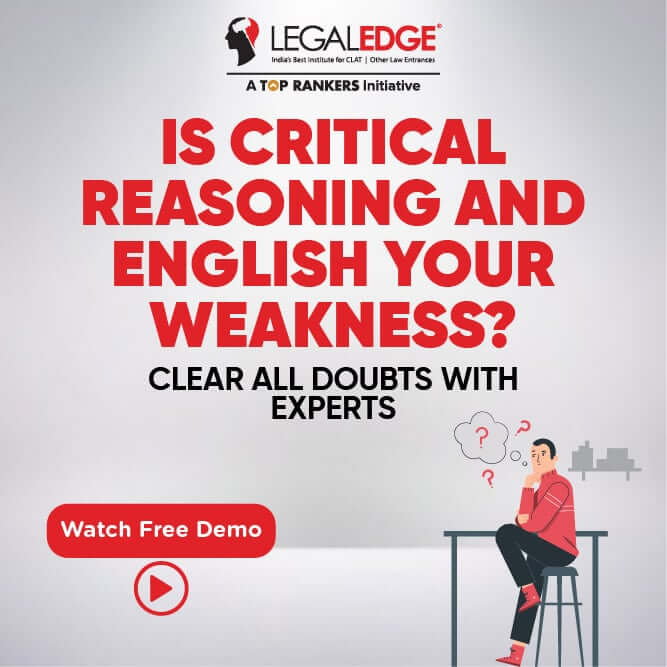 3. NALSAR University of Law, Hyderabad
College Details
UG course offered: BA LLB (Honours)
Entrance Exam: CLAT
NIRF Rankings: 3
NIRF Score: 72.39
Private/ Public College: Public
Fees: INR 232000
Seats: 120
Read more: When to start law exam preparation
4. Hidayatullah National Law University, Raipur
College Details
UG course offered: BA.LLB (Hons)
Entrance Exam: CLAT
NIRF Rankings: Null
NIRF Score: Null
Private/ Public College: Public
Fees: INR 1,75,000
Seats: 170
5. Jamia Millia Islamia, Delhi
College Details
UG course offered: BA-LLB
Entrance Exam: JMI entrance exam
NIRF Rankings: 7
NIRF Score: 64.67
Private/ Public College: Government-funded university
Fees: INR 52000 - 2L
Seats: 60
Read more: Career Options after Law
6. National Law University, Jodhpur
College Details
UG course offered: B.B.A., LL.B. (Hons), B.A, LL.B. (Hons.)
Entrance Exam: CLAT
NIRF Rankings: 8
NIRF Score: 63.41
Private/ Public College: Public
Fees: INR 1,15,000
Seats: 197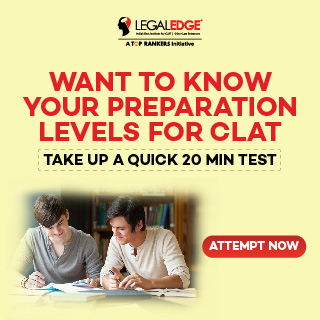 7. Gujarat National Law University, Gandhinagar
College Details
UG course offered: BA/ BCom/ BBA/ BSc/ BSW LL.B. (Hons.)
Entrance Exam: CLAT
NIRF Rankings: 6
NIRF Score: 65.18
Private/ Public College: Public
Fees: INR 2,37,000
Seats: 198
8. National Law Institute University, Bhopal
College Details
UG course offered: BA-LLB
Entrance Exam: AILET
NIRF Rankings: 14
NIRF Score: 52.89
Private/ Public College:
Fees: 9.18 Lakhs for 5 years
Seats: 122
Read more: Short tricks to prepare for Maths for Law entrance exams in India
9. The West Bengal National University of Juridical Sciences, Kolkata
College Details
UG course offered: BA-LLB
Entrance Exam: CLAT
NIRF Rankings: 4
NIRF Score: 71.24
Private/ Public College: Public
Fees: INR 196200
Seats: 89
10. Rajiv Gandhi National Law University, Patiala
College Details
UG course offered: B.A. LL.B. (Hons.)
Entrance Exam: CLAT
NIRF Rankings: 16
NIRF Score: 50.98
Private/ Public College:
Fees: INR 211000
Seats: 180