Law as a profession is one of the most popular career options among students in recent years, as there are many opportunities available after completing a law degree.
If you aspire to pursue a law degree, then a lot of confusion about the preparation might be running through your mind, like when is the right time to start your exam preparation, the best resources, and more.
Remember, each one of your preparation may vary. So, the preparation time varies from one person to another person.
To help gear up your preparations for upcoming law entrance exams in India, this post provides you with detailed strategies to crack the exam with a high score.
So, why late? Walk through the post to know when to start the Law Exam Preparation, tips & tricks to follow to crack the law entrance exams on the first attempt.
What is the Right Time to Start Law Entrance Exam Preparation 2023?
According to experts, the law exam preparation requires at least six months to one year. Many of you decide to prepare for Law Entrance Exams alongside your board examinations preparation.
If you are appearing for more than one law entrance exam, you would require an effective study plan and strategy.
As said above, each one's grasping power and understanding capacity may vary. Therefore, start your preparation at least 6 months before the exam advised.
Download Free Study Material For CLAT Exam by LegalEdge
When you start early, you will have ample time to finish the syllabus and do a thorough revision.
Also, it will help you get a fair idea about where you are committing mistakes and how to overcome those mistakes.
If you have ample time, you can utilize that time to develop the core skills required to crack the entrance exam.
How to Plan Your Law Entrance Exam Preparation 2023?
There are various tactics you can follow for law entrance exam preparation. Each exam pattern can vary, but the subjects are almost the same.
Most of you are not fortunate to know about your goals while in school, while a few plan it early! If you have set your goal to get admission to one of the top NLUs like NLSIU, Bangalore, you must start early and smartly!
You can plan your preparation by keeping the below points in mind.

Know the detailed Exam Pattern and Syllabus
Before starting your preparation, you must go through the detailed pattern and syllabus of the law entrance exams.
Knowing the detailed paper pattern will let you understand the structure of the exam, mode of exam, and type of questions, whereas the syllabus will help you know get an idea about the important topics from the law exam point of view.
Prepare a Study Routine
Once you are aware of the pattern and syllabus, the next step is creating a study plan. A good preparation strategy will help you deal with more difficult and complicated topics effortlessly.
CLAT preparation requires a consistent approach, which can only be maintained by following a study routine.
Divide the topics from most important to least important as per the weightage of each subject.
You must give equal importance to all the subjects in your

Study plan for Law Entrance Exams

.
If you are already well versed with any topic, give less time. Instead, allot more time for the topic you are weak.
Get Expert Guidance
If you are finding it difficult to prepare any subject or topic on your own, you can always join the best online coaching for Law Exam Preparation.
This way, you will be trained by expert faculty who shall explain concepts in-depth and help you reach your goal. Another advantage is you will get access to free mock tests, topic-wise tests, and full-length tests.
By attempting these tests, you can analyze your performance levels and focus on improving weaker sections.
Take up Regular Tests
Along with just preparing for the important topics, take up law exam mock tests to analyze your preparation levels.
Taking up

Mock Tests for Law Entrance Exams

shall help you improve your confidence levels.
Also, they will help you know the different types of questions asked in the upcoming exam.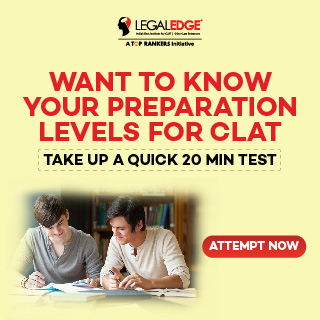 Solve Previous Year Papers
Previous year's question papers are one of the best sources to enhance your preparation for upcoming law exams.
Suppose you are preparing for the CLAT exam and solving the previous year's CLAT Question papers with full dedication; the results can prove a great source of motivation for you.
But, if you lack in attempting them with full concentration, they can make you demotivated. Hence, it is essential to take attempt question papers seriously as they act as swords with two edges.
Don't Overstudy
As you are already preparing for the board examination, you might be overburdened. Hence, don't keep studying continuously.
Take breaks and pause your study hours.
How to Manage Law Exam Preparation along with Boards?
The inability and difficulty in dividing your time between law exam preparation and school studies can sometimes cause you to lose confidence affecting your overall performance.
Time management is the key to success in both exams. You can simultaneously prepare for the law exam and boards with the right strategy and planning.
Here are a few quick tips for law exam preparation along with boards.
Begin your law exam preparation early. A minimum of 6 months is required to complete law entrance exam preparation.
Join online coaching to get quality coaching from experts. This way, you can save a lot of time traveling.
Make sure to follow the study plan you have prepared every day without fail.
Spend more time at the weekends for law exam preparation. Follow the 70:30 rule.