Summary: How many types of fashion design are there in India? Here we explore the various types of fashion design that have emerged in India over the years.
Fashion design in India has been around for centuries, with the traditional Indian textile industry providing the foundation for modern Indian fashion. India is a kaleidoscope of culture, tradition, and fashion!
From the bright and beautiful sarees of Rajasthan to the trendy salwar kameez of Punjab, the Indian fashion industry is a vibrant and diverse one.
But what types of fashion designs are available in India?
In this article, we look at some of India's fashion design styles and find answers to the question - How many types of fashion design are there in India?
How many types of fashion design are there in India?
There are several types of fashion design in India! However, we have covered 10 such types of fashion design in the article below.
1. Traditional Indian Wear
India's rich cultural heritage has inspired this type of fashion design. Traditional Indian wear includes saris, salwar kameez, anarkalis, and lehengas. These garments feature intricate embroidery and designs, often in bright colours, and can be worn for formal and informal occasions.
2. Bollywood-Inspired Fashion
India's film industry, Bollywood, is one of India's most influential sources of fashion inspiration. From colourful sarees to traditional suits, Bollywood-inspired fashion is often flashy and eye-catching. This type of fashion design can be seen in many fashion weeks and on the streets of Indian cities.
Check: What does Fashion Designer do?
3. Streetwear
Streetwear is a popular trend in India inspired by global streetwear trends. This fashion designer is often edgy and features vibrant colours and bold graphic prints. Streetwear is also popular among Indian youth and can be seen in many music videos, fashion shows, and even on the streets of India.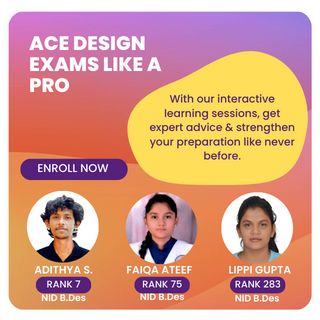 4. Fusion Wear
This fashion design combines traditional Indian garments with modern global trends. Fusion wear often features intricate embroidery, bold colours, and modern silhouettes. Fusion wear is popular among Indian fashionistas who want to mix traditional elements with modern global trends.
Check: Career in Fashion Designing
5. Contemporary Indian Fashion
This type of modern fashion design often focuses on minimalism, sleek silhouettes, and high-end fabrics. This type of fashion design is often seen in fashion weeks and on the runways of India's major fashion cities.
6. Haute Couture Designers
These fashion designers create garments and accessories based on client requests. These are called custom designs because they are made based on the client's personality, measurements, style, and preferences.
Everything is made by hand from the beginning to the end, and it entails tasks including seam stressing, stitching, and embroidery. The Haute Couture clothes don't have a set price because they are customised.
The typical annual compensation for these designers is INR 555,000.
Check: What does Fashion Designer do?
7. Sportswear Designers
These designers create apparel for sporting events and exercise. Since most people are now focusing on living a healthy lifestyle, sporty fashion is currently popular. Therefore, sportswear designers are highly demanding to produce cosy, practical, effective, and long-lasting styles. The creation of sports apparel requires additional resources from the designers. However, the pricing is reasonable, and the quality is good. The typical annual compensation for these designers is INR 8,50,000.
Check: How to learn Fashion Designing at Home 2023
8. Footwear Designers
These creators create footwear for all people. To produce the best footwear designs, the two main qualities designers need are creativity and innovation. They might work for different fashion houses, brands, high-end retailers, catalogue businesses, and other shoe stores.
The responsibilities of footwear designers include interacting with consumers and creating fresh designs using various types of footwear materials. The typical remuneration for these designers is INR 4,20,000.
9. Kids Wear Designers
These designers provide clothing for young children, including babies, toddlers, and younger kids ages 6-7. They must create fresh ideas, choose the appropriate materials, patterns, and outfits, and manage manufacturing within the allotted time frames.
When creating clothing, these designers must use extreme caution.
These patterns must be soft, lightweight, practical, and comfy for children.
The typical yearly income for these designers is INR 6,00,000.
Check: Who is the best Fashion Designer in India?
10. Eco-fashion
These designers produce current, fashionable, and reasonably priced clothing simultaneously.
Since most objects or fabrics are made from sourced materials, many are also excellent for the environment.
Designers typically create these things for consumers who desire to dress in ecologically friendly and socially conscious ways at a fair and reasonable price.
Check: What is the salary of a Fashion Designer?
Conclusion
Fashion design in India is constantly evolving, and many different types exist.
From traditional Indian wear to contemporary Indian fashion, India's fashion industry will continue growing and evolving.