Reader's Digest - If you are interested in a career in law, then the post of District Judge in Tamil Nadu could be the perfect opportunity for you to make a difference in the lives of the people of the state. This article will provide an overview of the eligibility requirements for a District Judge in Tamil Nadu and discuss what it takes to become one.
What is one of the most important aspects of participating in the Judiciary Exams? Of course, the eligibility criteria, because if you fall short in it, then no one can prevent your elimination.
So, how are you going to overcome this problem? Where are you going to hunt for the solutions? On the web? Or to your colleagues? Don't know?
Hello there, the determined and dedicated aspirants of the Judges Examination in Tamil Nadu! With the recent updates of 176 vacancies (tentative) in 2022-23 (upcoming examinations), we have conveyed some incredible stuff for you all. Yes, you heard it right.
If you are unaware or uncertain about the eligibility criteria you must fulfil for the Tamil Nadu Judge Exam, then that wait will be over now. We have ensembled all the important details and information to help you fill up the upcoming judiciary examinations form correctly.
Tamil Nadu District Judge Eligibility - An Overview
What would be better than a quick walk-through across all the necessary elements of District judge exam eligibility? Later, we will dive into each section exhaustively. So first, check out the primary points in the table below.
To begin with, Tamil Nadu Judiciary Exams Eligibility is determined by the TNPSC Civil Judge Commission, which publishes a list of prerequisites addressed to all the Judge Aspirants.
So that they can cross-check their eligibility before the examination. This parameter includes particulars like Nationality, Age, Qualification number of attempts, etc.
Also, every aspirant must fulfil this prerequisite because if they fail, they will be rejected, and no inquiry will be entertained. However, the best part is that the Tamil Nadu Service Commission will provide grants and relaxation to you regarding qualifications (aggregate score/examination score) and age if you hail from the SC/ST candidates.
Tamil Nadu District Judge Eligibility - General Criteria
Here is a sharp response to all the queries storming inside your mind about the Judiciary exam eligibility:
District Judge Exam Eligibility in Tamil Nadu

Age
Maximum age: 40 years. Minimum age: 22
Please keep in mind that the age limit will vary depending on the category.
Qualifications (Expertise and Education)
You must be a law graduate from a government-recognized institute or university.
Nationality
You must be an Indian citizen.
Attempt you can do
Until the Maximum Eligible Age is reached
Required Experience
There is no prior experience required.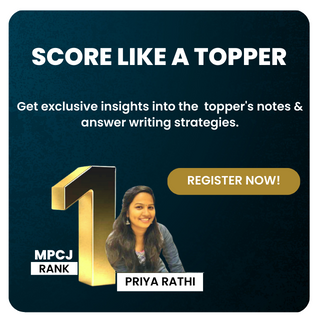 Tamil Nadu District Judge Eligibility - Age
For acquiring the position of District Judge, the Tamil Nadu Public Service Commission has set an age bar.
If you have a General background, your minimum age should be 22 years; candidates less than 22 years won't be considered eligible for this role.
Also, It is 25 years for practising advocates/pleaders, assistant public prosecutors, SC(A)s, STs, MBCs/DCs, SCs BCMs, BCs, destitute widows, and all other categories. But what about the upper age limit? They are as follows:
Tamil Nadu Judiciary Eligibility: Maximum Age limit

Criterions

Prescribed age
Students who have recently completed LLB
27 yrs
Practising Advocates from SC/ST, Women, and another reserved category
40 yrs
Practising Advocate (General category)
35 yrs
Read More - How to Prepare for Judiciary Exams at Home?
Tamil Nadu District Judge Eligibility - Educational Qualifications
Tamil Nadu Judiciary Eligibility: Qualification

Criteria

Qualification/Educational Expertise
LLB/Recent Graduates

You need to have an LLB degree from a BCI-recognized University in India.
You should be eligible to enrol as a professional lawyer in the state bar council.
Also, you need to have a 50% (all passed) score in his final results. This score is 45% in the reserved category.
Additionally, the degree must have been obtained 3 years before the official examination date.

For Active Practitioner

You must hold an LLB degree from a BCI-accredited Indian university. Also, As a professional lawyer, you should be able to join the state bar council of Tamil Nadu.
You need to have experience of at least 3 or more 3 years.
Notes: Any advocate who holds a law degree and has been registered with the state bar council yet has not practised for 3 years is still eligible under the Fresh Graduate Category. However, he/she must fulfil all the terms and conditions laid by TNPSC for Judicial Examination in Tamil Nadu.
Check Out - How to Start Judiciary Exam Preparation at Beginner Level?
Tamil Nadu District Judge Eligibility - Nationality
Similar to Age and Qualifications, Nationality is another major aspect in the District judge exam eligibility in Tamil Nadu. So, you must be careful about it, just like the other aspects of eligibility. You must remember that:
You must hold Indian Citizenship.
Must have a Bachelor of Laws degree from a university established by law in India and recognized as such under the Advocates Act of 1961.
Also, you need to be a native speaker of Tamil, and if you are from another state and Tamil isn't your first language, then make sure to become proficient in it before applying.
Note: It is a mandatory element that you must read, write and speak Tamil if you wish to get selected.
Tamil Nadu District Judge Eligibility - Number of Attempts
Regarding the number of attempts you can make to participate in the Tamil Nadu Judiciary Exams, the best part is that there is no restriction unless you exceed the maximum age limit prescribed by the Tamil Nadu Public Service Commission.
It means that if you are from the General category, you can participate only till the age of 35, while the SC/ST nominees can apply until they reach 40.
Read More - Judiciary Exams Study Plan 2023
Tamil Nadu District Judge Eligibility - Experience
To become a District Judge in Tamil Nadu, there are no strict conditions around experience.
So anyone who has recently completed their graduation (LLB) is equally eligible as those who have been practising as an advocate.
However, you must register under the state bar council, or they will cancel your candidature.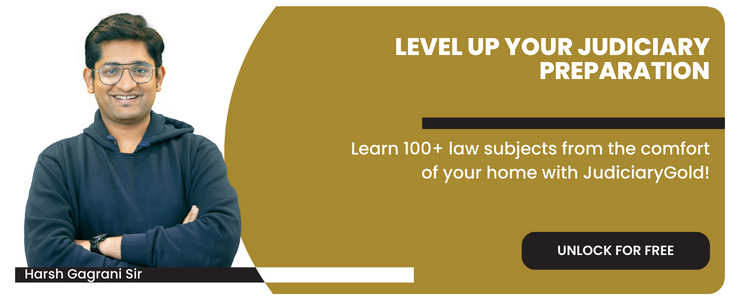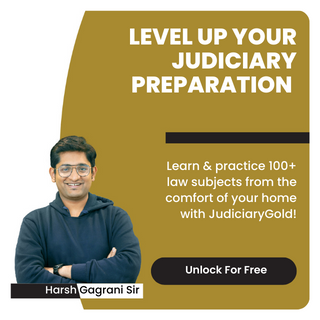 Tamil Nadu District Judge Eligibility - Points to Avoid Disqualification
Just like the desirable skills required for being a District judge, there are a few characteristics that you must not possess to acquire the position the judge successfully:
You should not have more than one spouse at a time. It means your candidature will be considered nullified if you haven't divorced your 1st spouse at the time of marrying your second spouse.
If you have been a government employee and have been barred from participating in any government examination/jobs.
If you are barred from rolls by any bar or council, then you will not be considered ideal for the District judge position.
If your documents are counterfeit from illegal sources, your candidature will get nullified.
Click Here - Online Coaching Classes in Judiciary
Tamil Nadu District Judge Eligibility - What Next?
For a thorough understanding of the position and the selection process, candidates should review the points related to the Tamil Nadu Public Service Commission's Civil Judge exam eligibility listed below.
Once you successfully clear all the examination rounds, you must bring your original documents.
If you err to show confirmation of birth, he or she must create a birth certificate for the proper title of the age limit.
You need to have expertise in Tamil and Telugu language.
You will not be appointed unless you promise mental and physical soundness.
Your character and conduct must be pertinent to the position. Also, you must present three three-character certificates from people unrelated to you, such as an Advocate or a Senior Advocate. There should be three such documents.
Summing Up - Now that we have reached the end of this blog about District judge exam eligibility in Tamil Nadu, you must have gathered that akin to other examinations. This one, too, has some terms and conditions that must be adhered to pave your path as a District Judge. You must strictly follow the limitations set for age, qualifications, and other aspects. Only then will you be able to become a District Judge.
"We generate fears while we do nothing. We overcome these fears by taking action."