Summary: Graphic designing is a developing field in India. Upskilling has surged the demand for skilled designers. It is a rewarding and fulfilling career field that offers job satisfaction and opportunities to create impactful designs. Here's more details to Is graphic designing a good career in India?
With the rise of digital media and technology, the demand for skilled graphic designers is growing rapidly in India.
This is because businesses want to ace the marketing game. Here graphic designers play a crucial role by creating visually appealing and engaging content.
To become a graphic designer in India, you have to complete a professional course offered by a leading college in India.
Read more to know about - Is graphic designing a good career in India?
Read more: Top Design Colleges in India
What is Graphic Designing?
Graphic designing is the art of creating visual content and using the same to communicate information and message. This technique combines colours, imagery and typography to create print, digital media and web designs.
Graphic designers use various software tools such as Adobe Photoshop, Illustrator, and InDesign.
This helps them to create designs such as logos, brochures, websites, and advertisements.
A graphic designer's major skill set is understanding clients' needs and offering creative solutions to communicate their message effectively.
Check: How To Learn Graphic Design At Home
Popular Graphic Designing Job Profile
Graphic Designing has huge scope due to the diversity the field has seen in a few years. The advent of the internet has also increased the bar leading to advancement in this field. Here are some popular Graphic Designing profiles:
Graphic Designer: This is the most common job profile in graphic design. Graphic designers use their creativity and technical skills to create visual designs for print, digital media, and other mediums.
Art Director: Art directors are responsible for designing and directing the visual aspects of a creative project. They collaborate with graphic designers to design the final product that meets the client's needs.
UI/UX Designer: User Interface (UI) and User Experience (UX) designers create designs and layouts for applications and websites. They focus on making the interface consumer friendly, easy to navigate, attractive and enjoyable.
Brand Identity Designer: Brand identity designers mainly work to set up a digital visual identity of the brand. They are entrusted with designing logos, picking the right colour schemes and other elements to create a consistent brand image.
Packaging Designer: These designers work in the packaging industry and create functional designs for product packaging, such as boxes, bags, and labels. The major focus here lies in creating a design that effectively communicates its message to the audience.
Motion Graphics Designer: A Motion graphics designer creates animated designs for websites, videos and digital platforms. They use advanced software to create animation and dynamic effects.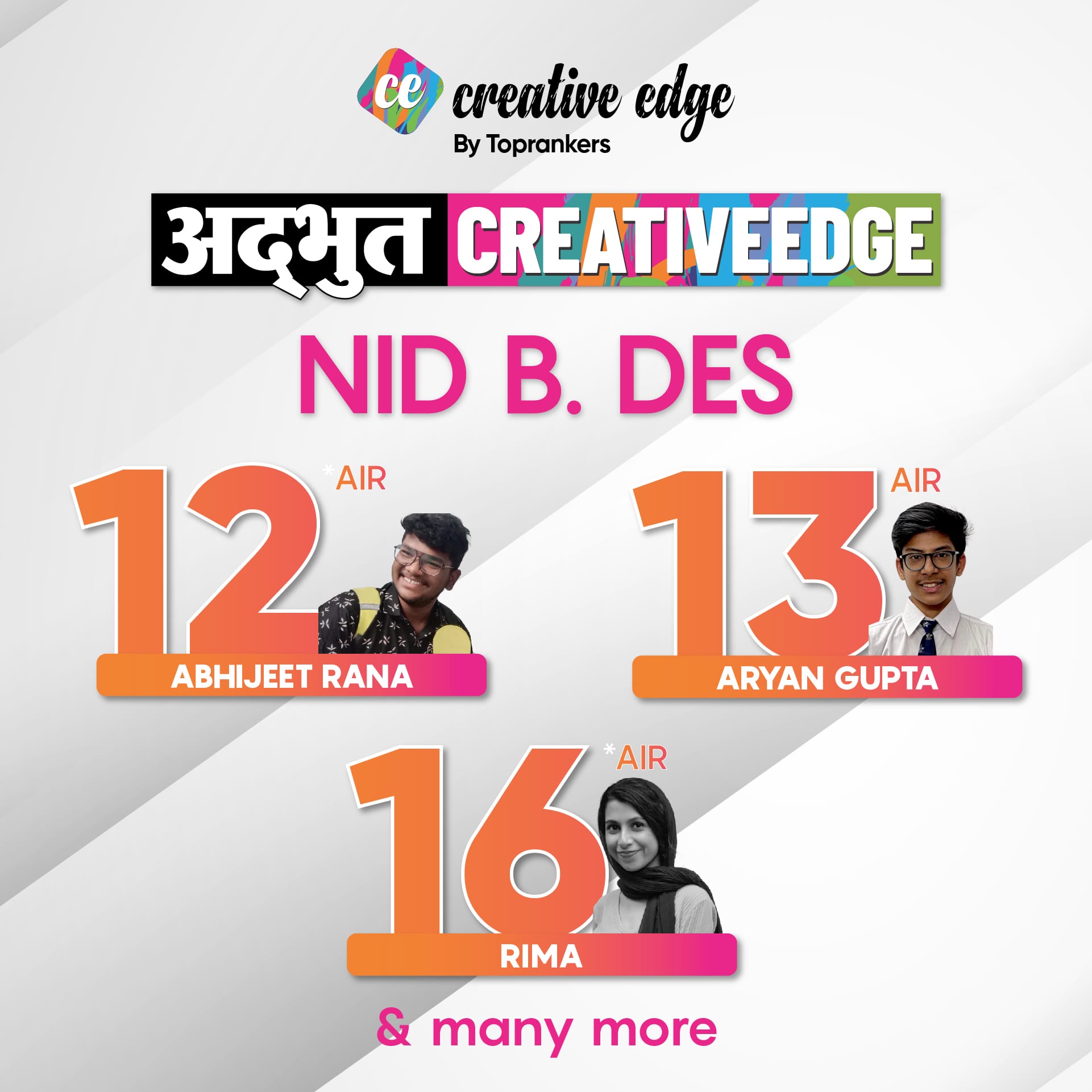 Is graphic designing a good career in India?
Graphic designing is a growing field in India due to the advancement of the internet. The demand for skilled professionals has seen exceptional growth in recent years. There is a high demand for creative and visually appealing designs for various industries.
With the growth of digital media and e-commerce in India, the demand for skilled graphic designers has also increased. Companies now need professionals who can create visually appealing designs for their mobile apps, websites, social media and other digital platforms.
The rise of startup culture and the growth of digital marketing will create many opportunities for graphic designers. This is because, now, the brands focus more on developing their brand identity and marketing. Here are the following industries that offer high scope to graphic designers in India:
Print and Digital Media
Advertising Agencies
Production Houses
Website
Edtech
Check: How To Do Graphic Design?
Salary for Graphic Designers
The starting salary for a graphic designer in India ranges between Rs. 2-4 lakhs per annum
After gaining experience, the salary of a graphic designer can rise up to 5 to 15 lakhs per annum
Those Graphic designers having major skills in UI/UX design and web design earn high as compared to others
Check: What do Graphic Designers do?
How to Become a Graphic Designer
Becoming a Graphic Designer in India is easy, and you have to clear an entrance exam and enrol in the course offered by the college. Learn more about the same below:
Popular Graphic Designing Course
Program Name
Eligibility Criteria
Bachelor of Design
Candidate must have passed class 10+2 with at least 50% marks in any of the subjects from a recognized university
Graduate Diploma Program in Design (GDPD)
Bachelor of Visual Arts (BVA)
Bachelor of Fashion Technology
Top Graphic Design Colleges in India
Various colleges offer admission to candidates in Graphic Designer after class 12th. One has to qualify for the entrance exams conducted by the authority. You can check out the colleges along with the fees offered in the table below:
| | |
| --- | --- |
| College Name | Course Fee |
| NIFT Delhi | Rs 1,00,000 |
| NEILIT Delhi | Rs 7300 |
| Pearl Academy | Rs 26,00,000 |
| LISAA School of Design, Bangalore | Rs 1,50,000 |
| New Delhi YMCA | Rs 30,000 |
Check: Who is a Graphic Designer?
SkillSets Required to Become a Graphic Designer
It is essential to have a specific skill set to become a successful graphic designer. These skill sets enable you to create visually appealing designs that help you to communicate your message effectively. Here are some of the key skill sets required to become a graphic designer:
Creativity
Communication
Technical Skills
Attention to Detail
Time Management
Adaptability
Problem-solving
Collaboration
Check: What does a Graphic Designer do?
Conclusion
In conclusion, graphic designing is a rewarding career with various opportunities in India. If you want to pursue a career in graphic design or enhance your existing skills, Toprankers.com offers a range of courses to crack Graphic Designing entrance exams.