Are you a law enthusiast with a passion for business? Are you interested in exploring the intersection of law and management? If yes, then the Integrated Program in Law (IPL) at IIM Rohtak might be what you're looking for! But before you start dreaming of becoming the next big corporate lawyer, let's look at the eligibility criteria for this exciting program.
IIM Rohtak IPL 2023 Eligibility Criteria - Overview
But before you get too excited about applying for the program, you must meet the IIM Rohtak IPL eligibility criteria. Let's take a closer look at what these criteria are.
IIM Rohtak IPL Educational Qualifications
To be eligible for the IIM Rohtak IPL, you must have passed the Class 12th examination or its equivalent from a recognized board with a minimum of 60% marks.
In addition, you must have studied English as a subject in the Class 12th examination.
IIM Rohtak IPL Age Limit
The upper age limit for the IIM Rohtak IPL is 20 years as of July 31 of the year of admission. However, there is a relaxation of 3 years for candidates belonging to Scheduled Caste (SC), Scheduled Tribe (ST), and Persons with Disability (PwD) categories.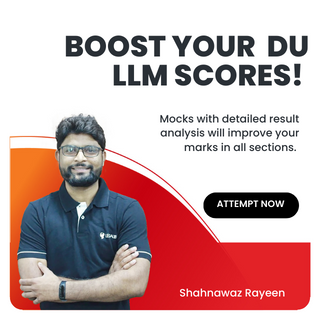 IIM Rohtak IPL Eligibility for Related Entrance Exam
See, if a law career from Rohtak is on your target list, you have two pathways to pursue it. You can either appear for this institute's IPMAT exam or CLAT (Common Law Admission Test) administered by the Consortium of NLUs.
We're sharing the eligibility criteria for both exams in this section. Understand and choose your entrance wisely!
CLAT 2023 Eligibility for IPL Program
To qualify for the IPL, applicants must take the Common Law Admission Test (CLAT) and score at least 50% (45% for SC/ST/PWD candidates).
The CLAT is a national-level entrance exam conducted annually for admission to undergraduate and postgraduate law programs in India.
READ COMPLETE DETAILS ABOUT CLAT ELIGIBILITY CRITERIA
IPMAT 2023 Eligibility for IPL Program
If you're interested in the IPL admissions at IIM Rohtak, but didn't take the Common Law Admission Test (CLAT) in 2023, don't worry! You can still apply for the IPM programme by taking the IPM Aptitude Test (AT) 2023.
Here are some key points to keep in mind:
When you register for the IPM AT 2023, select the option for the IPL Programme along with the IPM Programme.
The IPM AT 2023 will consist of four sections: Quantitative Ability, Logical Reasoning, Verbal Ability, and Legal Reasoning.
Eligible candidates must pay a non-refundable registration fee of Rs. 4175/- (Four Thousand One Hundred and Seventy-Five only).
Apply for IPMAT 2023 here.
IIM Rohtak IPL Eligibility for Personal Interview
After clearing the entrance exam, you will be called for a personal interview. The interview will assess your communication skills, general knowledge, and personality. It is important to note that the interview is an essential part of the selection process.
IIM Rohtak IPL Work Experience
Work experience is not mandatory for the IPL. However, candidates with relevant work experience in the legal or business field are given preference.
These are the basic eligibility criteria for the IIM Rohtak Integrated Law Program. However, meeting these criteria alone does not guarantee admission to the program. Admission to the IPL is highly competitive, and the institute looks for candidates with exceptional academic and extracurricular achievements.
IIM Rohtak IPL Application Process
How to apply for the IIM Rohtak IPL program:
Visit the official website of IIM Rohtak and click 'Apply Now' to register.
Register by entering your mobile number and email ID.
Login with the registration credentials and fill in the application form.
Scan and upload all the required documents, including photographs and signatures.
Enter the registration details for CLAT / IPM AT.
Pay the registration fee of Rs. 3890/- (for CLAT) or Rs. 4175/- (for IPM AT) via Net banking / Credit card / Debit card.
Apply and take a printout of the application form for future use.
Documents required for application:
Passport size colour photo
Self-attested 10th SSLC/SSC Certificate
Self-attested 12th HSC / VHSC mark sheet and certificate
CLAT / IPM AT scorecard
Online fee payment receipt
Self-attested copy of the following academic records (after SSC)