Summary: Are you wondering 'how to crack the SET exam?'. If yes, then you are at the right place. The Symbiosis Entrance test is one of the most aspired entrance exams. Thousands of students devote their precious time to SET preparation each year. This article will surely help you achieve your goal if you are among them.
Symbiosis International University will release the official SET brochure for the SET 2024 Exam. Therefore, this is a wonderful opportunity for all of you to enhance your preparation for better results.
Since there is tough competition, you must prepare well to get on the top among others.
Worried about where to begin and how to begin your preparation? If that is so, Don't Worry!!
We have curated the best SET Preparation Tips provided by our experts at SuperGrads (a pioneer in providing the best online guidance for SET).
So, what are you looking for? Follow SET exam preparation tips and better succeed in the upcoming SET Entrance Exam.
Download Free Study Material for SET 2024 Exam by Supergrads
What are the prerequisites for making the best Study Plan for SET 2024?
Before starting your preparation, you must make a study plan and stick to it. Also, note that you should make the best study plan depending on the days left for the SET exam 2024.
Firstly, focus on your strengths and weaknesses and allot the time accordingly.
Allocate at least 2 hours for each subject in your daily plan
Try to finish the topics that have more weightage first and then move to other topics
Make sure that you give extra for the topics that you feel difficult
Try to review your weak areas and work on it
Keep sufficient time for revision at the end
How to prepare for Symbiosis entrance test for BBA?
How Should I Prepare for the SET Exam 2024?
In the SET exam, you will be tested on four subjects: General English, Quantitative, Analytical & Logical Reasoning, and General Awareness.
SET preparation tips will help you to have a good hold on all these subjects to clear the exam on the first attempt. Also, you should have a strong command of the English Language.
Understand the Syllabus
The first step is knowing and understanding the SET Exam syllabus. Without knowing the SET Syllabus, you don't know what to study and what not to study. The SET Exam's exact syllabus guides you on the right path.
Read more: What is the remote proctored test in SET Exam?
Know the Exam Pattern
You must know the SET Exam pattern to know the total number of questions asked from each section, the marking scheme, and the duration for each section. Also, it will clarify the exam on which sections the more weightage is allocated.
Make Short Notes
When revising, you need not study all the syllabus topics briefly once again. So, you must ensure that you are making short notes at the time of preparation for SET exam. The notes should include all the important formulas and concepts of each section.
Know weaknesses and strengths
During the preparation, you need to know your weaknesses and strengths. It will help build strong areas and focus on the weaker areas to work hard. Start the preparation with the tough ones, and go to an easier one.
During the preparation, you will face many difficult questions, so try to solve the question with one or more methods. By doing this, your accuracy level increases in solving various questions.
Practice!!!
Practising the questions from the SET Previous Year Papers will help improve your speed and accuracy and build confidence. Also, you will get an idea about the difficulty level of questions and the type of questions asked in the exam.
Read News Paper Daily
Read English newspapers daily to perform well in the General Awareness and General English sections. Also, this will help you get a grip on the Vocabulary section.
Make Mocks Your Friends!!
Regularly taking the SET Mock Tests will teach you problem-solving techniques and time management skills. These tests will also help analyze your preparation levels for the exam.
Which are the Best Books for SET Preparation 2024?
The following are some of the highly recommended SET Preparation books by experts. You can include the books to prepare for Symbiosis entrance test during your SET Exam preparation.
| | |
| --- | --- |
| Quantitative Aptitude | RS Agarwal |
| Mental Aptitude | Subhkamna Publications |
| Logical Reasoning and Data Interpretation | Arun Sharma |
| Objective General English | S.P Bakshi |
| Manorama Year Book | Malayala Manorama Group |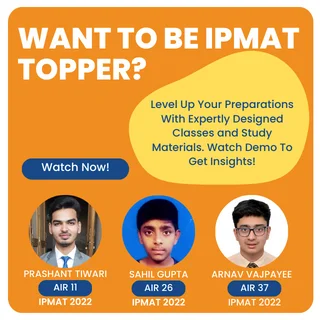 What is the One-Month Study Plan for the SET Exam 2024?
You should plan your last month's preparation smartly, as your success depends on it. You need to develop an understanding of the exam and try to put your hard work in the right direction.
Here is the preparation plan that you must follow during your one-month preparation.
| | |
| --- | --- |
| Topic | Preferred Time Allotment |
| Reading Newspaper | 45 mins |
| Vocabulary | 1 hour |
| Quantitative Aptitude | 2-2.5 hours |
| Reasoning | 2 hours |
| General Awareness | 1-1.5 hours |
| Revision for the day and planning for the next day | 1.5 hours |
| Solve Previous Year's Papers | 2-3 Weekly |
| Practice Mock Tests | 2 Weekly |
Check: SET Exam Eligibility
Six Months Preparation Strategy for SET Exam 2024
If you are considering beginning the preparation 6 months before then, it is a great idea, and you have ample time to complete the entire SET syllabus. Divide the preparation into three stages, i.e. Each stage includes 2 months.
1st & 2nd Month Preparation
Be thorough with the exam pattern and syllabus of English,

Quantitative Aptitude

, General Awareness, and Logical Reasoning.
Make a proper study plan for two months and complete studying all the important topics from each subject.
Ensure to finish studying the topics in depth from the best books
Choose the books in such a way that they include all the topics and concepts explained in depth.
3rd & 4th Month Preparation
Now finish any left-out topics that had to be studied in the previous month.
Begin your first stage of revision. Learn shortcuts for solving quant questions, English terminologies, and Reasoning logic.
Read newspapers and watch the daily news to be well-versed in current affairs.
Start solving previous year's papers weekly twice.
Attempt mock test series to analyze your preparation levels.
5th & 6th Month Preparation
Begin the last stage of revision and revise each topic again.
Try to do more and more revisions to be perfect in each topic and concept
Solve more and more previous year papers
Also, take up the mock test series to know the difficulty level of the SET question paper.
Check: SET Mock Tests
3 Months Preparation Strategy for SET Exam 2024
If you cannot begin the preparation well in advance, then three months is also sufficient to complete the topics. But, it requires regular preparation and consistent hard work.
1st Month Preparation
Be thorough with the entire syllabus and exam pattern
Know the topics in which you are weak and strong. Make a list of them separately and prepare a study plan.
Try to study for long hours and complete the topics. Read in-depth about each topic from each subject.
Choose the right book to read all topics and be prepared for the exam.
2nd Month Preparation
Watch news and read newspapers regularly to be thorough with

current affairs

.

Solve more and more questions from previous year's papers
Attempt mock test series and analyze your performance
Do your first revision and ensure to glance at the topics quickly
Learn shortcuts to answer the quant questions easily.
3rd Month Preparation
Begin the last stage of revision and complete studying all the topics well in advance.
Try to revise each topic and give it a quick glance.
Solve more and more question papers to improve your speed
Also, attempt more mock test series to analyze your preparation levels.
Which Type of Questions Are Asked in SET Exam?
To help you understand the questions asked in the exam, we have provided a few sample questions curated from the previous year's papers.
1. (95.6x 910.3) ÷ 92.56256 = 9?
(A) 13.14 (B) 12.96 (C) 12.43 (D) 13.34 (E) None of these
2. (1024—263—233)÷(986—764— 156) =?
(A)9 (B)6 (C)7 (D)8 (E) None of these
3. Three numbers are in the ratio of 3: 4:5, respectively. If the sum of the first and third numbers is more than the second number by 52, then which will be the largest number?
(A) 65 (B) 52 (C) 79 (D) 63 (E) None of these
Check: GK Questions with Answers for SET Exam.
4. What should come in the place of the question mark (?) in the number series given below? 25, 34, 52,79, 115,?
(A)160 (B) 140 (C)153 (D) 190 (E) None of these
5. If the fractions 8/5,7/2,9/5,5/4,4/5 are arranged in descending order of their values, which one will be fourth?
(A) 4/5 (B)5/4 (C)9/5 (D)8/5 (E) 7/2
6. If the area of a circle is 75.44 square cm, then what is the circumference of the circle?
(A) 29.2 cm (B) 28.9 cm (C)30.8 cm (D) 40.2 cm (E) None of these
7. What is 50% or 40% of Rs. 3,450?
(A) Rs. 690 (B) As. 520 (C) Rs. 517.5 (D) Rs. 499.2 (E) None of these
8. Which one is the highest mountain in Japan
(A) Mount Kita (B) Mount Aino (C) Mount Yari (D) Mount Fuji
Check: SET Exam Important Topics
Is the SET exam tough? If it had been easy, every other student would have been studying at Symbiosis University. However, you can make it easier with the right strategies and dedicated preparations. Following the strategy and tips above, you can crack the SET exam easily. If you are facing any trouble with your Symbiosis entrance test preparations, don't worry. SuperGrads has now developed a new batch to boost your preparations and enhance your overall scores. Feel free to enquire about it and join it as well.
Check: SET online coaching.