Summary: Delve into the vibrant student experiences, academic excellence, and unique opportunities that define life at IIM Ranchi, offering valuable insights for those aspiring to be part of this prestigious management institution.

One of the well-known universities that offer admission to integrated management programs is IIM Ranchi.
The college's campus is located in Ranchi, Jharkhand, and it was founded in 2009. Additionally, it is recognised as an "Institution of National Importance" by the IIM Act of 2017.
Admission is available to a variety of management programmes at the college, including MBA, MBA Executive, MBA-HR, CPGM, Doctoral and Post-Doctoral Programs, MBA Business Analytics, IPM etc.
The IPMAT, CAT, and other well-known tests are taken into consideration before final admission. One of the top universities that provide fundamental amenities like a hostel, library, mental health, etc., is IIM Ranchi.
Check through this article all the way to the end if you want to learn more about getting into IIM Ranchi this year.
Life at IIM Ranchi: IIM Ranchi Admission
Admission to the various courses offered by IIM Ranchi is usually based on the marks secured in the entrance examination.
IIM Ranchi offers multiple courses with different specializations.
The college releases the cut-off marks list for all the categories after the entrance examination is over.
Candidates who qualify for the exam with marks more than the prescribed IPMAT cut-off marks and also clear the GD/PI round are subjected to get admission.
The following table consists of the exam applicable to different courses.
MBA
MBA-HR
Executive MBA
CPGM
Doctoral and Post-Doctoral Programs
MBA Business Analytics
IPM
Check: Admission process of IIM Ranchi
Life at IIM Ranchi: Daily Routine
The daily routine of students of the IIM Bodhgaya is very simple.
The daily schedule of IIM Ranchi begins at 8.15 am. The college conducts regular classes every day, which are held for a duration of 1.5 hours.
There are breaks for a duration of 15 minutes.
The students have daily learning sessions via video lessons, e-books etc.
Check: Courses at IIM Bodhgaya and IIM Ranchi
Life at IIM Ranchi: Is Life at IIM Ranchi Good?
Life at IIM Ranchi is very good for the students pursuing courses from the college.
The daily activity starts at 08.15 in the morning every day. After an interval, the classes at IIM Ranchi begin at 9 AM every day for all the courses.
Each class in the college is 1 hour and 30 minutes long, followed by a 15-minute break.
The college committee also conducts sports activities and cultural activities from time to time for the overall development of students.
Check: Admission process of IIM Jammu
Life at IIM Ranchi: IIM Ranchi Courses Offered
IIM Ranchi offers admission to candidates in various disciplines.
Check out the table below to learn about the courses offered by the college.
| | |
| --- | --- |
| Course Name | Duration |
| MBA | 2 Years |
| MBA HR | 2 Years |
| MBA Business Analytics | 2 Years |
| CPGM | 2-3 Years |
| IPM | 5 Years |
| Doctoral and Post-Doctoral Programs | 2 Years |
| Executive Programme | 15 months |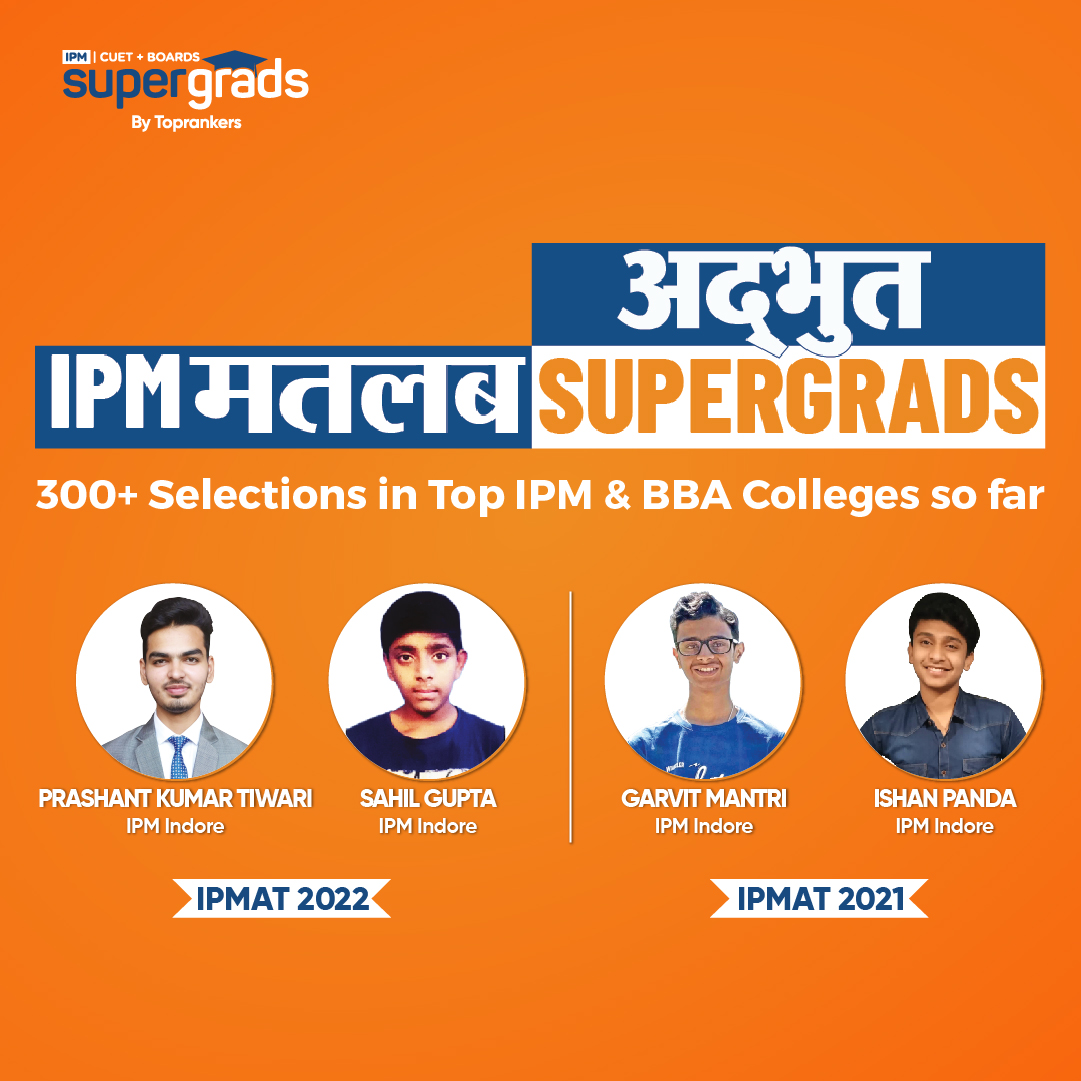 Life at IIM Ranchi: IIM Ranchi Hostel Facilities
The housing facility at IIM Ranchi is considered to be one of the most modern and best in the country.
The college has two hostels for both boys and girls.
The hostel is completely wifi enabled.
There are multiple flats on different floors. The hostel is going to have three and four-bedroom flats.
The hostel for both genders is equipped with a mess and canteen.
The college has also made arrangements for a medical facility for the benefit of the candidates.
Check: Admission process of IIM Rohtak
Life at IIM Ranchi: Campus Insight
IIM Ranchi is well-versed in technology when it comes to education.
The classrooms of the college are equipped with computers, projectors, modern sound systems, OHPs, and other audio-visual tools.
The blocks are also equipped with Wi-Fi internet connectivity to ensure there is no lag in the internet facilities.
Additionally, the classrooms also have climate control systems, aesthetic lighting, and ergonomically designed furniture that makes learning fun and comforting.
Check: Admission process of IIM BodhGaya
Life at IIM Ranchi: Library Facilities
The library of IIM Ranchi is known as "Athenaeum-The Learning Resource Centre".
The library was set up with the idea of providing insightful resources to students pursuing academics at the college.
The following section consists of the resources present within the library.
3,356 books
22 print periodicals
372 CDs/DVDs
36 e-resources (databases)
17,000 + e-journals
43,00,000 + e-books
17,00,000 + e-dissertations
Life at IIM Ranchi: Mental and Well-Being Facilities
The IIM Ranchi has a dedicated counselling cell that was formed with the idea of offering psychological help to the students who need it.
This cell addresses the problem faced by the students with their studies and life and provides the perfect solution to the same.
Mindfulness sessions
Mental Health Awareness Programs with Experts
Counselling sessions
Counselling workshop
Check: Admission process for IPM
Life at IIM Ranchi: Placement Statistics
IIM Ranchi has a dedicated placement committee that is entrusted with the work of providing training to the candidates willing to appear in the placement season.
Go through the section below to learn about the placement statistics for this year.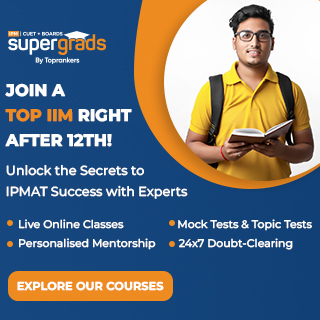 Life at IIM Ranchi: Placement Statistics
The placement report has been published by IIM Ranchi.
As per reports, out of the total students, around 45% were female recruited, whereas 55% of students were male candidates.
Know the course-wise placement statistics for the IIM Ranchi 2022-23 batch in the section below.
| | | | |
| --- | --- | --- | --- |
| Course Name | Median CTC | Average CTC | Highest CTC |
| MBA | 15.50 LPA | 16.17 LPA | 32.21 LPA |
| MBA HR | 15.40 LPA | 15.63 LPA | 32.21 LPA |
| IT Analytics | 14.50 LPA | 15.62 LPA | 30.79 LPA |
| Finance | 16 LPA | 15.70 LPA | 25 LPA |
| Operations | 13.20 LPA | 13.40 LPA | 18 LPA |
| Sales and Marketing | 15.61 LPA | 16.60 LPA | 26.12 LPA |
| Strategy and Consultants | 15.50 LPA | 17.10 LPA | 32.21 LPA |
Check: IPMAT Colleges
Life at IIM Ranchi: Recruiters
As per the placement brochure, the following companies visit the college during the placement seasons.
American Express
Google
Microsoft
Cognizant
Dell
Deloitte
Goldman Sachs
JP Morgan&Chase
Amazon
Paytm
Brittania
Accenture
Genpact
HCL
IBM
Wipro
ICICI Bank
Flipkart
TCS
TATA Steel
Check: Online coaching for IPMAT
Life at IIM Ranchi: Is Ragging there in IIM Ranchi?
As per the official website, IIM Ranchi management is strictly against ragging.
The college follows the UGC guidelines that call for action against ragging.
The management has issued stern warnings against those who are found to be ragging students.
Check: IPMAT Mock Tests
Conclusion
In conclusion, life at IIM Ranchi encapsulates a harmonious blend of academic rigour, personal growth, and professional development. The institute's commitment to nurturing holistic individuals is evident through its extracurricular activities, world-class faculty, and industry exposure. As students embark on a transformative journey within its vibrant campus, they acquire valuable knowledge and forge lasting friendships, build leadership qualities, and embrace the challenges and opportunities that shape them into future leaders of the business world. IIM Ranchi's ethos of fostering excellence in academic and personal realms makes it a crucible for creating well-rounded, adaptable, and resilient individuals ready to make their mark on the global stage.