IIM Bodhgaya and IIM Ranchi have introduced IPM Programs from the new academic year of 2022. Both the universities have published this news on their official website.
Now, there are 5 Institutes offering IIM Programs in India: IIM Indore, IIM Rohtak, IIM Ranchi, IIM Bodhgaya, and IIM Jammu. Based on the newly launched IPM Programs, we can estimate that there will be more IPM Programs in the coming days.
A total of 550 seats have been announced for the 2021-26 batch, out of which 10 are reserved for girl candidates. Students belonging to the general category need to have 60%, while students from SC/ST/PWD must have at least 55% in the 10th and 12th standards. For the Initial 3 years, Rs 4.5 lakhs per annum must be paid. For the next 2 years, around 7 lakhs per annum will be the fees for each year.
In order to get admission in any of these 4 IIMs, candidates need to appear for IPMAT 2023, which is an entrance exam for the IPM program.
The main aim of introducing the programs in these Institutes is to increase the number of seats intake every year, i.e., around 400-500. Also, to maintain high-quality education similar to PG, the colleges have decided to launch the programs.
Programs and Courses at IIM Bodhgaya and Ranchi
Here is a list that shows the planned courses of both of these institutes-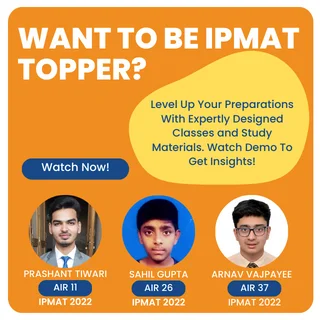 IIM Bodhgaya
The most recent institutes in the addition to the IIM branches have fewer courses for the UG and PG programs with addition to certificate courses. Aspirants have to clear the respective exams to get themselves enrolled onto these programs.
IIM Ranchi
The IIM Ranchi adds up few more courses for the students and already have attained a good spot in the list. Here are the courses list for IIM Ranchi that are available for students to get admissions into-