In our modern era, the design and fashion field has proved to be one of the most interesting prospects for the future of youth. Several parents still contemplate whether this field is a genuine source of improving their children's careers. We at Creative Edge - A Toprankers Initiative, bring you insights and everything to need to know about making a design career in India.
For expert guidance, our product head for Creative Edge and a well-known counselor for design and fashion for almost a decade now, Sonali Bhatia, hosted a questionnaire session with an elated expert and dignitary educationist, PROF.A.Bala Subramaniam.
About PROF.A.Bala Subramaniam.: He is a NID pass out of the 1985 batch. He is currently the founding director of the Institute of Design of JKLU Jaipur and President of the Association of Designers of India. We asked him about how the students should target their careers and what opportunities come across in the design field. He says,
"I started my career in the late 70s of 1970s, and nobody knew about design even then, and my parents didn't know what I was doing. I took a chance in the field of design, and I have always wanted to pursue architecture. When I heard about design and NID, it triggered my creative muscles, so I decided to explore it."
"The thing is that I had the liberty of choosing my career, which many students these days don't have. They have to go by what their parents say. It is understandable, but design from my time when I joined to now has gone in leaps and bounds, and the number of colleges and institutions has increased. The industry has understood about design brings to the table, and it's a value addition career to look up for."
"I think students should explore the possibility of becoming a designer because the design is very unacademic. Marks are not such a big criterion; obviously, there is a cut-off because you don't want to take on everybody. But most institutions have a very liberal kind of admission process. If you are creative, you can show it in a variety of ways; it doesn't have to come in marks. They look at the portfolio of your work shown at the time of an interview; students are judged upon their work. If you can show a creative streak and prove to them that you have creative ability, then most colleges, especially the private ones, will take you on. So, there are a lot of opportunities out there for students in this field."
Why Design As A Career?
Most of the people had taken the design courses as hobby courses or small-time certifications, so parents are still skeptical about proper degree programs in this or whether they are UGC approved. We state that these are proper degree programs and there's a proper UGC-approved degree program, and big universities are taking those courses. There are a lot of streams involved in designing, and on this, A Bala Subramaniam says,
"Design a problem-solving activity. So, when it's a product design, you want to make it safer, cheaper, and with better function and lesser materials used, which is eco-friendly. All these make a product better, and it's very important these days. A designer like a product designer takes those decisions. If you look at it as a problem-solving activity, it gets extended to other fields as well. Designing is mainly centered on the user itself. It's a very serious profession. It is not a frivolous profession, and it's gaining momentum now, especially with design thinking being used in various places, including management design which is becoming central to all the courses."
Also read: Design As a Career
How Important is it to ace Drawing for Design?
Students generally come around this question that is drawing really important skill to ace to get into designing courses and institutes. A Bala Subramaniam says,
"Drawing as a skill is not as important as a medium of communication. It is not like we are not looking at artists who can do mandalas and are not going to become better designers but people who can draw a product the way it's meant to be serviced. If you can communicate all that through a sketch, then you have the design talent. Suppose you can communicate through words or by putting together a paper model. There are several ways of showing creativity. Drawing is just one aspect of that, and I don't encourage artists to join design because it's a different field. Art is a very different field from design. Art is something you do for yourself, whereas designing is something to deliver for others, so that's a major difference."
Drawing should be learned as a language because you need to think and then draw what you think, so it is not about copying something. It is about showing the world and conveying your thoughts and your design into a physical form.

Other Measurement Points for Design Exams
Apart from the drawing aspects, these exams also test several aspects of a candidate to become a designer. A Bala Subramaniam speaks on it and says,
"An ability to ask questions, observe and record them, and be creative while solving a problem. Those are the abilities that make a designer. The entrance exams usually have these tests where you're given a situation, and you're supposed to solve the problem and how creatively you will do that is what it looked."
Also read: How to prepare for Design Aptitude Exam
Is Design a stable career option?
Most parents worry about the aspect of design not being a stable career option. As engineering, medical, and management options are always saturating the options of design, A Bala Subramaniam comments on it,
"I didn't have a stable career as a designer, and I'm not regretting even one bit of that because designer usually wants to explore a variety of things. I've done craft-based products, fashion-based products, and industry-based products. I've done a variety of work, and that's that comes from an unstable career. I'm saying you know it comes from exploring a variety of opportunities."
"Look at it afresh, and I think that's very important as I think jobs are overrated, and I believe that you can be a designer without having a job. You can create jobs by setting up on your own and taking on more people under you. Being this entrepreneurship comes naturally to designers, and so often you'll see them do this."
"If you want to get a job, LinkedIn and Naukri is the best option. There are several job openings all around. It can be a variety of jobs, such not of one kind."
Digitalization and Impact of the Internet on Design
This generation is seeing the growth of internet impact and jobs being done through the medium of digitalization. It is a golden era for the youth to explore more and access the situation accordingly. A Bala Subramaniam comments,
"There is more than enough work in design, especially in the IT industry. IT industries are much younger as an industry, so they are more recent, they realize the value of what design brings to the table, and design is essentially value creation. They have benefited a lot from this, and so there are jobs. Startups, for instance, start with a product, and they need packaging, a website, and a marketing pitch; the decks have to be designed. So, several people are doing this sort of thing."
Also read: Best Design Schools in India That You Should Target
Which design stream to choose?
Another question that is generally being asked is that once you think of giving the design exams and when you give the exam, it gets difficult to understand which design stream you should select initially. The exams are generic, but once the exam is over, you have to select one particular stream to continue. A Bala Subramaniam describes further how you can steady yourself on one stream,
"There are people who tend to work with certain materials, and you know they can manipulate material and observe it and have a knack for creating something different from it. Be it coding, industrial design, ceramic design, shoe design, furniture design, textile, and fabric design; if you are observant enough to know your brand identities, it will be easier for you to proceed. In most design colleges, the first year is a foundation program, and you can go through the whole foundation program. Decide by the end of the foundation which stream you want to get into. That's an advantage you can have. You can be creative in a variety of ways."
Life of a Design student and how he should prepare
You should know how rigorous the course is going to be. It is a hard learning schedule and a process of enhancing your ideation ability and the ability to be creative. On this, A Bala Subramaniam says,
"There's a hilarious quote which NID students used to have that says, 'You think it was difficult getting into, try getting out of it. You have to perform and perform well to graduate. My institute has studios open till three in the morning, and students work on assignments and projects together. The interesting part is that they do it willingly. They're willing to put that extra effort shows up in their transcripts."
"I think people should realize it's a very serious profession; even fashion looks frivolous, but it's much more. It brings employment to a variety of people."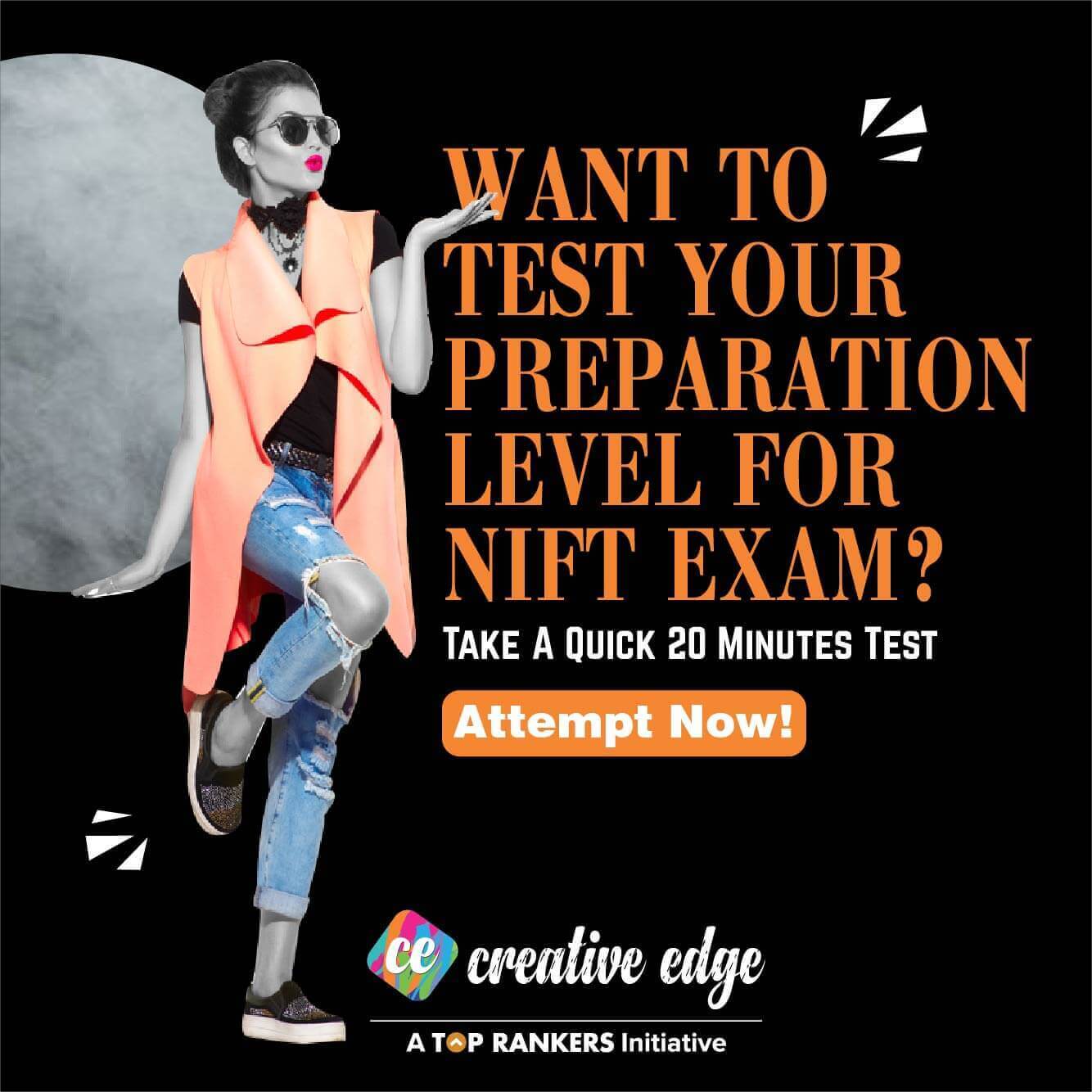 How to Balance between Design and other academical preps
If you are a science student and want to pursue design, it might confuse you for a while. The want and the mandatory academic pressure come into play. A Bala Subramaniam comments on how to balance things,
"You will end up doing things which you are interested in. You may be sitting in a biology class, but you may be drawing a fashion model or something like that, which happens everywhere. The thing is to not focus so much on a coaching class. Make sure you carry a sketchbook everywhere and record it when you find something interesting. There is inspiration everywhere, so if you carry a journal with you and record it, that gives you a fresh idea, and you show it in the portfolio as your work instead of something like what a coach tells you to do. You will find time for whatever interests you."