Reader's Digest: Do you want to be the Elon Musk of the business world? If yes, you landed at the right place! Read this blog post to get the 360 degrees insights about the BBM course. Discover the average salary package, the top recruiters, and unconventional careers after BBM course.
What is BBM Course?
Bachelor of Business Management, commonly referred to as BBM, is 3 years course that admits students to the undergraduate level.
This is one of the most sought career options for commerce students after 12th standard.
So, many private as well as public universities offer this Industry based management course to students across India.
The curriculum of BBM course involves theoretical and practical aspects of the business.
In India, the minimum eligibility criteria for admission to the BBM course is to complete their senior secondary higher education, that is, 10+2 from any recognized board or institution.
BBM program teaches students to work in various business fields, including marketing, advertising, finance, and human resources.
Thus, the graduates learn the best ways to make informed judgments in business.
Students can choose from a plethora of BBM specialization courses. Some of the most popular specializations are listed below:
BBM in International Business - You can opt for BBM in International Business if you wish to gain knowledge of the international market, principles, work management, accounting practices, and more.
BBM in Marketing Management - This is a three-year BBM course for students who are interested in the business's marketing strategies.
BBM in Human Resource Management - You can choose this stream of BBM courses if you wish to learn advanced methods for managing human resources.
BBM Course Details: Overview
Refer to the table below to learn the details related to the BBM course.
Particulars

Details

Full Form

Course Level

Undergraduate Degree (UG)

Total Duration

3 years

Eligibility Criteria

10+2 from a recognized board or institution

Course Fee

INR 50,000 - 1,00,000

Admission Process

Both Merit-based & Entrance based (depends on the college rules)

Course Annual Salary Package

INR 3,00,000 to 7,00,000

Career Options After BBM

Business Development Executive
Relationship Manager
Business Analyst
Business Application Manager
Operations Manager
Associate Manager

Top Recruiters

Infosys
Amazon
Google
IBM Corp
TCS
Wipro
Cognizant Technology Solutions
Goldman
Accenture
eClerx
HCL Technologies
Genpact
Deutsche Bank
Concentrix Corporation, and many more.

Job Role

Operations Manager
Business Development Executive
HR Manager
Marketing Manager
Executive Assistant
Business Development Manager
HR Generalist
Marketing Executive
Financial Analyst
Download Free Study Material for BBM Entrance Exam by SuperGrads
BBM Course Subjects
The syllabus of BBM course varies from college to college. However, the following core subjects remain the same.
BBM COURSE SUBJECTS: SEMESTER 1
Quantitative Techniques - I
Fundamentals of Accounting - I
Marketing Management
Indian Business Environment
Communication Skills & Personality Development
Business Mathematics
Principles practice of Management
BBM COURSE SUBJECTS: SEMESTER 2
Quantitative Techniques - II
Financial Accounting -II
Cost Accounting
IT in Business Operations
Business Statistics
Organizational Behavior
Managerial Economics
BBM COURSE SUBJECTS: SEMESTER 3
Indian Business Environment
Management Accounting
Entrepreneurship Development-I
International Marketing
Human Resource Management
Corporate Accounts
International Economics
Advertising & Media Planning
BBM COURSE SUBJECTS: SEMESTER 4
Financial Management
Environmental Studies
Management Training & Development
Computer Applications for Business
Indian Constitution
Business Research Methods
Fundamentals of Costing
Supply Chain & Logistics Management
Foreign Exchange Operations
Business Taxation
BBM COURSE SUBJECTS: SEMESTER 5
Investment Management
Business Ethics
Management Accounts
International Banking & Finance
Strategic Management
Business Reporting and Analysis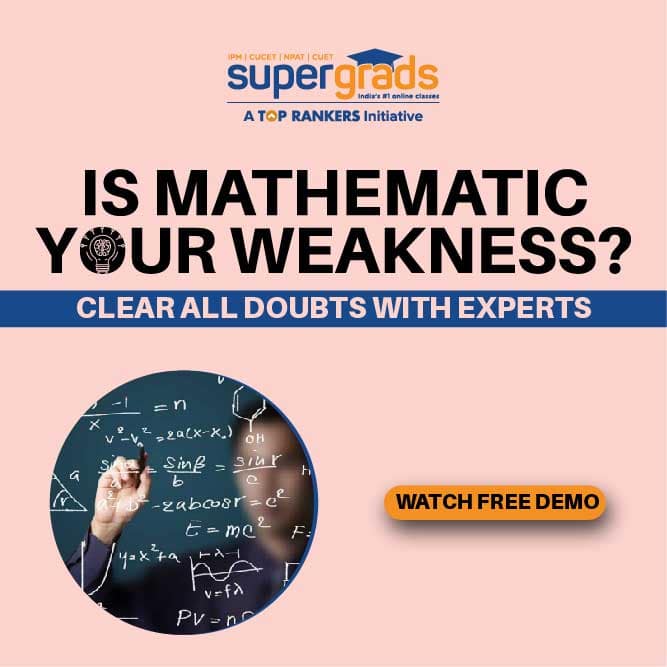 BBM SUBJECTS: SEMESTER 6
Financial Derivatives
Export-Import Procedure
Study of Global Economies
Retailing
Management Info System
International Business Law
BBM Course Eligibility Criteria
As a matter of fact, the eligibility criteria for the BBM course solely depend on the university you are applying to.
However, the basic rules of eligibility criteria that every educational institution must follow for admission into the BBM course 2023 are stated below.
Academic Qualification
Fulfill the below-mentioned academic requirements to apply for the BBM course.
Candidates should have passed 10+2/XII/HSC examination in arts/commerce/science stream or equivalent with 60% (55% for candidates from SC/ST/PwD) or more in the years 2020, 2021, or appearing in 2022.
The candidate must have passed the class 10th examination with 60% (55% for candidates from SC/ST/PwD) or more in the year, not before 2018.
Age Criteria
Read the vital information about the BBA course's age requirements.
Candidates should have passed Standard XII/HSC or equivalent examinations in 2019, 2020, or 2021.
Complete standard XII/ HSC or equivalent by the end of July 31st, 2021.
Qualifying Exams
The following list mentions the qualifying examinations to be eligible for the BBM course.
Standard XII/HSC
Plus, two-level examinations in the 10+2 pattern of Senior Secondary education of any recognized Central/State Board, such as CBSE and CISCE or SBSE.
Intermediate or two-year Pre-University Examination conducted by a recognized Board/ University.
X and/or XII standards from international schools affiliated with foreign boards like IGCSE (International General Certificate for Secondary Education) and IB (International Baccalaureate) can also apply
Senior Secondary School Examination conducted by NIOS as well as SBOS with a minimum of 5 subjects, including English as one of the Subjects
BBM Course Fees
Refer to the table below to know the BBM course fee details.
| | |
| --- | --- |
| College Name | Fees Per Annum |
| ATM Global Business School, Haryana | INR 1 LPA |
| MIT World Peace University (MITWPU), Pune | INR 20,000 |
| Administrative Management College, Karnataka | INR 60,000 |
| Sri Arvind Mahila College, Bihar | INR 35,000 |
| Presidency College, Bangalore | INR 2 LPA |
How to Get Admissions into the BBM Course
There is a standard entrance examination for candidates seeking admission to the BBM program.
Below mentioned are the steps to enroll in the BBM course.
Entrance examination: You must clear the common entrance examination of the university that you wish to study. Score the minimum marks as per your category.
Personal Interview: Applicants must also pass a personal interview to be considered for admission.
You need to crack the personal interview round if you have scored the marks to get into a BBM college or university.
Counseling: Counseling is the final step in the admission process for the BBM program.
The student must submit the course fee, verify the documents, and choose the specialization stream.
BBM Course: Popular Entrance Exams
Many entrance exams, such as CUET, SET, IPU CET, etc., are conducted to enroll various students across India in the BBM courses.
Refer to the list of the most important entrance exams for BBM courses:
Exam Name

Registration Date

Exam Dates

March 4, 2022 – May 31, 2022

June 18 – June 19 (UG and B.Ed)

June 23 – June 25, 2022 (PG and Ph.D.)

January 25, 2022 – June 15, 2022

July 3, 2022

April 6, 2022 – June 26, 2022,

July 15, July 16, July 19, July 20, 2022 (UG)

August 4, August 5, August 6, August 7, August 8, and August 10, 2022

AIMA UGAT

June 17, 2022

June 25, 2022
Top 10 BBM Colleges in India
Go through the list of the best BBM colleges across India.
Name of the College
School of Management, Manipal
Amrita School of Business, Coimbatore
Presidency College, Bangalore
XLRI - Xavier School of Management
Symbiosis Institute of Business Management
Dinabandhu Andrews Institute of Technology and Management
Dr. Prashant Marvetty B.B.M College, Bidar
Shantiniketan BBM College, Gulbarga
PDUSPM'S Institute of Management and Research, Jamner
Elite Institute Of Mgmt, Gulbarga
Skill Set Lookbook for BBM Course
Each candidate must possess these essential skill sets, as mentioned below, to crack the competitive exam for the BBM course.
Excellent Analytical Abilities - You must be able to analyze the situations critically. Good analytical skills are one of the effective skills of successful business people worldwide.

Strong Logical Reasoning - You must be able to reason things out in a logical fashion. No one is intelligent enough in illogical talks.

General Awareness - You are expected to have a decent knowledge of the general affairs around you. Hence, you must know the national or international news of major importance.

Communication Skills - You must be able to clarify your point of view to the other person. Thus, you must possess excellent interpersonal skills.
BBA Course: Top Recruiters
Refer to the list of the top recruiters for the BBM course.
| | | | |
| --- | --- | --- | --- |
| Avalon Consulting | Deloitte | Morgan Stanley | McKinsey & Co |
| Ernst & Young | HSBC | Tresvista | BNY Mellon |
| The Boston Consulting Group | ICICI Securities | Kotak Mahindra Bank | SBI Life |
| Edelweiss | Aditya Birla Group | Ultra Tech | Amazon |
| Credit Suisse | Accenture | Infosys | MPL |
| Royal Bank of Scotland | Citi Bank | Morris Garages | Goldman Sachs |
| Bain Capability Centre | Cognizant Business Consulting | PwC US Management Consulting | Bank of America |
What is the End Result of Doing BBM Course?
After the completion of BBM course, you can expect the following outcomes.
Critical Thinking
You will be able to analyze organizational and managerial issues objectively.
Moreover, you can apply management and economics principles based on acquired knowledge to make informed decisions.
BBM course will teach you to analyze human behavior in the workplace.
Effective Communication
Impactful communication in professional fields ensures effective transaction of business.
After the BBM course, you will be able to proficiently comprehend & articulate in English & at least one Indian Language.
Social Interaction
Working in group projects at the time of BBM course, you will be surrounded by a network of people, accounting records, ideas, technology, and media.
Thus, you will be taught to facilitate discussion in teams, handle disagreements easily, instill harmony while working in a team, and at the same time not lose sight of individual goals; develop an effective leader.
Environment & Sustainability
You will be taught to develop sustainable economic and business models to maintain a healthy balance between environmental and developmental needs.
Self-directed and Lifelong Learning
BBM courses are designed to help the students acquire the ability to engage independent learning in a fast-paced environment.
You will become a responsible and disciplined person in both professional and personal domains of life.