Reader's Digest: पीसीएस-जे की तैयारी कैसे करें? If this is you, read this blog to know UP PCS J preparation tips before anyone else. Follow the topper secret UP PCS J preparation tips given below & enhance your PCS J preparation.
Mere wala alag hai! This might be your go-to Bollywood dialogue if you know how to prepare for UP Judiciary Exam. With law subjects and general studies, you might hop from one website to another for the perfect tips.
Unlike other judicial services exams, the Uttar Pradesh Judicial Services examination is quite different because it requires preparation in law subjects and general studies.
Well, here are some answers and questions about the UP Judiciary Preparation:
What is the best way to prepare for the UP PCS J Exam?

Creating and following a study plan diligently is the best way to prepare for the exam.

How can I improve my speed and accuracy in the UP Judiciary Exam?

Practising mock tests and solving previous years' papers can help improve speed and accuracy.

Is current affairs an important part of the UP PCS J Exam?

Yes, current affairs are an integral part of the exam and cannot be ignored.

Can legal knowledge alone help in cracking the

UP Judiciary Exam

?

No, general knowledge and current affairs are equally important.

How much time will it take if I start UP PCS J preparation in law school?

If you start your preparation in law school and study cases and bare acts and not from guided books, you can clear the exam quickly with six months of preparation.
UP PCS J Preparation Tips: Overview
Here are some quick UP Judiciary Preparation Tips
Start by creating a structured study plan that allocates sufficient time to each subject. For instance, dedicate 2 hours to general knowledge, 1 hour to language and essay, and 4-5 hours to law subjects.
Allocate at least 1 hour daily to study the Bare Acts.
Prioritize your weaker topics and devote more time to them instead of those you already know well.
Solve one to two

previous year's question papers of UP Judiciary

every week to improve your time management and speed.
Don't forget to prepare comprehensive notes for prelims and mains and refer to the study materials.
With these tips, you'll be well on your way to acing the UP Judiciary exam
UP PCS J Preparation Tips: Know the Most Important Topics
Looking to crack the UP PCS J exam? Here are some of the most important topics from the syllabus that you must focus on in your preparation to increase your chances of success:
Let us look at the table below to learn the important topics from the UP Judicial Services syllabus:
| | |
| --- | --- |
| Civil Procedure Code | Indian Penal Code |
| Criminal Procedure Code | Current National Affairs |
| Hindu Law | Constitutional Law |
| Law of Contracts | Indian History and Indian Culture |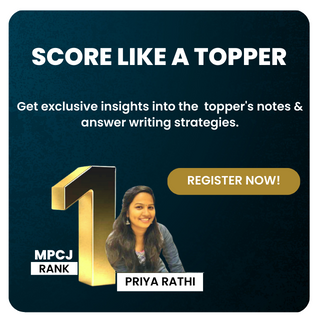 UP PCS J Preparation Tips: Excel the Prelims Exam 2023
The prelims are the foundation stage of the UP judiciary exam. Assume the prelims stage to be the boat, aka the mode through which you will complete your journey of becoming a Civil Judge.
Here are the prerequisites that you must satisfy before preparing for the Prelims Paper:
Start your preparation with a clear understanding of the UP PCS J Prelims Exam pattern, which comprises objective-type questions.
Be thorough with the UP Judiciary syllabus and allocate sufficient time for each topic to avoid last-minute surprises.
Prepare a study plan that covers all topics in the syllabus and allows for ample time for revision.
Go through the following UP PCS J preparation tips that are mentioned below:
Create a different preparation strategy for each paper. Start with the reverse engineering technique by solving MCQs and moving on to solve Bare Acts for Judiciary, including the long answer questions.
Focus on topics like the Indian national movement, geography, current affairs from the last six months, and static GK of UP.
Prepare a question bank of 50 questions for each major topic and create 50 HOTS (higher-order thinking skills) questions. These will help you during revision and boost your confidence.
Solve questions from the previous year's papers, and note them to track your progress.
Take regular

UP Judiciary Mock Tests

to evaluate your preparation levels and improve your weak areas.
Enhance your speed and accuracy by practising as many speed tests as possible.
UP PCS J Preparation Tips: Master the Mains Exam 2023
'How will I be able to cover so many topics in less time?' After scoring good marks in the prelims exam, Riddhi was energised to start the Mains preparation.
A few months before the exams, she felt nauseous and unable to stay still. In addition, her blood pressure had shot up to alarmingly high levels.
She then realised that she was not sure about her judiciary Mains preparation. She came across the following UP PCS J preparation tips, and to her surprise, she cleared the Mains Exam.
Solving previous year's papers will help you cover almost 80% of the syllabus. You can follow the preparation tips for Bare Acts below while attempting the last year's papers.
Start by creating a chart that lists each act year-wise, and use it as a reference while preparing.
Read each section of the Bare Acts thoroughly, and try to write definitions in a concise one-liner.
Practice memorizing the definitions without referring to the text; it will boost your confidence.
Attempting papers from other state judiciary exams can help you understand different question formats.
Stay updated on current affairs, historical events, and the constitution while preparing for the General Knowledge section.
Keep abreast of contemporary legal developments and issues.
Improve your English language skills by reading newspapers daily.
Create substantive law outlines or refer to notes from law books for a better grip on the subject.
Focus on writing comprehensive answers instead of long answers.
Follow

Daily Current Affairs

for Judiciary Exam to stay updated on all the latest news.
Opt for books and resources that offer detailed information on laws like contracts, partnerships, and property transfers.
Practice solving as many previous year's papers as possible to understand the different types of questions asked.
Follow the tips mentioned above, and do not panic like Riddhi. Remember, we are here to help and guide you through UP PCS J preparation tips.
UP PCS J Preparation Tips: Ace the Interview 2023
The interview stage is one of the most challenging UP judiciary exams. Despite being academically robust, many judiciary aspirants score fewer marks in the interview.
Have you reached the last stage of the Uttar Pradesh Judicial Services Exam? Here are a few tips to crack the Up Judiciary Interview:
Study the Basics: Brush up on the basics of the law, current affairs, and general knowledge, as they can be asked in the interview.
Be Confident: Confidence is key when it comes to interviews. Practice your answers, maintain eye contact, and speak clearly.
Dress Appropriately: Dress professionally for the interview. Choose formal attire and make sure you look neat and tidy.
Be Honest: Don't try to fabricate answers to impress the panel. Be honest in your responses; admit it if you don't know the answer.
Practice Mock Interviews: Practice mock interviews with your friends or family to better understand the interview process. Prepare a list of

UP PCS J Interview Questions

that are commonly asked and revise them regularly.
Answer confidently: Answer confidently, but don't be aggressive. Be polite and respectful while presenting your opinions.
Be Positive: Project a positive attitude throughout the interview. Avoid negative comments and focus on your strengths.
Do SWOT Analysis: Understand your strengths and weakness and try to work on them.
What Not to Write/Say in UP PCS J Interview 2023?
Note these life-saver tips you must avoid writing in your UP Civil Judge interview form.
Add authentic information for which you have a valid supporting document.
All the details and documents are subject to official verification from the Bihar government authorities.
If the authorities cannot verify your details, they may cancel or reject your candidature.
In severe cases, the Bihar Commission can sue you for fraud in case of false documents.
Don't write anything random in the hobby section.
Decide a hobby of which you have practical and theoretical knowledge.
Write a well-researched hobby.
You must have a fact to support your hobby or favourite sport.
For instance, if your favourite sport is cricket, you must know the team structure, playing pattern, rules, basic general knowledge of cricket,
Under your name, if you have any criminal case pending, however, pity is the matter, then disclose the entire disclosure of the case to the interview panel.
If you don't disclose your criminal background, your name might be removed from the merit list subject to 'Moral Turbitude' during the verification process.
Fill out the complete form in the same language throughout.
What Not to Wear to UP PCS J Judiciary Interview 2023?
Dressing for an interview is always tricky: you want to look professional but don't want to wear something too stuffy or uncomfortable. So what should you wear to your interview with the UP Judiciary?
Go through the must-avoid attires you cannot dare to wear in the UP PCS J Civil Judge Interview mentioned below.
Avoid flashy accessories and clothing.
Wear comfortable shoes.
Make sure your clothes are wrinkle-free.
Avoid wearing flashy colours.
Go for plain white or shades of grey, cream, and green.
The females must opt for a plain formal saree followed by a simple bun hairstyle and overcoat.
The males must wear a formal suit with a light-coloured shirt beneath it.
Don't go with straightened or curled hair, nail extensions, eyelash extensions, or henna on your hands.
Men should abstain from waxing or styling their hair.
Do not wear untidy, muddy shoes to the interview. Polish them.
Women should avoid heels and makeup. Try to look natural.
UP PCS J Preparation Tips: Be A Pro in General Studies Exam 2023
Most of the judiciary aspirants fear the general studies paper. However, it would be best not to worry because we are here to guide you with UP PCS J preparation tips.
Follow the simple tips below to understand better how to plan General Studies Preparation for UP PCS J Exam:
First and foremost, prioritize current affairs and stay up-to-date with events happening both in India and worldwide.
Focus on constitutional law, especially the rulings of the honourable Supreme Court.
Tune in to news broadcasts for at least 45 minutes daily to stay informed about the latest happenings.
To keep track of vital topics such as the nationalisation of banks, historical events, and banking systems, prepare comprehensive notes that cover the entire syllabus.
Remember to refer to multiple sources for a holistic understanding of the topics.
Focus on topics related to Uttar Pradesh's history, culture, and geography, as questions from these areas are frequently asked.
Allocate sufficient time to each topic and create a study plan that covers the entire syllabus.
Use mind maps, diagrams, and flowcharts to simplify complex topics.
Improve your memory retention by revising the topics regularly and using flashcards.
Use the internet to research topics you find challenging and clear your doubts.
Top 3 Best UP PCS J Preparation Books 2023
Now that you know the UP PCS J preparation tips, the next big question for you might be; what are the best books for civil judge preparation? Unlike others, we won't barge you with tens and twenties of books to study, which is a practically impossible task.
Instead, we will suggest the top three books for the UP judiciary exam. Combine these books with the UP PCS J preparation tips, and see yourself becoming a Civil Judge on the first attempt.
Referring to the best books covering the entire syllabus is one of the most important things during the UP Judicial Services Exam Preparation.
You can refer to the following best books for UP Judiciary while preparing for the exam:
| | | |
| --- | --- | --- |
| Subject | Book Name | Author |
| Criminal Law, Indian Penal Code, Indian Evidence Act | Bare Act Criminal Manual | Universal |
| Criminal Procedure | Criminal Procedure | K.N. Chandrashekaran Pillai |
| Indian Evidence Act | The Law of Evidence | Central Law Agency |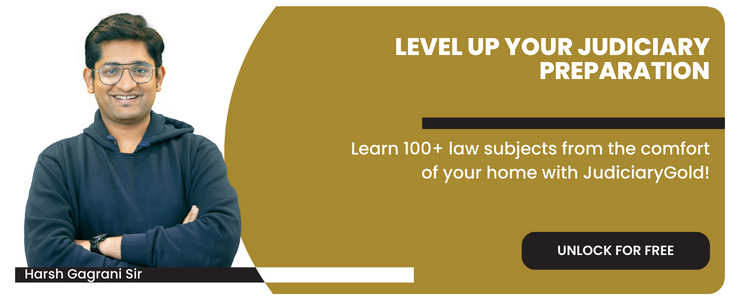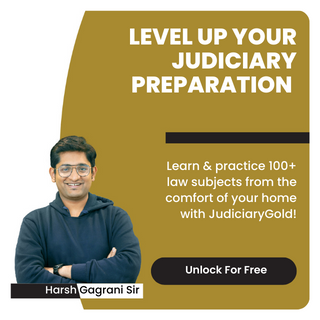 Conclusion
You must be enthusiastic after knowing the UP PCS J preparation tips. Please don't keep us a secret. Share it with your judiciary aspirants and friends! We curated some of the best UP PCS J preparation tips for you. Good Luck with your journey. Happy Reading!
"Allow yourself to be a beginner. No one starts off being excellent."